Police arrest Daniel Xavier on Tuesday, November 26, in Cagayan de Oro City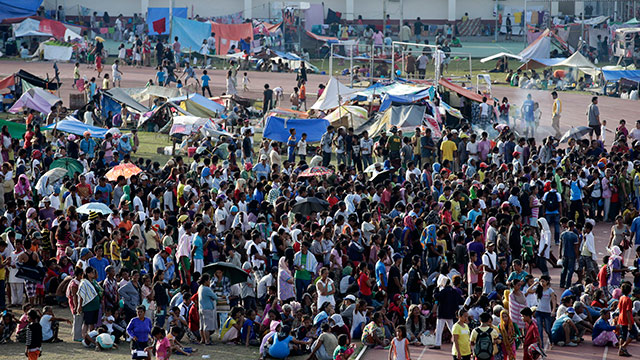 MANILA, Philippines — American Daniel Xavier allegedly worked with Moro National Liberation Front (MNLF) founder Nur Misuari to mislead hundreds of Muslim fighters who attacked Zamboanga City in September. He supposedly introduced himself to them as a representative of the United Nations (UN), promising support for their call for the re-negotiation of 1996 peace agreement between the government and the MNLF.
Xavier was arrested on Tuesday, November 26, at 3:30 am in Bulua, Cagayan De Oro City, near a bus terminal, police sources told Rappler. He was brought to the police Criminal Investigation and Detection Unit based in the northern Mindanao city.
The UN flagged the activities of Xavier in Mindanao as early as July, or 2 months before the Zamboanga siege. 
"The UN in the Philippines has been informed that a certain [Mr. Daniel Xavier] is falsely claiming to represent the UN in particular in Mindanao. He has, in this false capacity, engaged with various persons and agencies in Mindanao," the UN earlier said in a statement.
He was supposedly spotted in Sulu a week before the attack in Zamboanga City. Misuari, Malik and many of the fighters are from Sulu but other fighters from nearby provinces also joined them.
Xavier is among at least 60 individuals, along with Misuari, who are facing rebellion charges over the bloody Zamboanga siege that killed 25 government troops, 12 civilians, and hundreds of rebels.
MNLF Commander Habier Malik, who led the attack, is presumed dead although his body has not been found. He was Misuari's top lieutenant. (READ: Habier Malik 'obviously' dead)
There are reports that Misuari has left the country. About 300 MNLF fighters were captured during and after the siege. — with reports from Carmela Fonbuena