The government offensive is supposed to end Wednesday, January 29, but the military is asking for an extension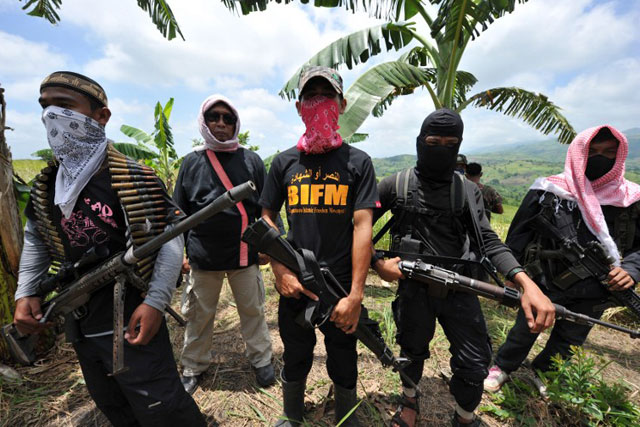 MANILA, Philippines – This week's clashes between government forces and a breakaway unit of the Moro Islamic Liberation Front (MILF) have killed at least one soldier and 37 Muslim rebels, the military said on Wednesday, January 29.
"There was intense firefight yesterday until dawn today. It resulted in 7 wounded soldiers and 1 killed in action," said Colonel Dickson Hermoso, spokesman of the Army 6th Infantry Division. 
At least 37 members of the Bangsamoro Islamic Freedom Fighter (BIFF) were killed but Hermoso said the number could go higher. "When we cleared the area, were recovered bodies. It reached 37. We have the names of the initial 12. We are continuing verification and identification. The number could reach higher once we complete verification on the ground," Hermoso added.
Hermoso said the BIFF launched improvised explosive devices (IEDs) in an encounter in Damabalas in Datu Piang town. This wounded most of the soldiers, he said. 
The military also accused the BIFF to be behind the bombing of a bus terminal in the same town on Tuesday, January 28, that hurt an 8-year-old girl and a pregnant woman.
Hermoso said it was meant to "ease the pressure on their comrades in Shariff Saydona." The BIFF denied it.
Fighting erupted in Maguindanao between soldiers and the BIFF on Sunday, January 26, hours after the government and the MILF signed the "Annex on Normalization" in Kuala Lumpur, which would pave the way for a comprehensive agreement on the Bangsamoro.
Led by former 105th Base Commander Ameril Umra Kato, the BIFF splintered from the MILF after serious disagreements on the conduct of the peace negotiations with the government.
The BIFF said their doors are open for negotiations with government.
Hermoso said they were assisting the police in serving warrants of arrests against BIFF members they believe to be behind deadly attacks in September 2013.
The government offensive was supposed to end today, Wednesday, but Hermoso said they've requested for an extension of another 72 hours.
The firefight has displaced at least 3,000, according to human rights groups. Hermoso said residents should wait until the operations are over before they can return to their homes. – Rappler.com