The MMDA Chair says a shorter school week will lessen traffic congestion and reduce education and energy costs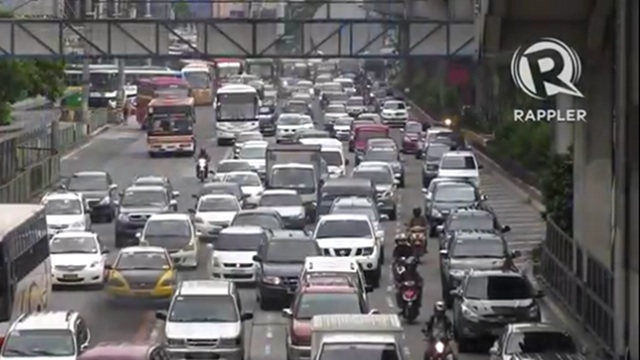 MANILA, Philippines – It worked in the United States, and it might work here.
Metropolitan Manila Development Authority (MMDA) Chairman Francis Tolentino this week proposed the shortening of classes to "[lessen] traffic congestion and [reduce] education and energy costs."
In a statement released Friday, February 14, Tolentino said a 4-day school week has long been implemented in at least 21 states in the US. "This 4-day school week program is not a new concept. In fact, it is being practiced since the 30s, and became more common in the 1970 US energy crisis," said Tolentino.
Tolentino has already written a letter to Education Secretary Armin Luistro, saying the scheme "benefits… the general public and [helps] improve the traffic situation in Manila."
The suggestion comes as Metro Manila braces for heavy traffic that may be caused by the stage 3 construction of the Skyway. Other construction projects are also underway, including the following:
NAIA Expressway Phase 2
Gil Puyat-Makati-Avenue-Paseo de Roxas underpass
Sta. Monica-Lawton Avenue bridge
CP Garcia Avenue-McKinley Hill ramp
Repair and asphalt overlay of Magallanes Interchange
EDSA-Taft Avenue flyover
MRT Line 3/ LRT Line 1 extension common station
LRT Line 2 East extension up to Masinag
LRT Line 1 Extension (Cavite)
EDSA-Roosevelt Ave. Interchange
Espana Avenue-Lacson Avenue Interchange
Repair/rehabilitation and improvement of South Superhighway Makati
NLEX-SLEX connector road above the PNR alignment
EDSA-West Avenue-North Avenue Interchange
This week, Tolentino in a statement also suggested education institutions instead utilize "open universities" and "offsite campuses" to also ease traffic in the Philippine capital. – Rappler.com