Indigent patients, hospital workers, militant lawmakers say privatization 'violates constitutionally guaranteed equitable access to health services'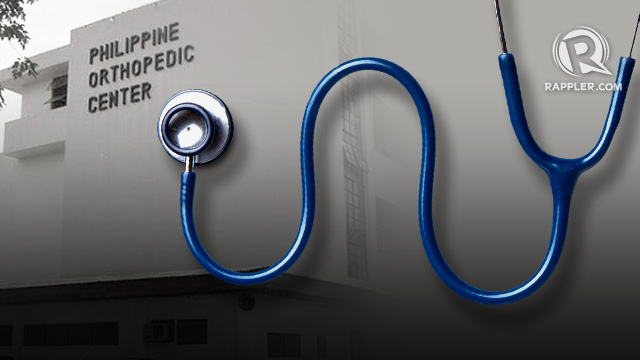 MANILA, Philippines – The Supreme Court on Tuesday, February 19, ordered Malacañang and the Department of Health (DOH) officials to comment on a petition filed against the privatization of the Philippine Orthopedic Center (POC).
SC spokesman Theodore Te confirmed in a text message that the High Court gave a 10-day deadline for respondents President Benigno Aquino III, DOH Secretary Enrique Ona, DOH Undersecretary Ted Herbosa, and others involved in the POC modernization plan to file a response-comment.
Indigent patients, hospital workers, and militant lawmakers have asked the court "to halt government plans to cede management and operations of the POC to a private entity." Petitioners allege the privatization plan "violates constitutionally guaranteed rights to health care & equitable access to health services."
The 62-page petition was filed on Feb 3, 2014.
In its en banc session on Tuesday, the SC did not issue a temporary restraining order (TRO) on the move to privatize POC.
Petitioners earlier said the absence of a TRO – even during the initial phase of the privatization – will cause the public to "suffer such grave and irreparable injury."
"If the court grants this petition, without a TRO and/or writ of preliminary injunction, the Respondent-Consortium will also necessarily incur expenses in the process of implementing the privatization of the POC, which later on will be ultimately charged to the public," read their plea.
The POC will be subject to a build-operate-transfer scheme with the consortium of Megawide Construction Corporation and World Citi Medical Center. – Buena Bernal/Rappler.com