Scarborough is now under the Palawan-based Western Command to put the country's external defense efforts under one commander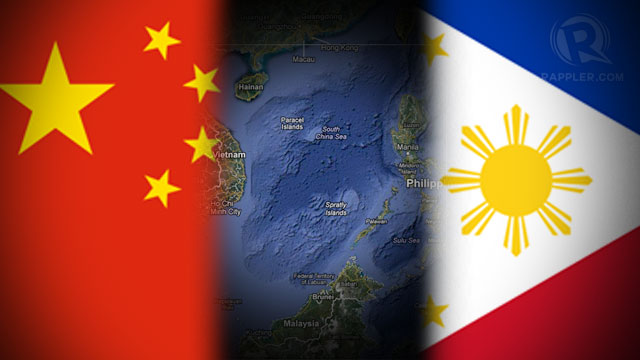 MANILA, Philippines — The Philippine military beefs up coverage of Panatag Shoal (Scarborough) off Zambales following reports of harassment committed by the Chinese against local fishermen.
The responsibility over the disputed shoal was transferred last week from the Tarlac-based Northern Luzon Command (Nolcom) to the Palawan-based Western Command (Wescom), which has more ships and aircraft that can patrol the high seas.
"Scarborough has been given to the Western Command (Wescom) as part of their area of responsibility," according to Northern Luzon Command (Nolcom) chief Lieutenant Gregorio Pio Catapang Jr. Nolcom still covers the 12-mile coastal area.
The transfer is meant to put the country's external defense efforts under one commander, according to Armed Forces spokesperson Lieutenant Colonel Ramon Zagala.
Wescom covers Palawan and the entire West Philippines Sea, and this is why a lot of the military's external defense assets fall under Wescom. This means better coverage of Scarborough. (READ: PH to upgrade naval detachment facing Spratlys)
The current Wescom commander is Lieutenant General Roy Deveraturda of the Philippine Air Force. It's traditionally commanded by an air force or navy officer because of its area of responsibility. 
Scarborough is now practically occupied by Chinese ships following a tense standoff in 2012 where Philippines withdrew its ship. At least 3 Chinese coast guard ships are in the area, based on latest military reports. There are local and fishing vessels there too.
While Zambales is closer to Tarlac, the Nolcom headquarters, than Palawan Zagala said proximity is not an issue. "This is not within the archipelago but towards the sea. We must be able to maximize our aircraft for maritime patrol which are all at the Western Command," Zagala said.
"If we are to have 2 commands to handle it, we will be dividing our assets. It's better that the concentration of enhancement of external defense will be under one command," he said.
Armed Forces chief General Emmanuel Bautista signed the order last week, according to Zagala.
It was Bautista who disclosed the harassment incident against Filipino fishermen in Scarborough. The military maintained however that the actions of the Chinese coast guard do "not merit military response."
"The incident done by the Chinese coast guard to our fishermen, we believe, does not merit military response. We have to always make sure that we do not escalate the already volatile situation in the area," said Zagala.
The Philippines supports a peaceful resolution of the maritime disputes. Scarborough is within the country's 200 nautical mile exclusive economic zone based on the United Nations Convention of the Law of the Sea (UNCLOS). China, on the other hand, is making its claim based on its 9-dash-line map. 
An arbitration case is pending before the UN body International Tribunal for the Law of the Sea (ITLOS). – Rappler.com