This is AI generated summarization, which may have errors. For context, always refer to the full article.
(UPDATED) Presidents Estrada, Arroyo, and Aquino named him to key positions, despite problems with his academic credentials – a detail that didn't escape senators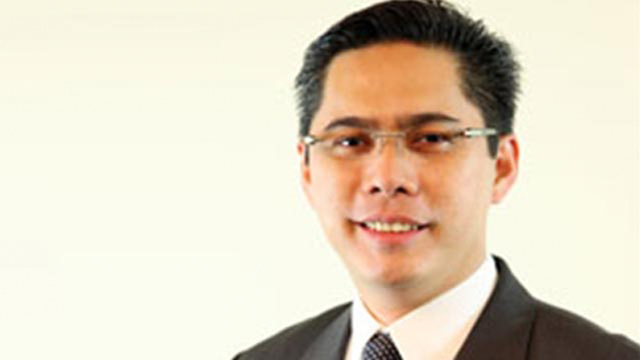 MANILA, Philippines (UPDATED) – Judging from his testimony at the Senate that contradicted the only state witness in the pork barrel scam, embattled Technology Resource Center (TRC) chief Dennis Cunanan seems to be trying to transform himself from a bribe-taker to an anti-graft crusader.
It may be too early to tell, although senators had doubts he was telling the full story on Thursday, March 6, and in fact cautioned the justice department about taking him in as state witness.
If his staying power as a political appointee in government would be any indication, however, Cunanan may just wiggle himself out of this controversy.
Cunanan holds the rare distinction of being appointed by 3 presidents otherwise known for ensuring that appointees of their predecessors would be immediately replaced. 
Not only did he get himself appointed by presidents Joseph Estrada, Gloria Macapagal Arroyo, and Benigno Aquino III to key positions, he got them to appoint him despite the fact that he had problems with his academic credentials, a detail that didn't escape senators.
A former councilor of Magalang, Pampanga, Cunanan was named executive director of the National Youth Commission (NYC) in 2000, during the time of Estrada. The NYC is an attached agency of the Office of the President.
While he was with NYC – his term yet to end in 2002 – he was appointed by then House Speaker Jose de Venecia Jr as his executive assistant "on a co-terminous status." He was keen on keeping both posts that he wrote to get the opinion of the Civil Service Commission (CSC), which ruled that there would be a "legal impediment" if he held both offices.
He chose to be with De Venecia, until Arroyo appointed him in January 2004 for a short-lived stint as Presidential Assistant for Youth Affairs.
After this, Arroyo appointed him as executive director of the Commission on Higher Education (CHED), where his colleagues were disgruntled after discovering that he had not finished his studies at the University of the Philippines.
Cunanan was forced to leave CHED, but was appointed by Arroyo in 2004 as deputy director at the Technology and Livelihood Resource Center, the forerunner of TRC.
It was only a year after, in 2005, that he finally obtained a college degree after graduating at Lacson College in Pasay City.
He was appointed as director general in 2009, and has remained in the position until the Aquino administration.
Lakas-affiliated
Newsbreak
 reported in 2004 that Cunanan's rise in the bureaucracy could be attributed to his strong links with officials of political party Lakas, where he was known as a political operator. De Venecia and Arroyo headed Lakas at the time.
Cunanan responded to Newsbreak through a letter, stating that he was "not and never have been an operator of Lakas-NUCD."
Newsbreak reported that Malacañang went out of its way to look for any vacant post to which President Arroyo could appoint Cunanan after he was forced to leave TLRC.
Members of the committee that screened potential appointees already told Arroyo at the time that Cunanan wasn't qualified for the top TLRC position because he was a college undergraduate.
Yet he managed to stay in the position, and was even promoted by President.
Cunanan is among the 38 respondents in the plunder complaint filed by the Department of Justice before the Ombudsman on September 16. They are implicated in the systemtic diversion and pocketing of lawmakers' DAF, coursed through implementing agencies and ending up with fake organizations. (READ: 38 charged in pork barrel scam).
Rappler earlier reported that P347.91 million in senators' pork barrel fund alone misused by 8 NGOs was coursed through TRC in Cunanan's time. – Rappler.com