Rappler executive editor Maria Ressa reported in 2012 that Marwan escaped the airstrike – a joint operation with the US – that targeted him and fellow JI leaders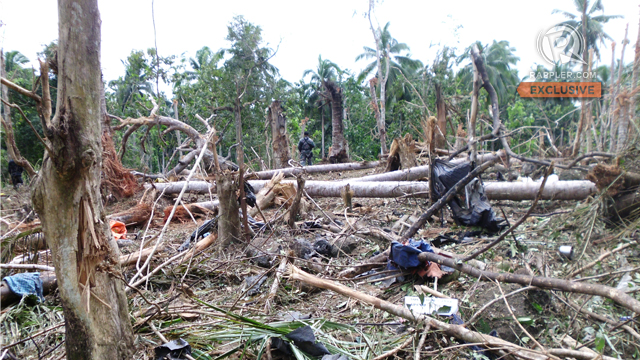 MANILA, Philippines (Updated) – The Philippine military confirmed the possibility that one of Southeast Asia's top Islamic militants was alive, more than 2 years after jubilantly declaring he had been killed in a US-backed airstrike.
Malaysian bomb maker Zulkifli bin Hir, better known as Marwan, was recently seen in Cotabato province in the southern Philippines working with about a dozen remaining JI members in the Philippines, Intelligence Service chief Major General Eduardo Año told reporters on Wednesday, August 6. 
"As far as we are concerned, there is a big possibility that Marwan is still alive…. There have been consistent reports of his presence in the Cotabato area. We have sources telling us they met him," said Año, confirming an Associated Press report citing a testimony of a captured Abu Sayyaf commander.
It was the first time for the military to officially share its information on Marwan surviving the airstrike in February 2012.
Rappler executive editor Maria Ressa reported in February 2012 that Marwan escaped the airstrike – a joint operation with the US – that targetted him and fellow JI leaders. (READ: US smart bombs used in Sulu attack and How 2 JI terrorists survived bomb attack)
"There was no concrete evidence that would show he was killed during the military offensive 2 years ago. We cannot declare he is dead but there are a lot of indications that he is still alive," Año said.
He said the military has been "doing intensified and focused operations" against the remaining JI members in the country
Zulkifli is regarded as an expert bomb maker and a senior leader of Jemaah Islamiyah who first went into hiding in the southern Philippines in 2003.
In 2007 the US government offered a $5-million reward for his capture, making him one of the United States' most-wanted men. 
The military said in February 2012 that Zulkifli was among 15 members of the Al-Qaeda-linked Abu Sayyaf and Jemaah Islamiyah organisations killed in an airstrike on the southern island of Jolo.
Another top Jemaah Islamiyah member, Singaporean Mohammad Ali, alias Muawiyah, was also declared killed in the airstrike, along with a Filipino leader of the Abu Sayyaf.
"This is a big victory. There were 3 senior leaders (killed). This will have a very big impact on the capability of the terrorists," then-regional military commander Major General Noel Coballes said at the time.
Shortly afterwards, Malaysia expressed doubts about the purported killings but the Philippines' then military spokesman insisted all three were dead.
"Yes, it's an A-1 (information). We have something but we cannot divulge all the other information because its an operational (secret)," Arnulfo Burgos, Zagala's predecessor, said at the time. – with reports from Agence France-Presse/Rappler.com