President Benigno Aquino III says the government is coordinating with Interpol and ASEAN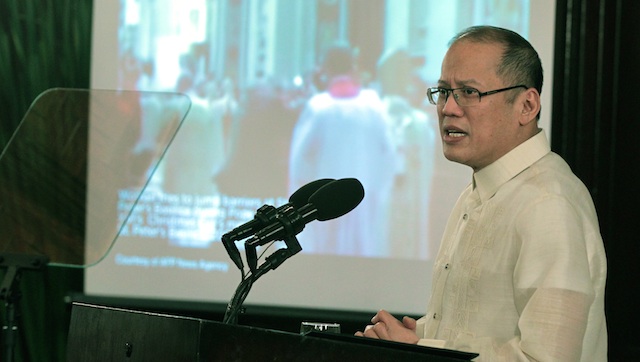 MANILA, Philippines – Just 3 days before the visit of Pope Francis, President Benigno Aquino III said the government has its eyes on terrorist watch lists.
Aquino acknowledged the general threat posed by a large crowd to the Pope's safety but gave assurances nothing is serious at this point. 
The President also said the Philippines is coordinating with "various mechanisms and organizations that we belong to" such as Interpol and ASEAN, in monitoring watch lists of people who have ties with the Islamic State of Iraq and Syria (ISIS). 
"We are maximizing all of these efforts and we're touching base with so many allies to try and see, to identify any threat whatsoever coming from any direction," he said on Monday, January 12.
"Plus we have our own ongoing operations to deal with our own domestic terrorist threats."
Asked whether the terrorist attacks in France prompted the government to increase security, the President said he was deploying more security than he uses as head of state.

"The number is between 25 to 50,000 of our security forces. 50,000 represent 20% of all our soldiers and police… And I don't think I've ever utilized that particular number, not even as a plan."
The President also said the government is studying all potential and possible scenarios and making a systemic plan to decrease the danger.
"We are doing everything we possibly can," he said.
Up to 6 million are expected to come to Quirino Grandstand on Sunday, January 18 where the Pope is scheduled to hold mass. – Rappler.com