President Benigno Aquino III also appeals to Filipinos to live out the core message of Pope Francis' Philippine visit – greater compassion for the poor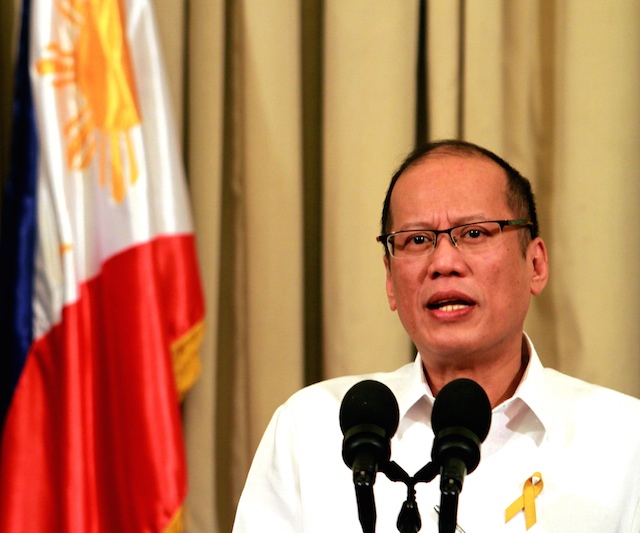 MANILA, Philippines – President Benigno Aquino III urged Filipinos to prioritize the welfare of the majority over their own interests as they reflect on Christ's suffering and ultimate sacrifice this Holy Week.
The President made the appeal in his Holy Week video message posted on the official government portal on Monday, March 30, which has been aired on national television.
He said in Filipino that Holy Week is a time when people "are urged to reflect on God's never-ending love – the love that prevailed over ridicule, temptation, and suffering to save mankind from sin."
"Just think: Even with the absolute power to protect himself from danger, Jesus Christ chose to become man and to sacrifice his own life. He bore the tremendous calvary to become the spring of salvation, and bring us closer to the kingdom of God the Father," Aquino said.
He added: "This serves as a guide in building a nation that is not only focused on the welfare of all Filipinos at this time, but also those in coming generations. We are called upon to do all we can to leave behind a society that prioritizes the interest of the majority before self."
The President recalled the recent Philippine visit of Pope Francis, which is centered on the poor. (READ: POPE FRANCIS: We need to become poor ourselves) 
"Like the lesson left to us by Pope Francis when he visited out country, traces of God's presence can be seen in acts of mercy and kindness to others, especially those who are most in need," he said.
Aquino added that the greatest challenge among Christ's followers is to be "true followers not only in words but in action."
"In our continued cooperation and unity, with the guidance and love of God, we would surely be blessed with a future that is truly meaningful to every one," the President said. – Rappler.com