To reach 70 million full vaccinations this year, the government needs to go from 44,000 injections a day to 500,000 a day starting in June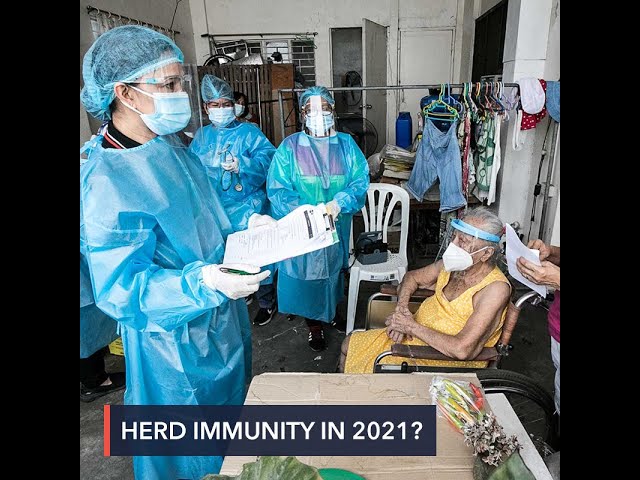 Former health secretary Manuel Dayrit doubted the Philippines would meet its goal of vaccinating 70 million to achieve herd immunity this year.
He cited limited operational capacity for mass vaccinations, especially in areas outside of Metro Manila, and problems with supply of COVID-19 vaccines.
"Given the operations capacity that we have now, it remains to be seen if we can actually do that. My sense is that we're not going to do 70 million this year. But as I said, it's a stretch goal and I'd be ecstatic if we'd be able to reach 70 million this year," he said in a Rappler Talk interview aired on Tuesday, April 27.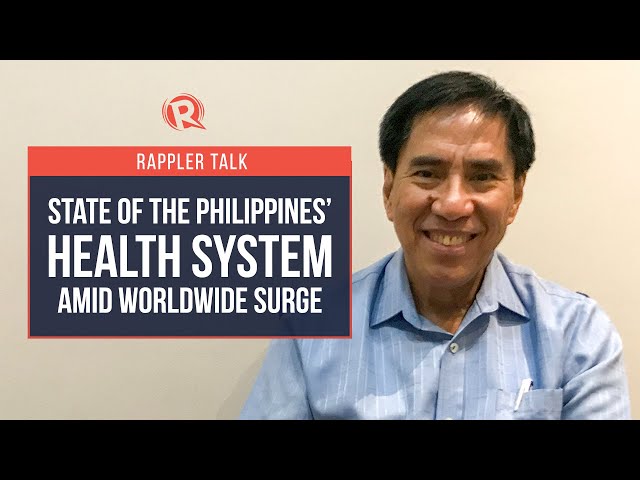 Last Thursday, vaccine czar Carlito Galvez Jr estimated that the country would see a reduction in COVID-19 transmissions due to vaccinations sometime October or November.
"Ang nakikita natin kapag once nabakunahan natin majority ng mga affected na tinatawag nating highly urbanized cities like Metro Manila, kapag nakuha natin iyan nakikita natin na siguro by October or November nakikita natin iyong epekto niya talaga, na talagang bababa talaga iyong kaso niya," he said during a Malacañang news briefing.
(Once we have vaccinated a majority of highly-urbanized cities like Metro Manila, we might see the effects in October or November, in terms of decrease in cases.)
Currently, only over 1.7 million people have been vaccinated in the Philippines, out of the target 70 million the government considers will trigger herd immunity.
LGU capacity
Dayrit said while Metro Manila cities have resources and manpower, other local governments may need more help, especially since it would be their first time to implement vaccinations on such a scale.
"You start asking yourself, what's the capacity of the LGUs to vaccinate considering they're used to vaccination levels of two million a year for children," said the former health chief.
He described vaccination operations as "very complex," with many moving parts like ensuring supply of vaccines is intact, setting up vaccination sites and making sure they are staffed with trained people, masterlisting beneficiaries, and ensuring they appear for their appointments.
"Looking at all the operations and how complex and complicated they are, I think it's realistic to say we'll hit a fraction of 70 million. How big a fraction, we will see," said Dayrit.
Then there's the problem of a big chunk of Filipinos, "as high as 30% to 40%," refusing to get shots.
Vaccinating 35 million people this year, or half of the target, would already be a big achievement, he said. But this would mean the vaccination drive would spill over into 2022.
44,000 jabs a day to 500,000 jabs a day
Efforts needed to significantly scale up the vaccination rate would be massive.
"To get to that rate, we have to be doing as high as 350,000 to 500,000 jabs a day. Where are we now, we're at 44,000 jabs a day which means we have to ramp up by 10 times, and very quickly," said Dayrit.
He stressed the need to scale up in June or July.
Galvez has said he expected a steady supply of vaccines starting June. In May, the Philippines expects the arrival of around 4 million doses (Sinovac's CoronaVac, and Sputnik V vaccines). About 7 to 8 million more doses are expected in June.
Still, given the nature of COVID-19 and the variants emerging, Dayrit said vaccination remains the Philippines' "best bet."
"It's a situation that ebbs and flows, that we go in and out of partial lockdown just to contain and limit the spread, and in the meantime, just incessantly drive the vacciantion campaign towards reducing the number of susceptibles in our population," said Dayrit. – Rappler.com