The Philippine National Police suspects other high-ranking cops may be involved with running the drug den
The Philippine National Police (PNP) seized a total of 990 kilograms of shabu (methamphetamine) worth P6.7 billion in Tondo, Manila, then they found the ID, belongings, and "incriminating documents" of an active member of the police force.
Worse, the cop was an intelligence officer of the PNP's Drug Enforcement Group (DEG) – the police unit especially tasked with leading the country's anti-drug campaign.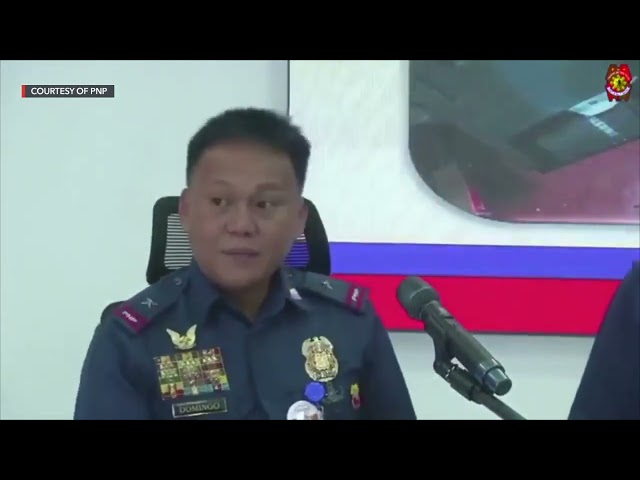 The stunning operation showed how deep illegal drug groups may have penetrated even the national police's most specialized units – posing a challenge to the new administration of President Ferdinand Marcos Jr, which promised to continue and even improve the anti-drug campaign of his tough-talking predecessor, Rodrigo Duterte.
In a press conference on Sunday afternoon, October 9, the PNP DEG's own chief, Brigadier General Narciso Domingo narrated the shocking story which involved the cop under his own group, who was identified as Master Sergeant Rodolfo Mayo Jr.
The story of the bust
The massive shabu haul was executed on Saturday, October 8 in the form of a buy-bust operation. At 4:45 pm, the PNP DEG swooped into a building along Jose Abad Santos Street in Barangay 252 in Tondo, Manila.
The building housed a lending company – Wealth and Personal Development Lending Inc – which police said was only a front. Inside were plastic bags of shabu stacked on top of each other, waiting to be distributed to different sellers.
Field officers arrested a certain Ney Saligumba Atadero, who showed up in the buy-bust to sell drugs.
While searching the building, police found the belongings of a cop and "incriminating documents" that led them to suspect him as a co-conspirator in running the drug den.
"During our search, we found an ID of a policeman inside a drawer, then belongings of a policeman," said PNP DEG chief Narciso Domingo in English. He added that Mayo had other IDs bearing different names.
The police then kicked off a manhunt, leading to the arrest of their colleague Master Sergeant Rodolfo Mayo Jr.
Why the PNP is worried
The police are worried because Mayo could just be one of many cops involved in running the drug den, and he could just be a small fry among them.
"I would believe this is not just up to the level of Master Sergeant Mayo. We really have to have an intensive investigation," said PNP chief General Rodolfo Azurin.
During the press conference, a reporter pointed out that Mayo, being an intelligence officer of the DEG, held important information about the drug trade.
In addition, being an intelligence officer gave Mayo the power to feed information to the PNP that affected its operations.
Azurin said Mayo will face administrative cases, which could lead to his dismissal from service as police prepared criminal complaints against him and other suspects. – Rappler.com