'This is how [Ferdinand] Marcos should be remembered in Philippine history,' tweets one netizen
With a mix of wit and facts, netizens were quick to ride the Twitter trend #ArawNgMagnanakaw on Friday, September 11, the birthday of the late dictator Ferdinand Marcos.
As of writing, the hashtag has over 8,000 tweets as more netizens joined the conversation.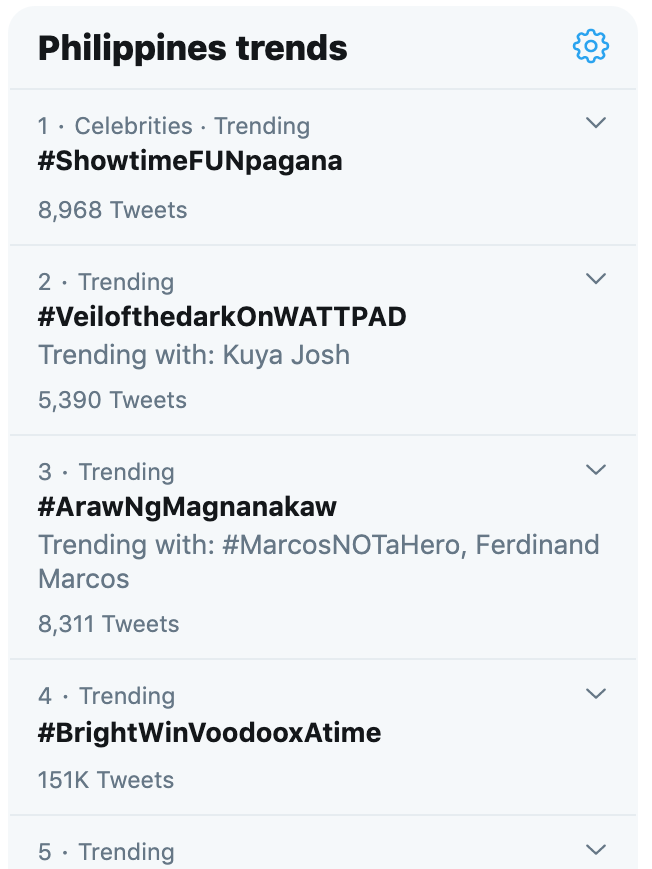 Twitter user @KevinKalbo drew a "gender reveal" comic – of course, Ferdinand Marcos style.
On Wednesday, September 2, the House of Representatives swiftly approved on final reading House Bill No. 7137, which would declare September 11 "President Ferdinand Edralin Marcos Day" in Ilocos Norte. The bill was passed within 44 days from its filing. (READ: [OPINION] The irony of a 'Ferdinand Marcos Day')
The move was widely criticized by lawmakers and youth groups, calling it "a colossal desecration of our history."
Remembering in September
Like a yearly tradition, infographics flooded Twitter timelines to remind netizens of atrocities during the Marcos regime.
The late dictator placed the Philippines under Martial Law on September 21, 1972.
Rappler columnist JC Punongbayan's informative Twitter thread in 2019 on Martial Law and the economy also resurfaced. (READ: FALSE: Wealth of Marcos family from 'hard work,' and 'not from public funds')
Because reading is fundamental, Twitter user @lakwatsarah shared what's on her reading list today.
According to some Filipinos online, two tragic things happened on September 11.
More netizens protest the historical revisionism of the Marcoses.
What are your thoughts on celebrating the birth of the late dictator Ferdinand Marcos? Let us know in the comments! — Rappler.com