A lack of direct flights from Russia and storage concerns led to the delay, says Malacañang
The arrival in the Philippines of the first batch of Sputnik V COVID-19 vaccines from Russia was postponed due to "logistical challenges," announced Malacañang on Wednesday, April 28.
"We confirm that logistical challenges resulted in the delay of the arrival of 15,000 trial order of Sputnik V," Presidential Spokesman Harry Roque said in a statement.
An initial delivery of 15,000 doses was expected to arrive in Metro Manila at around 10:45 pm on Wednesday, via a Qatar Airways plane from Doha, Qatar.
These details had been confirmed by the National Task Force vs COVID-19 as late as Tuesday night. But on Wednesday morning, Roque announced the change of plans. The delivery is now expected to arrive in May instead.
What logistical challenges?
Asked by Rappler what specifically were the logistical challenges that led to the delay, Roque said, "Challenges resulting from there being no direct flights from Russia and that vaccine requires -20 (degrees Celsius) temperature."
In the NTF's press release on Tuesday night, the plan had really been for the vaccines to pass through Doha, from Russia, before heading for Manila.
The press release contained a briefer on characteristics of the Sputnik V vaccine, including that it required storage in 18 degrees Celsius temperature.
Roque gave assurances that Galvez has "taken steps to address these challenges."
More deliveries of vaccines are critical to ensure continued vaccinations, especially in hard-hit Metro Manila and nearby provinces. Cities fear they may have to stop vaccinations or close vaccination sites due to a lack of jabs.
So far, the Philippines has received only 3.5 million vaccine doses – a mix of Sinovac vaccines from China and AstraZeneca vaccines.
A little over 1.7 million Filipinos have been administered vaccines. Of this, only over 230,000 people have received two doses – a far cry from the 70 million people the government aims to fully vaccinate to achieve herd immunity within the year.
Former health secretary Manuel Dayrit, however, said this is an optimistic target and that, given limited capacity, herd immunity in the Philippines is unlikely to be met this year.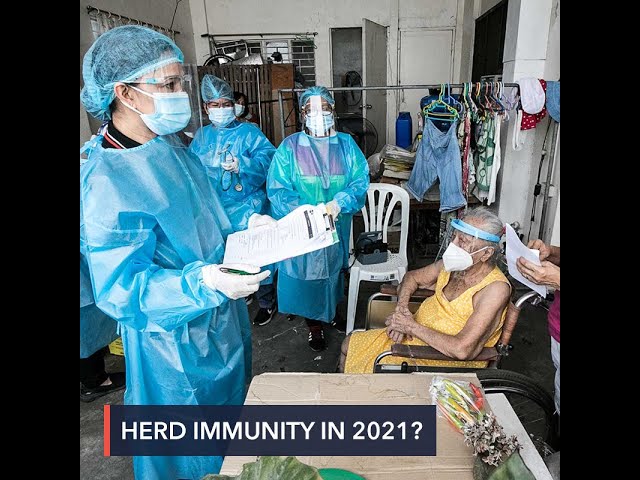 – Rappler.com