(UPDATED) Forensic pathologist Raquel Fortun says two weapons were likely used in stabbing Anakpawis chair Randy Echanis to death
Autopsy results of Anakpawis chair Randall "Randy" Echanis point to him being tortured before he was killed. He was also stabbed around 40 times before he died.
"Hindi muna siya pinatay agad (He was not killed immediately). So, torture is something that we would really not commit to in a forensic report, but the insinuations could be there. Basically torture means he was made to suffer before he was really definitively killed," said forensic pathologist Raquel Fortun in an online briefing on Friday, August 21.
She added: "Mr Echanis sustained 1 fatal injury…that killed him at once…however, he had other injuries which were inflicted while he was still alive and you see the distribution at the back and you see, this is where you see some sort of pattern. It implies intent."
What proof was found?
Fortun was referring to the multiple stab wounds inflicted on the 72-year-old Echanis before a stab to his aorta killed him immediately. She counted "around 40" stab wounds on Echanis' body.
She noted that there could have been 2 weapons used in stabbing him to death: a pointed weapon that left 0.5-centimeter punctures, and another 2-centimeter bladed weapon that left cuts.
There were around 28 puncture wounds and around 12 knife-like stab wounds.
She noted that Echanis suffered blunt force trauma to the head, suggesting that he was hit multiple times before he was killed.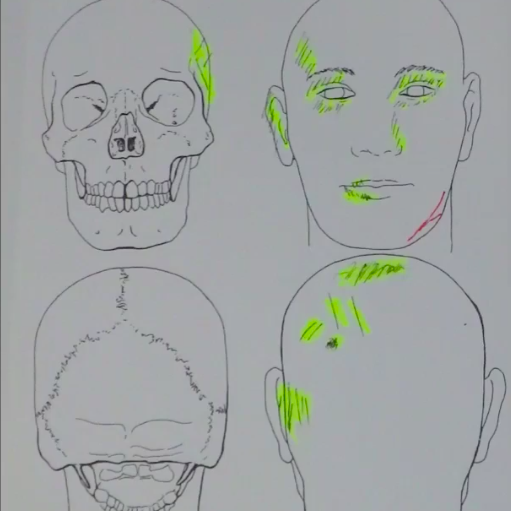 Threats to his life
According to one of Echanis' lawyers, Rachel Pastores of the National Union of Peoples Lawyers, Echanis was receiving death threats ever since peace talks broke down between the Duterte administration and the National Democratic Front (NDF) in 2019.
Echanis was one of the political consultants for the peace deal – the 4th NDF political consultant to be killed, after Sotero Llamas, Randy Malayao, and Julius Giron.
"He told us (lawyers) at that time that he was already under surveillance and experiencing harassments and threats to his security and liberty," Pastores said. – Rappler.com