BJMP spokesperson Xavier Solda says they will investigate why the suspects were able to grab the gun from the jail guards
The Bureau of Jail Management and Penology (BJMP) said on Monday, August 30, that it is currently conducting a probe into a hostage-taking incident in Marikina City Jail last Thursday, August 26. 
BJMP spokesperson Xavier Solda said in a press conference that the BJMP wants to determine why the suspects were able to grab the gun from the jail guards, which resulted in the hostage taking.
"Titingnan natin kung papaano naabot nu'ng mga PDL (persons deprived of liberty) 'yung baril ng isa sa mga personnel (We will determine why the PDLs were able to grab the gun from one of our personnel)," Solda said.
"Hindi nakalapag lang ang bag…Ang mga firearm namin dapat nakalagay sa mga locker (The bags of our jail personnel shouldn't just be anywhere. Our firearms should be put inside the lockers)," the BJMP spokesperson added.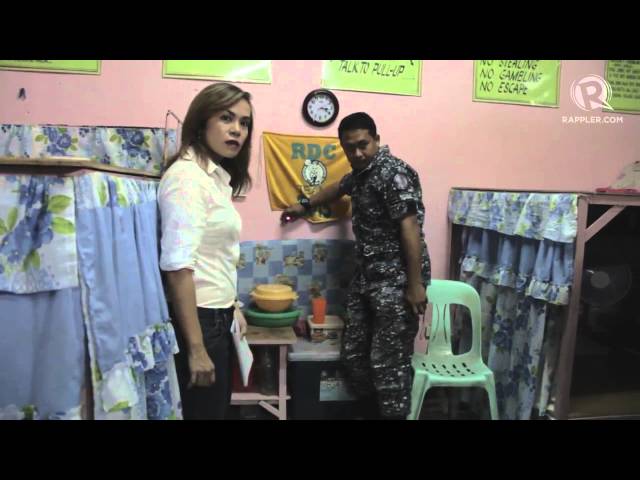 On August 26, Dominador Garsilla, 40, and Maceda Rosedo, 49, detained at Marikina City Jail, held hostage two BJMP nurses assigned to their facility. According to the Eastern Police District, the PDLs complained about discomfort, which prompted the jail guards to bring them to the infirmary. 
While they were on their way, the PDLs grabbed a handgun and took the nurses hostage. A jail guard responded to the incident but was killed by the suspects after they shot him multiple times in the chest. 
Police officers responded to the incident and eventually killed the suspects. According to Solda, they already reached out to the families of the suspects for the retrieval of their remains.  
Meanwhile, the slain jail guard, whose name was withheld, was already laid to rest, according to Solda.
The BJMP is also fast-tracking the process of claiming the benefits for the family of the slain jail guard, Solda added. 
All jail facilities located in Metro Manila remain on red alert after the tragic incident. The BJMP has made no announcement so far as to when the alert would last.
The Parañaque City Jail witnessed a similar tragedy after at least 10 "high-profile inmates," including two Chinese nationals, were killed in an explosion on August 11, 2016.
The initial investigation revealed a possible plot of the inmates to bolt the jail and hold hostage then-jail warden and current Bureau of Corrections Director General Gerald Bantag. The then-jail warden was "seriously wounded" in the incident. – Rappler.com