'We strongly oppose historical denialism that dismisses their theft of the country's coffers and counts for nothing their trampling of human rights,' the Catholic Biblical Association of the Philippines says
A church group on Sunday, September 26, criticized the Marcoses for their supposed "historical denialism" to downplay the crimes they committed during the Martial Law years 
The Catholic Biblical Association of the Philippines (CBAP) and its network have called for accountability for the crimes and atrocities committed by late dictator Ferdinand Marcos and his family. The CBAP is an association of bible exegetes, theologians, and educators in the country.
"As teachers and Bible scholars, we strongly oppose historical denialism that dismisses their theft of the country's coffers and counts for nothing their trampling of human rights. The Marcoses sinned against our country once, let us not allow them to deceive and cheat us again," the CBAP said in a statement.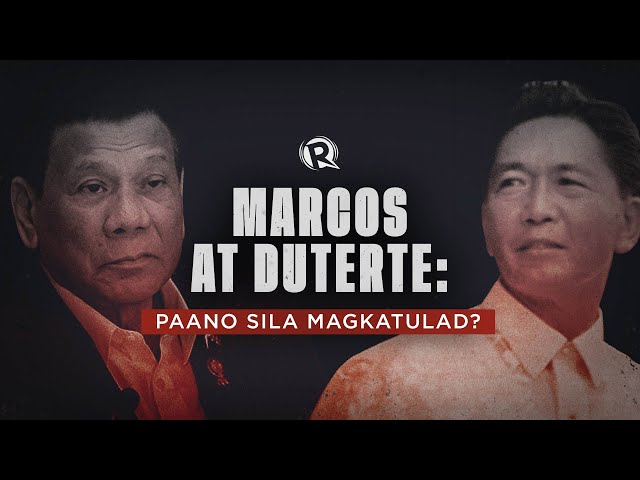 "Though people have different ways of looking at the events that happened, the experiences of those whose rights were trampled, who were oppressed and suffered injustices cannot be denied. No lies can cover their pains and sufferings," the group added.
The faith-based group added that the Marcoses have never owned their sins to the people.
"The Marcoses have not owned their sins despite the evidence of stealing and violation of human rights. Instead, they are making efforts to change history…All of us are accountable for the history of oppression under the Marcos dictatorship. To rectify is the responsibility of all of us," the CBAP said.
The statement came on the heels of the 49th year commemoration of the Martial Law proclamation. Also, it was two days after the dictator's son was nominated for the 2022 presidential race. 
On Friday, September 24, defeated vice presidential candidate and former senator Ferdinand "Bongbong" Marcos Jr., was nominated for the 2022 presidential race by the Kilusang Bagong Lipunan (KBL). The KBL is the political party founded the ousted dictator.
Historians and rights groups considered the Marcos regime as one of the darkest chapters in Philippine history. From 1972 up to 1981, rights group Amnesty International recorded a total of 3,340 people killed, 70,000 imprisoned, and 34,000 tortured at the hands of Marcoses. – Rappler.com