UP instructor Rene Principe Jr, who helped open the first community pantry in Cagayan de Oro, hopes more community pantries will open in his city and in Mindanao
Mindanao has caught Maginhawa Street's community pantry "virus."
A young University of the Philippines (UP) physics instructor, drawing inspiration from Ana Patricia Non's good deed in UP Village, opened the first community pantry in Cagayan de Oro on Monday, April 19.
"I thought of it last night after I learned that a friend set up a community pantry in Iligan just like UP Village's," said 22-year-old Rene Principe Jr. "I told myself that if it was done in UP Village and Iligan, then it can be done here, too."
Principe wasted no time and organized friends and fellow UP alumni in his village. They set up the neighborhood pantry with grocery items and backyard farming produce.
"I used some of the money I saved so we could buy grocery items. My parents also donated vegetables from our backyard," he told Rappler.
At least 40 people lined up as soon as the community pantry was opened at Zone 4, Sitio Pasil in Barangay Kauswagan.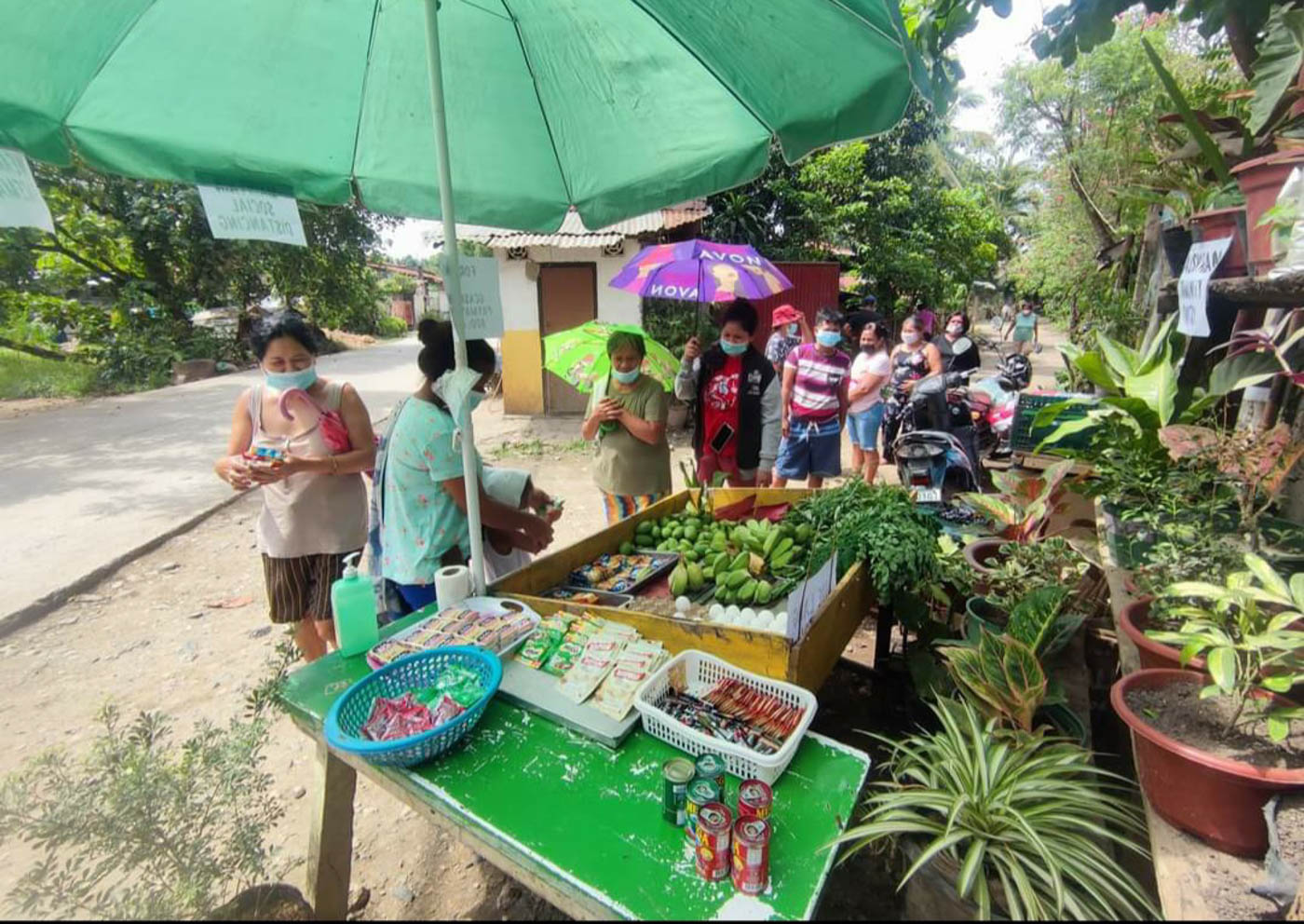 Principe said his initiative was a political statement on what he called as the failure of the government to make itself felt since the start of the COVID-19 pandemic.
He said the initiative was immediately greeted with criticisms and red-tagging, but he does not mind them.
Principe said his wish was for more community pantries to mushroom in his city and elsewhere in Mindanao, and for their critics to set up their own so they could help the needy instead of wasting their time finding a way to discredit those who already did.
He said he expects to help more people in the next few days as donations started coming just hours after word spread about the initiative in Barangay Kauswagan.
He said neighbors and friends, who appeciated the initiative, gave the group money so they could go to the grocery again. At least one gave more grocery goods, and others pledged to send more donations.
He wrote on his Facebook wall, "Unta ma-sustain nato ni nga initiative. Mukuha lang base sa kinahanglanan, muhatag sumala sa kakayahan." (We hope to sustain this initiative. Let's get what we need, and give what we can.)
Principe returned to Cagayan de Oro last December 2020 to spend the holidays with his family. He said he had planned to fly back to Metro Manila but decided to wait until the government eases restrictions because of the surge in COVID-19 cases. – Rappler.com
Donations can be dropped off at the community pantry along Pasil Road in Kauswagan or sent through GCash: 09672284183/Rene Principe Jr; Paymaya: 09361005385/Julie Ann Lucine; or BDO: 002840468669.