At 96 Maginhawa Street, a community rises with one woman at the helm
With a bamboo cart and two cardboards signs, Patreng Non started a makeshift pantry outside a former food park in Maginhawa, Quezon City, on Wednesday, April 14.
Dubbed the Maginhawa Community Pantry, its purpose is to build a community that will give and take by their own volition, without the intervention of third parties. Non first stocked the pantry with vegetables she bought from nearby vendors, along with basic necessities from the grocery such as alcohol, face masks, canned goods, and rice.
The pantry became a big hit and attracted residents from San Vicente, Pook Marilag, Sikatuna Village, and UP Campus, among other areas. It went viral online and garnered a lot of media coverage.
One of the main things people ask Non is how and why she started the pantry. "Pagod na akong magreklamo," she told Rappler. "Pagod na ako sa inaction." (I'm tired of complaining. I'm tired of inaction.)
Non put her faith in community action. The pantry's simple working principle was from a popular slogan, "From each according to his ability, to each according to his needs," which Non's sister aptly translated to Filipino, "Magbigay ayon sa kakayahan, kumuha batay sa pangangailangan."
"Free to come and go lang po kayo (People are free to come and go in the pantry)," she explained. "Kung ano 'yung sobra 'nyo sa bahay, puwede 'nyo pong iwan; kung ano 'yung kailangan 'nyo, wala kayong bigas, puwede po kayong kumuha."
(You can leave your excess supplies from your homes; you can take whatever you need.)
The pantry respects what community members contribute and take, without judgment of how much, she added.
Human nature?
With its early success, the initiative has garnered naysayers and critics, saying human nature and greed will prevail eventually and upend the sincere intentions of the initiative.
But Non has an almost incredible faith in humanity. After gently but firmly telling off an elderly woman who was hoarding vitamin packets, she told Rappler, "Kailangan kasi nilang matutong mag-share (They need to learn how to share)."
Non told those who warned her of hoarders that the concept is "new" and they all have to take "baby steps" until people learn to take only what they need. Non said residents will learn to think of the ones at the end of the queue who probably need food and supplies as much as they do.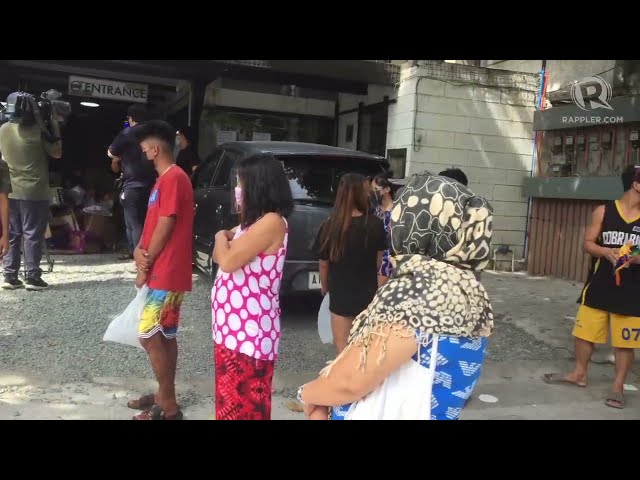 In a post, Non asked people to be more understanding of others' circumstances. As the pandemic continued to take lives and jobs, Filipinos have been pushed into poverty and a state of uncertainty. "The fact na nag-viral siya, malapit sa sikmura (That fact that this has gone viral, it means this is a gut issue)," Non said.
A community rises
But as the pandemic brought out the worst in some people in certain situations, it also amplified acts of generosity and the bayanihan spirit.
Judy Ann, one of the vendors in the vegetable stalls behind the pantry, helps repack the incoming supplies. She shared her experience in packing goods in a foundation, when she was under the care of Father Larry Faraon who died in 2020 due to COVID-19.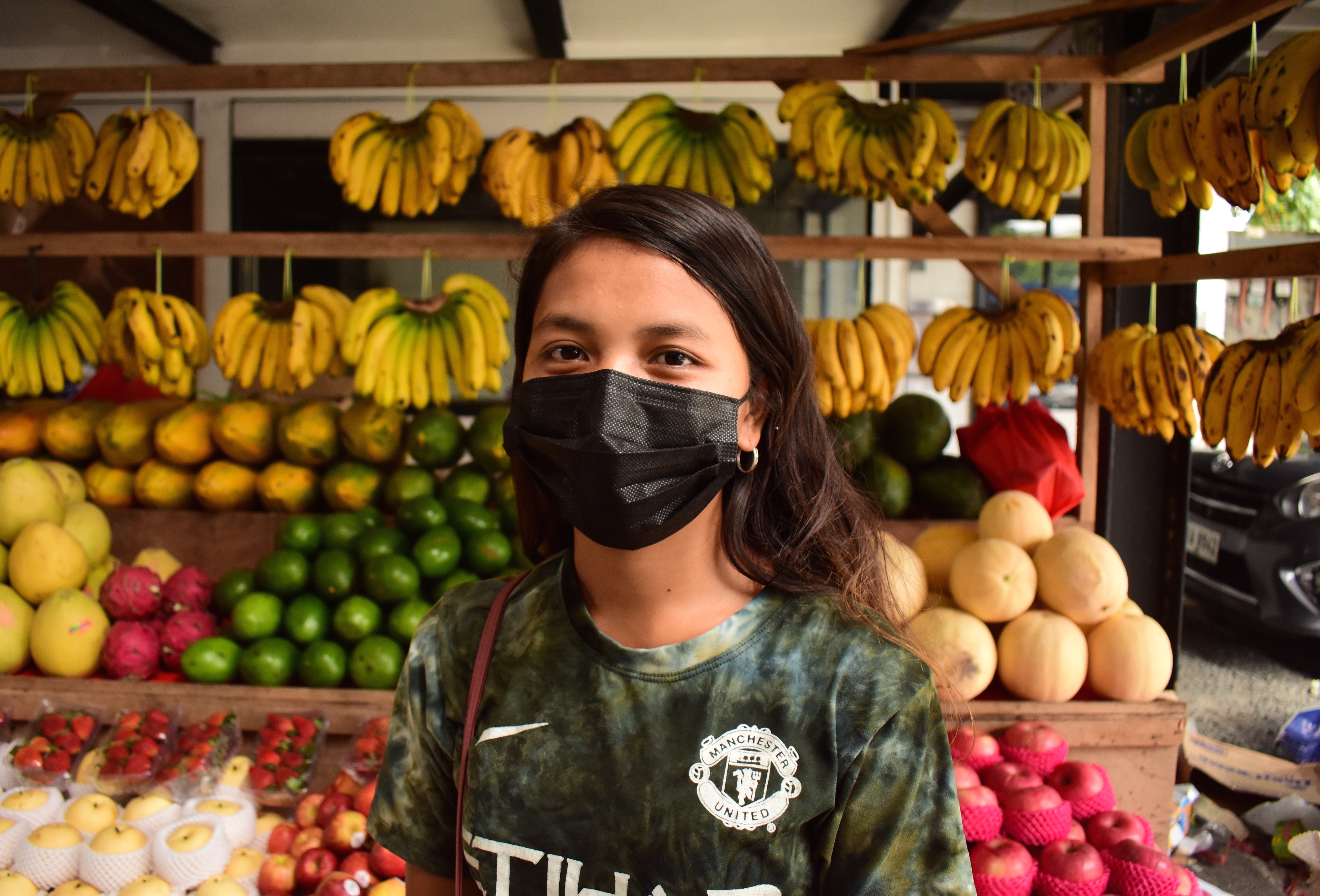 Judy Ann is a mother of two children, aged six and three. Her family lived inside the UP campus near the College of Fine Arts where, coincidentally, Non studied in college. Judy Ann complained of the bills they need to pay. She received cash aid during the first tranche last year, but she had yet to receive the latest cash aid of P4,000. Her experience with bureaucracy made her more appreciative of the community pantry and how goodwill can still make a mark.
"'Pag may isang gumawa ng mabuti, lahat gagaya (When one person does a good deed, everyone else follows)," she told Rappler. Judy Ann took full command of repacking duties along with her sister-in-law Donna. She worked quickly and cleaned the space.
As the line formed outside, tricycle drivers monitored the crowd, reprimanding those violating social distancing protocols. Axel, one of the tricycle drivers who helped at the pantry, received contributions when Non was not around.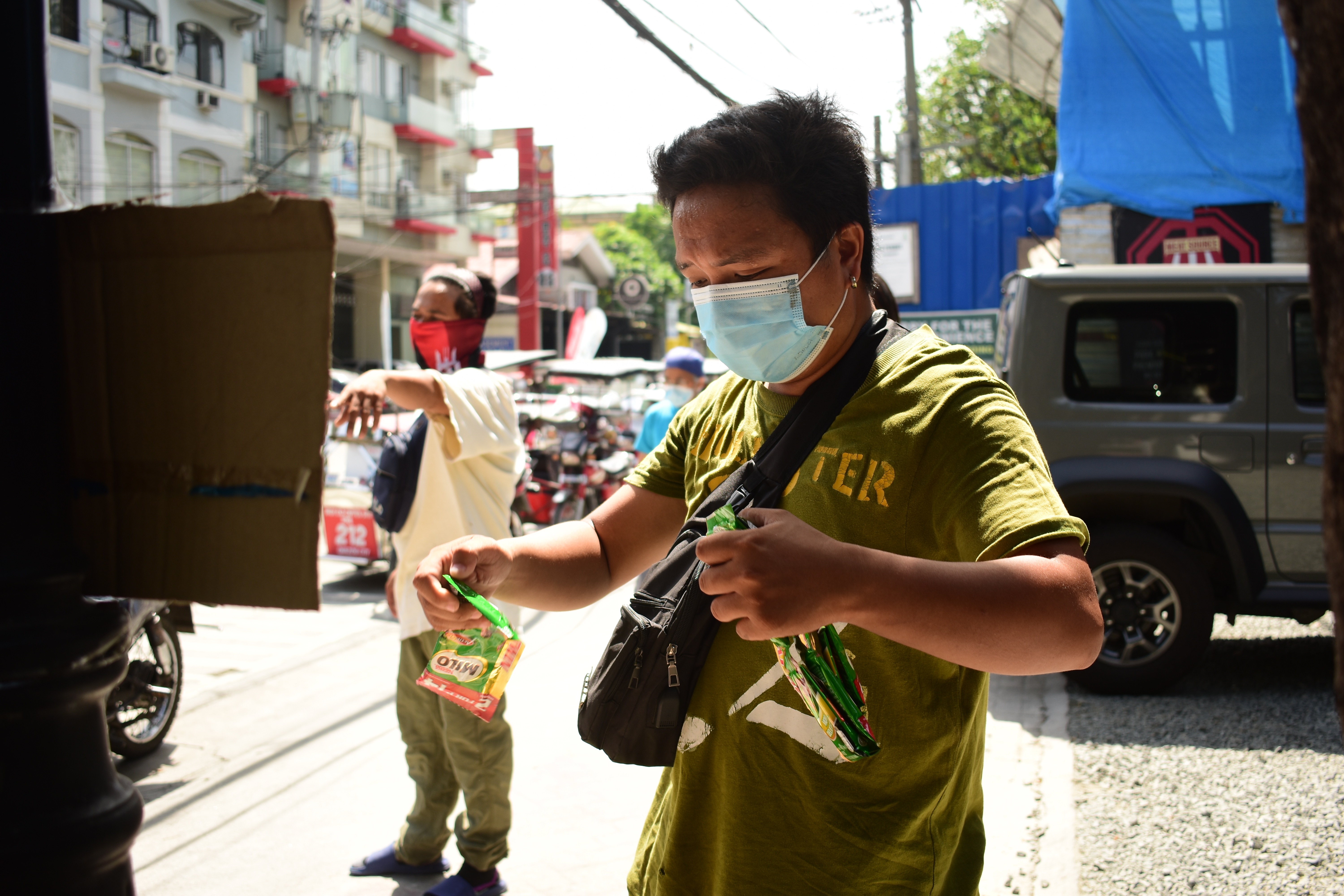 A customer bought chicken and pork chops at a nearby meat shop and instructed the store's employees to leave them at the pantry. After a little while, the shop also made its own contribution, adding galunggong and tocino to the pantry.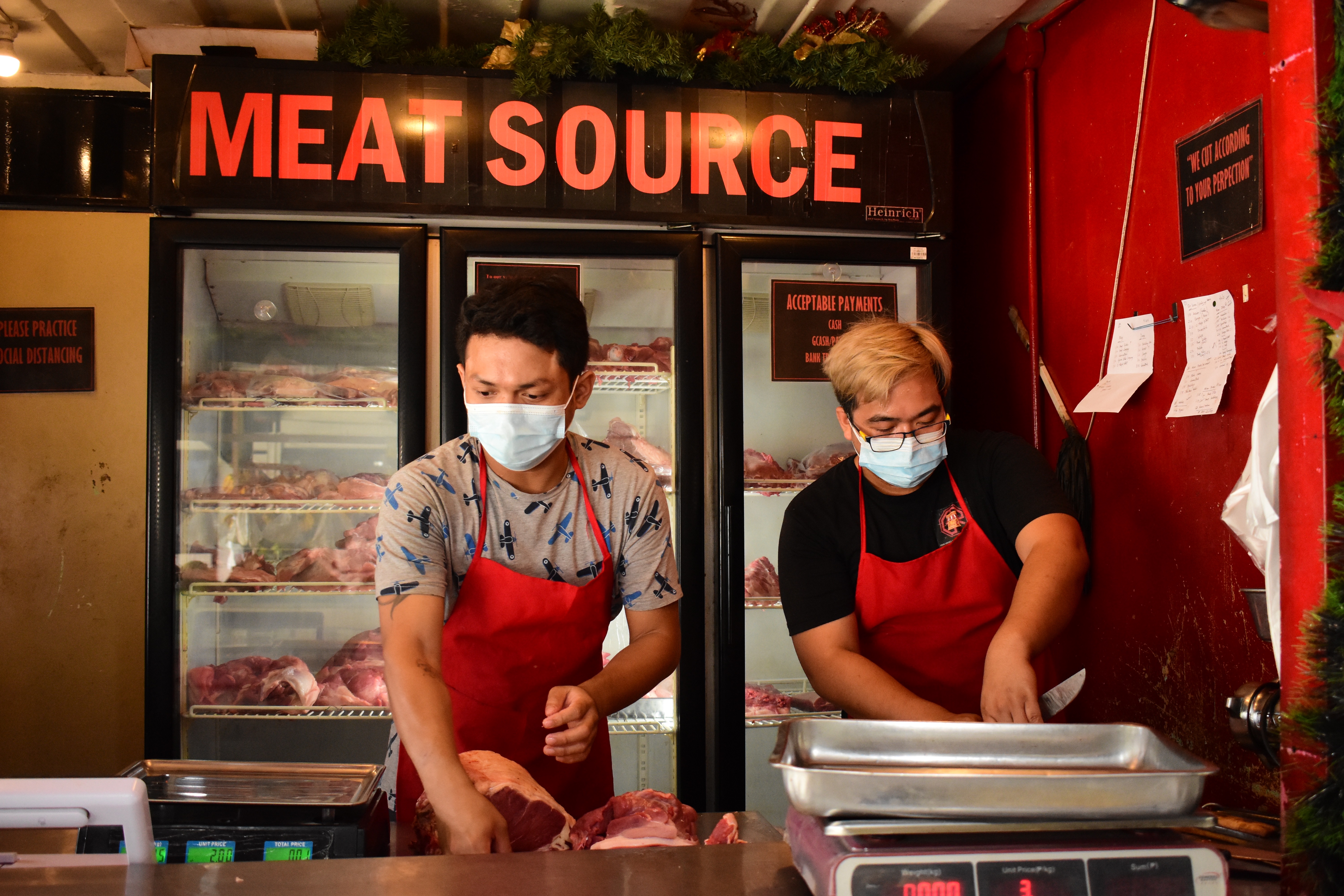 Non reaped praises for initiating the project, but she explained that she did not do this alone."Ako lang po 'yung nag set up ng community pantry, pero community effort naman po ito. Hindi ko po kinukuha 'yung full credit, katulong ko po 'yung buong community ng Maginhawa."
(I only set up the community pantry, but this is a community effort. I don't get full credit, the whole Maginhawa community helped me.)
Resonance and replication
Responding to the call for solidarity, many others have set up their own pantries in their areas. To date, there are community pantries in Marikina, San Mateo, Bacoor, Valenzuela, Los Baños, Makati, Sampaloc, and other areas of Quezon City.
Self-publishing press Makò Micro-Press released an infographic on how to set up a community pantry in one's area. It outlines for steps: ask for help, list basic necessities, find a spot with a lot of foot traffic, and set up the pantry there.
As more people try to replicate the pantry, Non emphasized that it should not be about an individual, but about community effort, and that this should be sustainable.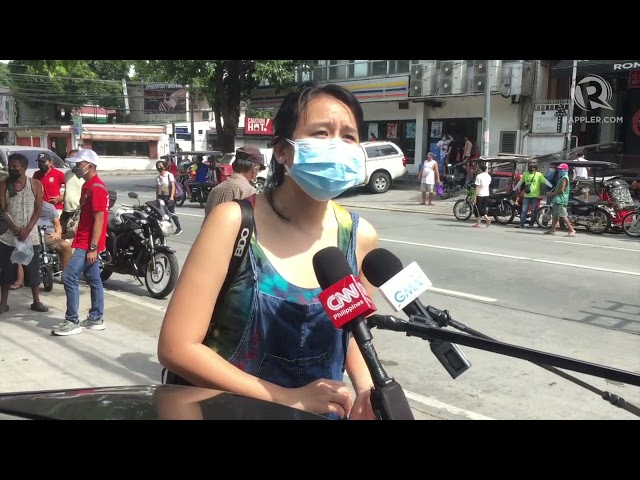 "Normal sa mga tao na matulungin (It's normal for people to be helpful)," she stressed.
Non added, "Kung buong community ang tutulong masu-sustain siya, hindi imposible…. Hangga't may nangangailangan, hangga't may nagbibigay rin."
(If the whole community works together, it will be sustained. It's not impossible. It will work as long as there are people in need and there are those willing to give.)
On Friday, April 16, a group of farmers from Paniqui, Tarlac, sent over sacks of sweet potatoes for the Maginhawa and Matiyaga community pantries.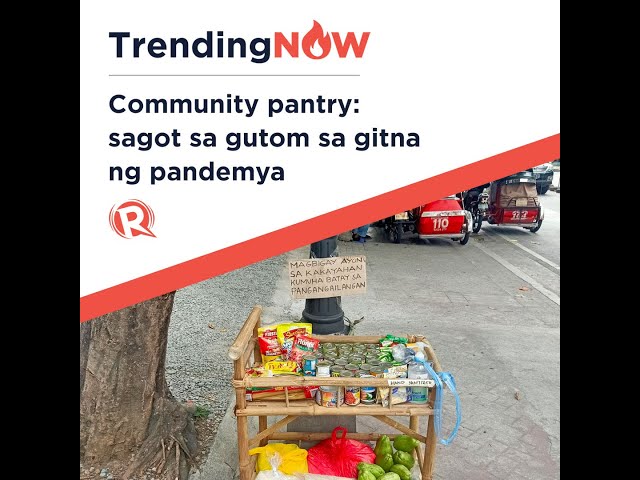 – Rappler.com