This is AI generated summarization, which may have errors. For context, always refer to the full article.
The Comelec is pushing to make internet voting available to migrant Filipinos to raise the overseas voter turnout in 2025
MANILA, Philippines – Eight companies on Tuesday, July 11, presented their pitches to the Commission on Elections (Comelec) to become the Philippine government's internet voting service provider, targeting overseas Filipinos in the 2025 elections.
The firms made the internet voting demonstration after the poll body adopted a policy direction to enable that mode of voting for the upcoming midterm polls, to raise voter turnout among migrant Filipinos.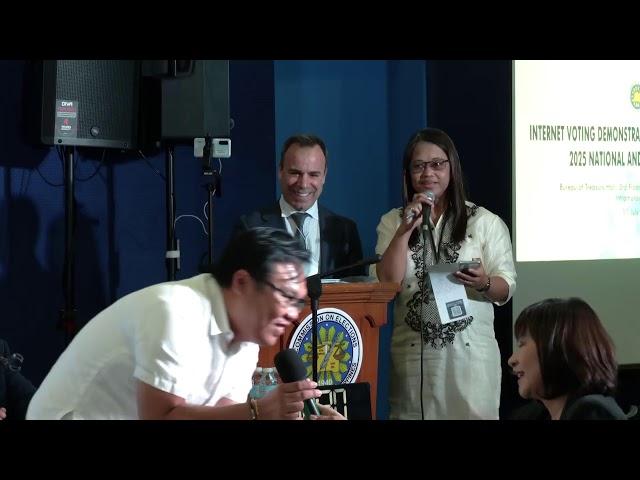 These companies are:
Smartmatic, the Philippines' automated election system provider since 2010
Miru Systems
Dermalog
Indra
E-Corp
Tambuli Labs
Voatz
Thales
The Comelec said on Tuesday that the pitch will help them form their terms of reference and procurement papers.
"Our procurement process should be finished by end of the year, so we could award the contract to the winning bidder by the early part of the first quarter of next year," Chairman George Garcia told reporters.
Commissioner Marlon Casquejo, the poll official in-charge of overseas voting, added that their prime consideration is the reliability and credibility of the technology.
"Among the things we are examining is the security in the registration process to ensure that those casting their ballot are the voters. The second one is the type of voting. We're looking for a voting process that is very simple and user-friendly," Casquejo told reporters.
"The third one is canvassing and consolidation. We're looking for something like blockchain because it will stay for 30 days, wherever it is stored. If I am a voter, I can check whether my vote has been tampered or not," he added.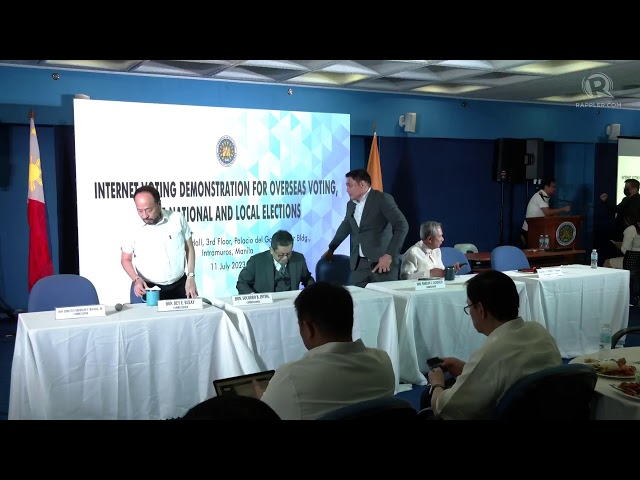 Casquejo clarified that internet voting will only be optional in 2025, as the more traditional modes of voting – either by mail or personally going to consulates or foreign posts – will still be made available.
The Comelec spent P411 million for overseas voting in 2022, but only around 600,000 out of 1.6 million voters exercised their right to suffrage.
Past Comelec leaderships flirted with the idea of internet voting, but interpreted the Overseas Voting Act of 2013 to mean that the poll body can only make recommendations to Congress, which supposedly has the final say in passing a law that would institutionalize online voting.
But the Garcia commission took the position that the law already allows the Comelec to implement other means of overseas voting, not needing prior Congress approval. – Rappler.com