The country also records 398 new deaths – the second highest single-day death toll so far
The Philippines on Saturday, August 21, recorded 16,694 new coronavirus cases, marking two straight days that the country beat its own records for new daily coronavirus cases since the pandemic began.
Saturday's figure brings the country's total confirmed caseload to 1,824,051. Of this, 123,935 are active cases.
On Friday, August 20, the Philippines recorded its highest single-day tally in the pandemic so far, at 17,231.
The all-time high records of single-day cases coincide with virus epicenter Metro Manila, together with the provinces Laguna and Bataan, easing their hard lockdown measures to the second-strictest modified enhanced community quarantine.
On Saturday, the Department of Health also confirmed 398 new deaths, raising the COVID-19 death toll to 31,596. The latest figure is the second highest single-day death toll since the pandemic began – the highest being 401 on April 9.
Meanwhile, 15,805 recoveries were reported, bringing total recoveries in the country to 1,668,520. Saturday's figure is the highest single-day tally since April 25.
The DOH reported a positivity rate of 25.2% out of 65,808 tests in its latest bulletin. These positive cases were added to the tally of confirmed cases only after further validation. This process helps ensure cases would not be recorded in duplicate and that all test results had been submitted, explained the department.
The positivity rate of 25.2%, slightly lower than Friday's 26.1% (also the highest since the pandemic started), meant that around 1 in 4 people tested was positive for the virus.
The DOH said all testing hubs were operational on Thursday, August 19, while four laboratories were not able to submit their data on time. The cases reflected in the bulletin were based on tests conducted two days ago.
The Philippines faces its worst surge yet as the highly infectious Delta COVID-19 variant penetrates the country.
Meanwhile, the first case of the Lambda variant of interest in the country was detected on August 15. An early study found that this variant, which is spreading rapidly in South America, could evade antibodies produced by coronavirus vaccines.
Over the last two weeks, the health department had been under fire as the Commission on Audit unveiled P67.3 billion worth of deficiencies in its coronavirus funds.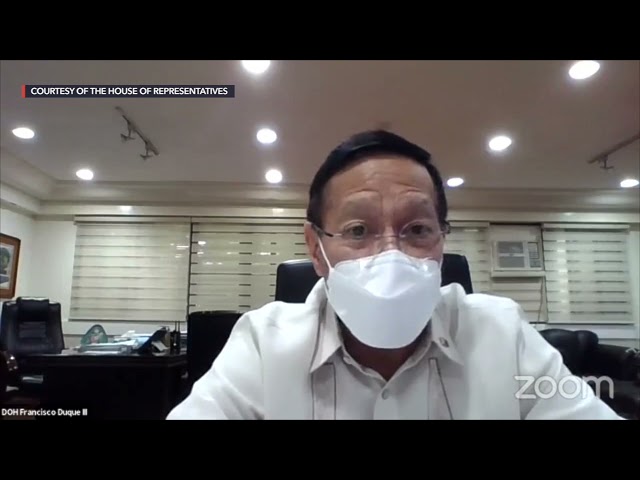 President Rodrigo Duterte stood by Health Secretary Francisco Duque III and insisted there was "no corruption" in the use of the funds. – with a report from Michael Bueza/Rappler.com