New Philippine National Police chief Major General Debold Sinas wants police to abide by all laws and rules despite him violating lockdown rules in May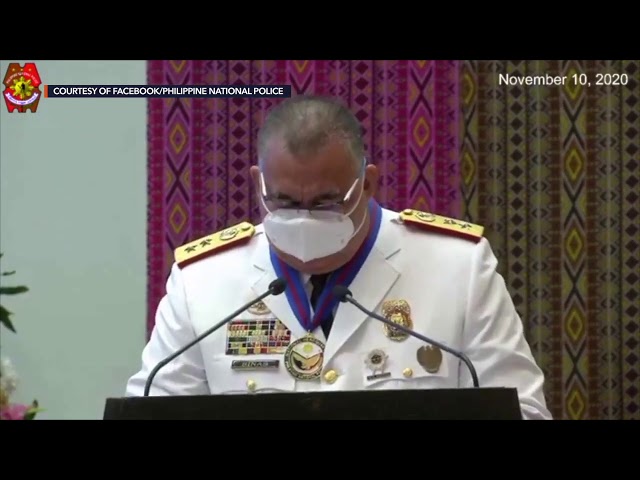 Major General Debold Sinas assumed the post of Philippine National Police (PNP) chief on Tuesday, November 10. In his inaugural speech, he said he only had one wish from the 200,000-strong police force.
"Simple lang po ang gusto ko bilang ama ng PNP (I only have one simple wish as the father of the PNP). We should walk the talk in the PNP," Sinas said before an audience of top security officials in Camp Crame.
Sinas emphasized that policemen caught committing illegal acts would be prosecuted without any special treatment.
He made special mention of policemen who are into illegal gambling, as the PNP continues with a campaign against it under President Rodrigo Duterte.
Sinas' call against hypocrisy came despite his own track record of being caught violating rules set by the Duterte government. (READ: Controversies trail Debold Sinas: Mañanita to unresolved killings)
When he was Metro Manila police chief, Sinas was caught in May breaking quarantine rules inside no less than their police headquarters of Camp Bagong Diwa in Taguig.
His subordinates surprised him with an early morning birthday party – now infamously called the "mañanita" scandal. Photos published by the Metro Manila police public information office showed Sinas and other cops violating physical distancing measures and the ban on mass gatherings.
The incident led to the PNP filing criminal and administrative complaints against Sinas and 18 other Metro Manila police personnel.
Despite the complaints still being unresolved, Sinas was appointed by Duterte to lead the police organization. – Rappler.com