Philhealth says vulnerable Filipinos will be most affected by the deficit if it is not fixed
The Department of Health (DOH) is seeing a P30-billion deficit for the funding of the Philippine Health Insurance Corporation (PhilHealth) in 2022 – a difference that might affect the most vulnerable Filipinos.
"P110 billion for 2022. That is the proposed budget, and the NEP (National Expenditure Program) reflects that [there is only] P80 billion. So there is a deficit of about P30 billion," DOH Secretary Francisco Duque III said in a House health panel hearing on Tuesday, August 24, on the implementation of the Universal Healthcare Act.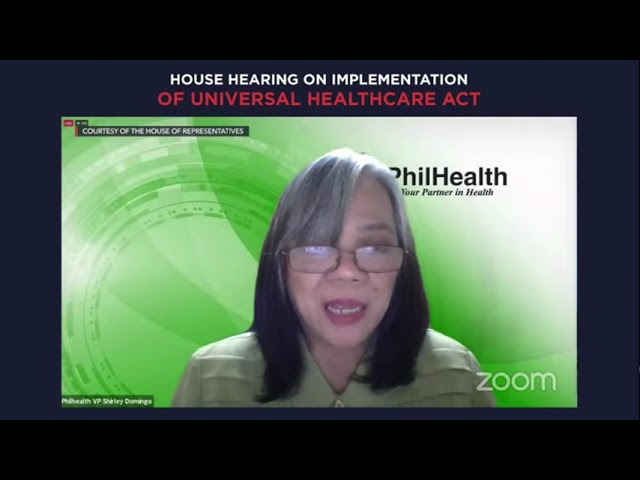 Duque was responding to the panel's chairperson, Quezon 4th District Representative Angelina "Helen" Tan, who asked if the government requested enough funds for the Philhealth coverage of all Filipinos come 2022.
Essentially, the DOH projected that Philhealth would need a P110-billion allotment for 2022, but the Department of Budget and Management (DBM) only requested P80 billion for it. (READ: Duterte gov't proposes P5.024-trillion budget for 2022)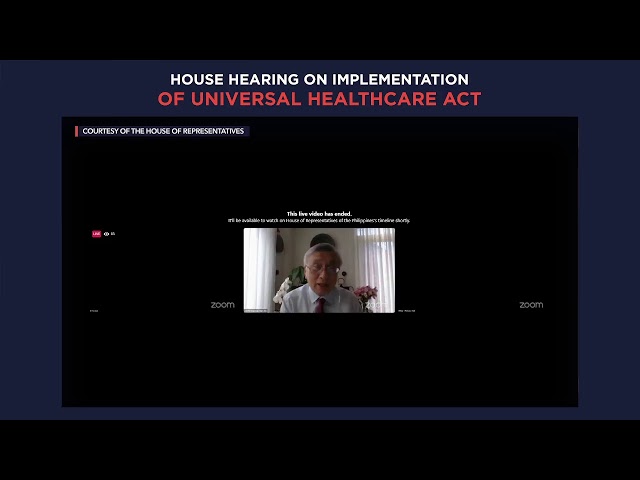 Who will be affected?
In a text message to Rappler, Philhealth acting vice president Lemuel Untalan said their agency requested the P110-billion allotment for indirect contributors.
Indirect contributors are Filipinos whose health insurance premiums are subsidized by the government. They include indigents, senior citizens, persons with disabilities, poor Filipinos, SK officials, national athletes and coaches, and PAMANA program beneficiaries.
They are different from direct contributors, who pay their Philhealth premiums themselves or through their employers.
Give and take in the Philhealth budget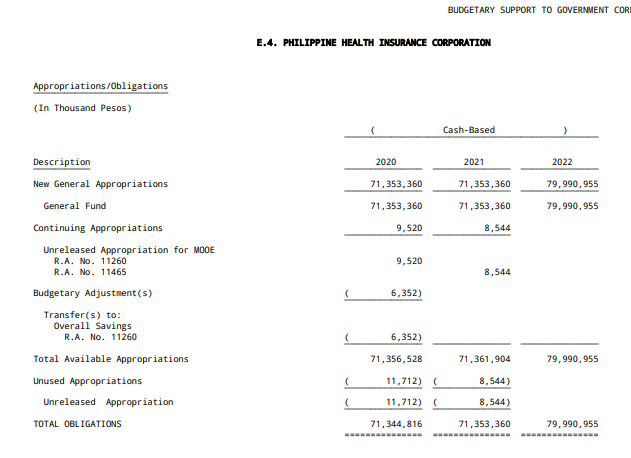 While its budget request was slashed, Philhealth can still request for more through the congressional hearings. Representative Tan, in fact, will be sponsoring the budget of the DOH and Philhealth, said they can try to increase the Philhealth budget after deliberations.
DOH and Philhealth wanted to request P110 billion in 2022. This is a proposed P39-billion jump from its allotted budget in 2021, amounting to a 55% increase.
Not discussed yet in the Health panel hearing is Philhealth's 2020 projection that it will collapse by 2022 if it is not given enough funds as it faces the pandemic. This projection was questioned at the Senate in 2020 by Senator Ralph Recto, saying that the health insurer had a P110 reserve fund to fend off bankruptcy. – Rappler.com