Justice Secretary Menardo Guevarra says violators should only be made to do community service, and admits RA 11332 is not 'very exact'
Justice Secretary Menardo Guevarra said on Monday, April 5, that he has recommended that those caught violating quarantine be subjected to community service only – and not arrest and detention, which had been the policy for the last year.
"I also recommended that in the enforcement, the stricter enforcement of the ordinances, that local government units (LGUs) consider the possibility of imposing na lamang (only) the penalty of community service for those who will continue to violate our ordinances rather than imprison, or rather than putting them in jail or fining them Eh kasi talaga ngang mahirap na ang buhay sa ECQ (because life is really hard under ECQ)," Guevarra said at a Malacañang press briefing on Monday, which he joined.
Guevarra said he has also relayed this to the Inter-Agency Task Force (IATF), of which he is a senior member, along with Interior Secretary Eduardo Año who is the administrative supervisor of the Philippine police. (Año is on sick leave and it's Undersecretary Bernardo Florece, a retired police general, who is officer in charge.)
Enhanced Community Quarantine (ECQ) over Metro Manila, Bulacan, Cavite, Laguna, and Rizal or what are collectively known as "NCR Plus" is extended until April 11.
According to Guevarra, Metropolitan Manila Development Authority (MMDA) chairman Benhur Abalos agreed and committed to also relay it to Metro Manila mayors. MMDA coordinates efforts among autonomous Metro Manila LGUs.
"The reaction of MMDA Chairman Abalos was loud and clear: He would immediately request all MMDA mayors/councils to review their existing ordinances on the enforcement of health protocols, and seriously consider imposing community service as an alternative penalty for violation of such ordinances," Guevarra told reporters.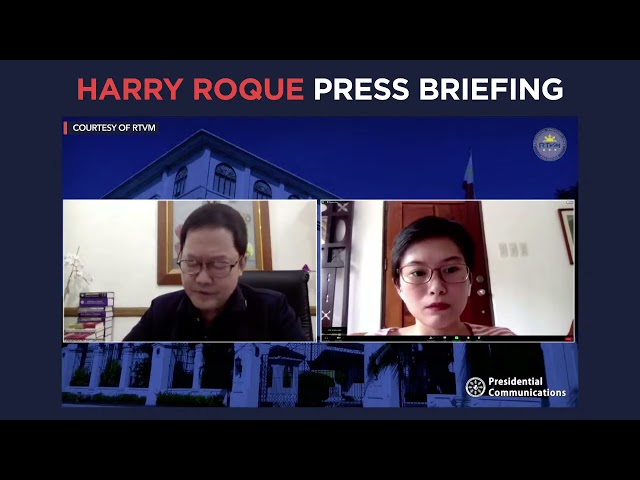 A year after thousands of arrests
This policy change comes only after a year of arrests and detentions, where policemen arrested hundreds daily for violating quarantine, their releases severely delayed because courts and prosecutorial dockets could not keep up.
It was Guevarra who said last year, also from Malacañang, that policemen could arrest quarantine violators without warrants on two grounds: Article 151 of the Revised Penal Code, which punishes disobedience to authority, or Republic Act 11332, or the Mandatory Reporting of Notifiable Diseases Act, which punishes "non-cooperation" in a public health crisis.
Over the past year, different courts and prosecutors have dismissed cases under RA 1132, which had been called "too broad and ambiguous" and leaves much to the discretion of a law enforcer.
One year later, Guevarra admitted that RA 11332 was not "a very exact" law.
"Medyo hindi siya shoot na shoot eh, hindi siya talagang very exact to the actual violation, kaya we are relying more on the ordinances issued by the local government units rather than a nationwide general statute like RA 11332," said Guevarra.
(It doesn't entirely fit into the basket, it's not really very exact to the actual violation, so we are relying more on the ordinances issued by the local government units rather than a nationwide general statute like RA 11332.)
National Union of Peoples' Lawyers (NUPL) president Edre Olalia said, "It is not only enraging but tragic, that hundreds of our citizens who do not have the same entitlements as those in, or close to, the corridors of power had to endure this manifest injustice through a patently erroneous reading and misapplication of a vague law."
"That it comes more than a year to have epiphany says a lot about the mess we are all in," said Olalia.
Guevarra repeated that quarantine breaches should be based on local ordinances, rather than general penal laws.
"I informed the IATF that the better legal basis for enforcing health protocols should be the local ordinances that are issued by the local government units because these are very direct to the point," said Guevarra.
Still, this policy change does not erase the application of RA 11332. For example, the residents of urban poor community of San Roque in Quezon City still stand trial for this law for waiting for food aid in 2020.
They were arrested in a violent dispersal and caught President Rodrigo Duterte's ire, who ranted against them in one of his midnight speeches in the same year. – Rappler.com