Philippine President Rodrigo Duterte issues a rare statement of condemnation against his ally Beijing
Facing other world leaders in Southeast Asia, Philippine President Rodrigo Duterte denounced China's recent water cannon attack on Filipino vessels en route to Ayungin Shoal in the West Philippine Sea.
Duterte issued a rare statement of condemnation against Beijing during the virtual Association of Southeast Asian Nations (ASEAN)-China Special Summit held on Monday, November 22. No less than Chinese President Xi Jinping was present during the summit.
"We abhor the recent event in the Ayungin Shoal and view with grave concern other similar developments," said Duterte, who is running for senator in the 2022 elections.
He said the Ayungin Shoal incident "does not speak well" of the partnership between the Philippines and China. Under Duterte, ties between the Philippines and China were seen to have entered a "golden age." 
The President's statement comes nearly a week after three Chinese coast guard vessels blocked and used water cannons on Philippine ships transporting food supplies to military personnel assigned at Ayungin Shoal. 
Foreign Secretary Teodoro Locsin Jr. said no one was hurt in the incident, but the resupply mission of the Philippine ships had to be aborted.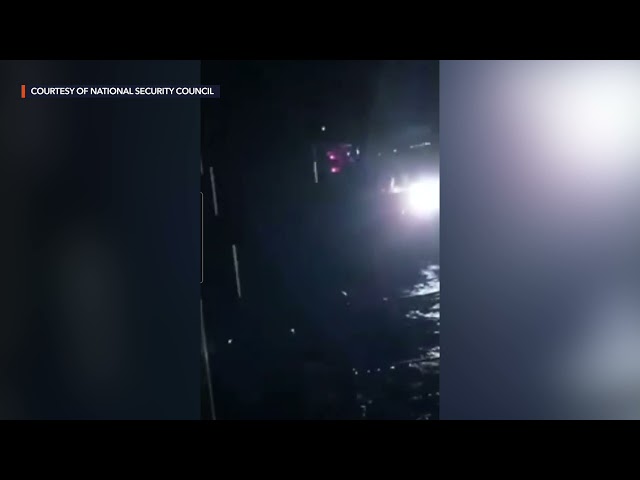 Duterte also raised on Monday the historic 2016 arbitral decision that upheld the Philippines' rights over the West Philippine Sea, a part of the South China Sea that belongs to Manila but Beijing is falsely claiming as its own.
"UNCLOS (United Nations Convention on the Law of the Sea) and the 2016 arbitral award provide legal clarity…pointing us to a just and fair solution to our disputes. We must utilize these legal tools to ensure that the South China Sea remains a sea of peace, stability, and prosperity," said Duterte. 
The President, however, has long been criticized for his defeatist position on China's presence in the West Philippine Sea. 
While Duterte has raised the Philippines' arbitral victory against China in other multilateral platforms like the ASEAN and the UN in the past, he has also repeatedly downplayed the ruling in most of his speeches in Manila.
He claims that insisting on the Philippines' legal triumph would only spark war with China.
But critics have said the Philippines can forge stronger alliances with other nations to put more pressure on China to leave the West Philippine Sea. – Rappler.com