This is AI generated summarization, which may have errors. For context, always refer to the full article.
Read here the opinions of 4 senators who voted in favor of Grace Poe, as well as the dissenting opinions of the 3 Supreme Court justices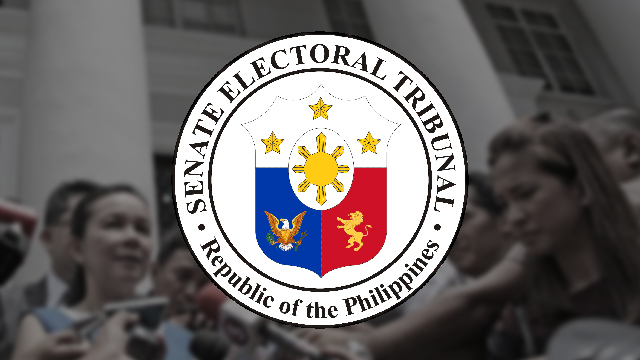 MANILA, Philippines – With a close 5-4 vote, the Senate Electoral Tribunal (SET) on Tuesday, November 17, dismissed the petition of losing senatorial candidate Rizalito David, who wanted to unseat Grace Poe as senator of the Philippines. 
Five of 6 senators in the tribunal voted in favor of Poe, while Senator Nancy Binay concurred with Supreme Court (SC) justices Antonio Carpio, Teresita Leonardo-De Castro, and Arturo Brion, who all voted to disqualify the senator. 
One of the members in the majority, Vicente "Tito" Sotto III, said they voted to dismiss the petition as a recognition of the rights of an adopted child. The decision also means the tribunal upholds Poe's status as a natural-born Filipino. 
The SET main decision as well as 7 separate opinions were released Saturday afternoon, November 21. Binay did not submit an opinion, while Cayetano's opinion is not yet available on the SET website. (READ: DOCUMENT: SET decision on disqualification case vs Grace Poe)
Below are the dissenting opinions of the 3 SC justices:
Senior Justice Antonio Carpio
Associate Justice Teresita Leonardo-De Castro
Associate Justice Arturo Brion
Meanwhile, the separate opinions of Aquino, Legarda, Sotto, and Villar are as follows:
Senator Paolo Benigno "Bam" Aquino
Senator Loren Legarda
Senator Vicente "Tito" Sotto
Senator Cynthia Villar
Tuesday's decision is not yet final. David's camp plans to file a motion for reconsideration on Monday, November 23, after which the tribunal will convene again to decide on the case with finality. 
But whatever the SET's final decision may be, this disqualification case is still expected to reach the SC.
The final verdict on this case – whether by the SET or the SC – will impact on a separate citizenship case against Poe at the Commission on Elections (Comelec).
It will also have a bearing on Poe's presidential bid for the 2016 elections. As early as now, the presidential poll front runner is already facing 4 disqualification cases before the Comelec, with 3 of the petitioners questioning Poe's natural-born status. – Rappler.com