This is AI generated summarization, which may have errors. For context, always refer to the full article.
(3rd UPDATE) Three days after releasing the vote in its landmark decision, the Supreme Court explains its ruling. It also says Grace Poe met the the 10-year residency requirement for presidential candidates.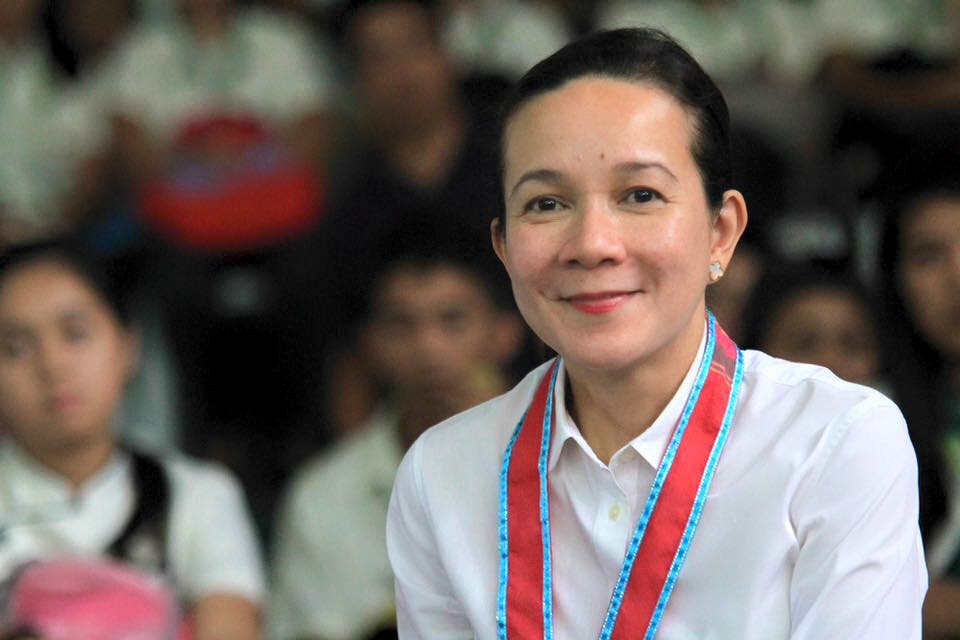 MANILA, Philippines (3rd UPDATE) – The Supreme Court (SC), the final arbiter on the disqualification case against Senator Grace Poe, has spoken: she is a natural-born Filipino and has met the 10-year residency requirement for presidential candidates. 
Three days after releasing the vote in its landmark decision, the High Court released on Friday evening, March 11, a 47-page decision detailing why it allowed Poe to run for the presidency. 
The decision, penned by Justice Jose Perez, said the Commission on Elections (Comelec) acted with grave abuse of discretion when it cancelled Poe's certificate of candidacy (COC) for president because of issues on her citizenship and residency.
"There is more than sufficient evidence that petitioner has Filipino parents and is therefore a natural-born Filipino," the SC said in its decision, insisting that the burden to prove otherwise is on her accusers. 
"Her admission that she is a foundling did not shift the burden to her because such status did not exclude the possibility that her parents were Filipinos, especially as in this case where there is a high possibility, if not certainty, that her parents are Filipinos," the court said.
The SC also cited the statistics mentioned by Solicitor General Florin Hilbay during the oral arguments, saying the numbers – which were not disputed by the Comelec – point to a very high possibility that petitioner's parents were Filipinos:
From 1965 to 1975, total number of foreigners born in the Philippines: 15,986; total number of Filipinos born in the country: 10,558,278. The statistical probability that any child born in the Philippines in that decade is natural born was 99.83%.

In 1960, there were 962,532 Filipinos and 4,734 foreigners in the province; 99.62% of the population were Filipinos.

In 1970, there were 1,162,669 Filipinos and 5,304 foreigners; 99.55% of the population were Filipinos.

For child producing Filipinos (ages 15-49), in 1960, there were 230,528 female Filipinos as against 730 female Foreigners, or 99.68%; there were 210,349 Filipino males and 886 male foreigners, or 99.58%. In 1970, there were 270,299 Filipino females versus 1,190 female foreigners, or 99.56%; there were 245,740 Filipino males as against 1.165 male foreigners, or 99.53%.
The SC said other circumstantial evidence point to a "Filipino nationality" of Poe's parents: 
Poe was abandoned in Jaro Cathedral in Iloilo City – a municipality where the population is overwhelmingly Filipino.
Poe has the typical Filipino features such as height, flat nasal bridge, straight black hair, almond-shaped eyes, and an oval face. 
"There is a disputable presumption that things have happened according to the ordinary course of nature and the ordinary habits of life," the SC noted. 
It added that taking all the evidence together would indicate "more than ample probability if not statistical certainty that petitioner's parents are Filipinos."
"That probability and the evidence on which it is based are admissible."
In his dissenting opinion, however, Senior Associate Justice Antonio Carpio pointed out it is "clear and undeniable" that no majority in the High Court holds Poe as a natural-born Filipino.
"With the ruling of the majority today, a presidential candidate who is deemed a natural-born Filipino citizen by less than a majority of this Court, deemed not a natural-born Filipino citizen by 5 Justices, and with no opinion from 3 Justices, can now run for President of the Philippines even after having been unanimously found by the Commission on Elections En Banc to be not a natural-born Filipino citizen."
Sought for comment, SC spokesperson Ted Te explained: "The majority ruling (9) is to grant the petition; they may differ on the reasoning as they often do."
On residency
The High Court also ruled that Poe is correct in claiming in her COC that she will have been a resident of the Philippines for 10 years and 11 months on the day before the 2016 elections.
The SC considered the "voluminous evidence" presented by Poe's camp that she had abandoned her United States domicile and relocated to the Philippines for good. These include:
Her arrival on May 24, 2005, and her return to the Philippines every time she travelled abroad

E-mail correspondence starting in March 2005 until September 2006 with a freight company to arrange for shipment of household items from the US to the Philippines

School records of her children showing enrollment in Philippine schools

Tax declarations

Other evidence, which taken together show proof that she had intended to change domicile from the US to the Philippines.
"The Comelec refused to consider that petitioner's domicile had been timely changed as of May 24, 2005…. It was grave abuse of discretion for the Comelec to treat the 2012 COC as a binding and conclusive admission against petitioner," the SC said.
For the High Court, Poe's declaration in her 2012 COC that she had been a resident for 6 years and 6 months is "an honest mistake."
"The Comelec, by its own admission, disregarded the evidence that petitioner actually and physically returned here on May 24, 2005 not because it was false, but only because Comelec took the position that domicile could be established only from petitioner's repatriation under RA 9225 in July 2006," the court said.
According to the SC, Poe did not attempt to hide the "erroneous statement" in her 2012 COC when she accomplished her COC for president in October 2015 since all her answers were on record and were established facts.
Comelec's authority to disqualify
The SC also discussed the authority of Comelec to disqualify candidates, saying the issue brought before the poll body was false material representation and not Poe's qualification.
"The Comelec cannot itself, in the same cancellation case [based on the ground of false material representation], decide the qualification or lack thereof of the candidate," the High Court said, citing the case of Fermin vs Comelec.
The SC said Comelec's Rules 23 and 25 "do not allow, are not authorizations, are not vestment of jurisdiction, for the Comelec to determine the qualifications of a candidate." 
"If a candidate cannot be disqualified without a prior finding that he or she is suffering from a disqualification 'provided by law or the Constitution', neither can the certificate of candidacy be cancelled or denied due course on grounds of false representations regarding his or her qualifications, without a prior authoritative finding that he or she is not qualified, such prior authority being the necessary measure by which the falsity of the representation can be found."
The SC cited 3 other reasons for voting in favor of Poe:
Domestic and international laws on foundlings – Under these laws, a foundling enjoys the presumption of being natural born. In addition, these laws do not permit discrimination against foundlings.


Poe's repatriation – Citing the case of Bengzon vs HRET, the SC said "repatriation results in the recovery of the original nationality."

There are only two types of citizens under the 1987 Constitution, the SC noted: natural-born and naturalized. "There is no third category for repatriated citizens."


Poe's reference to adoptive parents as birth parents – The SC said the Domestic Adoption Act of 1998 allows Poe to state that her adoptive parents are her birth parents, since that is what would be stated in her birth certificate.
The 9 justices who voted in favor of Poe included Chief Justice Maria Lourdes Sereno and newly-appointed Associate Justice Benjamin Caguioa, who only attended the last day of the oral arguments on February 16. 
The rest were Presbitero Velasco Jr, Diosdado Peralta, Lucas Bersamin, Jose Perez, Jose Mendoza, Marvic Leonen, and Francis Jardeleza.
Four of those in favor were appointees of President Benigno Aquino III: Sereno, Leonen, Jardeleza, and Caguioa.
The 6 justices who voted against Poe are Antonio Carpio, Teresita Leonardo-de Castro, Mariano del Castillo, Arturo Brion, Estela Perlas-Bernabe, and Bienvenido Reyes. 
Bernabe and Reyes are appointees of Aquino. Meanwhile, Carpio, Brion, and De Castro dissented in the Senate Electoral Tribunal decision, which declared Poe a natural-born Filipino in another disqualification case. 
Supreme Court En Banc – Grace Poe
– Rappler.com