The oldest political party is set to have all of its 3 senatorial candidates win. Its guiding principle in party building: work with the party in power
Coalition for 2013: Liberal Party-led administration
Membership: unknown number of card-carrying members
Senate: 5 of 23

House of Representatives: 28 of 285

Local Governments: 8 of 80 governors; 10 of 1,634 mayors
Chairman: Manuel "Manny" Bamba Villar Jr.

Secretary General: Alan Peter Cayetano

Founded: 1907

Presidential elections won: 1943, Jose P. Laurel; 1935, Manuel L. Quezon; 1944, Sergio Osmeña Sr; 1953, Ramon Magsaysay; 1957, Carlos P. Garcia; 1965, Ferdinand Marcos
MANILA, Philippines – Should the campaigns remain this calm and predictable, one party will have the distinction of having all its senatorial candidates win: the Nacionalista Party (NP).
As of April 20-22, when the latest pre-election survey was conducted by Pulse Asia, NP's re-electionist Alan Peter Cayetano, former Las Piñas Rep Cynthia Villar, and another re-electionist Antonio Trillanes IV was poised to take the any of the 3rd to 10th slots in the winning circle.
The confidence to win, it appears, was there from the beginning. At the start of the campaign, NP candidates decided to wear white in the Team PNoy ad and in succeeding activities instead of the trademark yellow of President Benigno Aquino III's Liberal Party (LP).
The 105-year-old party was asserting its independence and still being consistent with its guiding principle in party building: work with the party in power.
When NP's head, Senator Manuel "Manny" Villar Jr, conceded to Aquino in the 2010 presidential elections, he didn't spend much time mourning his loss.
Instead, Villar  mobilized his members in Congress to ensure they throw their support behind the administration's legislative agenda.
"Right after Senator Villar conceded, he told us, it may be better that we ally ourselves to help the presidency," said Cavite Rep Jesus Crispin "Boying" Remulla, an NP stalwart.
"That's the best way to do it," he added. "Besides, being in the opposition allied with [former President] Arroyo would be a curse, for practical political reasons."
This is the same strategy that has guided the NP in their partnership with the ruling LP since the 2010 elections – and one that will last through the 2013 midterm elections.
With the goal of protecting NP members who won – about 34 in the 2010 elections, according to Remulla – and making sure the party stays in tact, NP's decision to coalesce with the administration's party clearly has its advantages. (At least 3 congressmen who ran and won under NP immediately converted to LP when their terms started: Salvio Fortuno of Camarines Sur, Ma. Carmen Zamora of Compostela Valley, and Rogelio Espina of Biliran.)
Come 2013, the NP is hoping that the alliance will continue to help strengthen the party by putting or re-electing more of its members in power, as it weathers what it acknowledges is a challenging time for the party.
Strategic move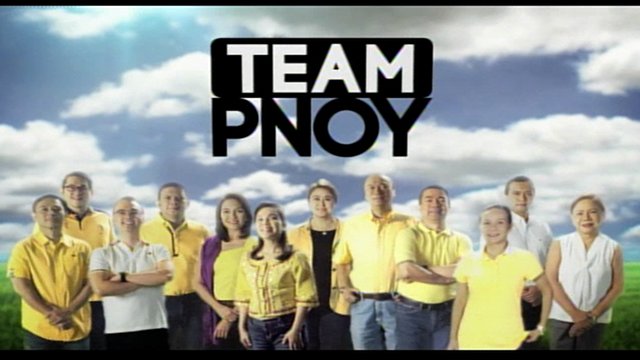 The oldest political party in the Philippines, which has been led by Villar since 2003, knows it has much to offer as an ally to the LP.
"We bring a lot of wisdom to the coalition, warm bodies," said Remulla. "We add votes to the measures of the President, his legislative agenda."
With about 30 NP members in the House, the party can certainly bring in some clout in terms of ensuring the administration has support in Congress for its priority bills. The LP stands to benefit from NP's 5-person representation in the Senate, especially with Aquino entering the second phase of his term.
But sticking with the LP also gives NP the power to take care of its own members – a must, especially after its members elected in 2010 started to migrate to LP one by one. Keeping members has proven to be a challenge, and in this aspect, Remulla acknowledges the benefit of sticking with the coalition.
"We have to take care of our people so they can get committee positions, whatever the party is entitled to, and at the same time keep us together," he said.
"It's easy for them to dangle a lot of chairmanships to other parties so they will transfer, so it's better to stay with the coalition – at least we can be of help."
Remulla says NP members have since gotten good positions, which have allowed them to be productive in the House.
But he insists that the coalition was not difficult to form, since at the core of it, the NP shares common beliefs with the ruling party that they found no trouble supporting.
"No one can fault us for doing the right thing. Who can argue against the fight against corruption?" he said.
Local challenge
Aside from national politics, the party has also focused on strengthening its local base since 2010.
The NP boasts of strong sway and influence in many areas in Mindanao including the Zamboanga Peninsula and Davao del Sur, as well as other provinces across the country, like Ilocos Norte and Cavite.
Because of NP's coalition at the national level with LP, the NP can be sure that in areas where there is no conflict between the two party's candidates, they will be able to enjoy each other's help in regards to finances, resources, and support.
But in areas where parties look to field their own candidates – areas known as free zones – the NP is guided by practicality when looking at who to keep and who to let go.
"Would you enter into a free zone agreement knowing your people will be defeated? Opponents are tougher, that way we really have no choice but to help in free zones," Remulla said.
The Remullas' Cavite is one such free zone. There are at least 5 more such provinces: Ilocos Sur, Zamboanga del Norte, Zamboanga Sibugay, Misamis Oriental, and Dinagat Islands.
With Villar having revived the NP single-handedly by pumping money into the ailing party especially during his presidential bid, Remulla admits that they have the resources and are willing to dish them out to help their candidates – especially in provinces that have successfully delivered for NP and its allies in the past.
Not a weakness
It has been a while since the NP had been the ruling party. With President Ferdinand Marcos having been the last NP candidate elected to the position in 1965, it is no secret that the formerly powerful and dominant party has seen better days.
"It's definitely challenging. We're not the one in power. You have to be able to find ways to keep people from leaving and looking for greener pastures, and sometimes you cannot even stop them," Remulla said.
But Remulla also declined to call the party's decision to coalesce with LP a sign of weakness. Remulla defended NP's coalition with the LP, saying their conscience is clear as they continue to stand for issues important to the party.
"Why not [coalesce]? When you talk about the idea, and the idea is correct, why are you against a good idea? Would you fight a fight just for the sake of fighting? " he said.
Instead, Remulla expressed confidence that the NP would regain its power in the future, even suggesting that the LP and the Nationalist People's Coalition (NPC) – a party formed by breaking away from NP – would reunite with NP again.
"When Danding (Eduardo Cojuangco Jr) lets go of NPC, its members are expected to choose where to go. It's only a matter of time when [we hope] people will get together again. History is always important to politics in the future," he said. "We keep the faith that we will be able to survive the challenging times." – Rappler.com
Read Rappler's profiles of other political parties:
Pwersa ng Masang Pilipino: Coming full circle
Lakas-CMD: Relevant for how long?
PDP-Laban's target: Ruling party by 2016
NPC: Formidable, reliable bloc
Liberal Party: Sustaining a rebirth