The survey may not have captured possible impact of Team PNoy ad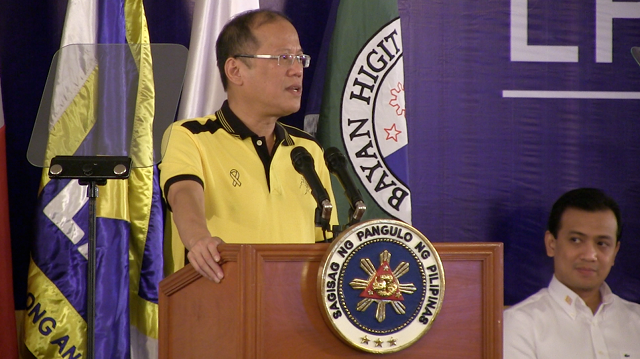 MANILA, Philippines – Another survey has come out, but none of the flagbearers of President Benigno Aquino III's political party – the Liberal Party (LP) – made it to the Magic 12.
But they are not far behind. The newly released Pulse Asia survey shows the 3 LP candidates hovering between 13th to 17th spots. Presidential cousin Paolo Benigno Aquino ranked 13th to 15th with 31.4% respondents saying they would vote for him. With 31.4%, Aquino is a few percentage points behind 12th placer opposition re-electionist senatorial bet Senator Gringo Honasan, who got a rating of 36.8%
Returning senators Jamby Madrigal (26.8%) and Ramon "Jun" Magsaysay Jr (23.8%) ranked 14th to 17th and 16th to 17th, respectively.
The Magic 12 is composed of 7 senatorial bets from Team PNoy, a mix of nominees from the administration's coalition partners. They include survey leaders Loren Legarda and Sen Francis "Chiz" Escudero. Although the two candidates were adopted by the United Nationalist Alliance (UNA), they have earlier committed to President Aquino that they will only join the administration's campaign sorties.
Legarda belongs to the Nationalist People's Coalition (NPC). Escudero, who bolted NPC in 2010, is now an independent. According to reports, Escudero is on good terms again with the NPC leadership.
Aside from the two, the other Team PNoy bets who made it to the Magic 12 are:
The 3 candidates from the Nacionalista Party — Sen Alan Peter Cayetano, Sen Antonio Trillanes IV, and former Las Piñas Rep Cynthia Villar; 
Sen Aquilino "Koko" Pimentel III of PDP-Laban;
Aurora Rep Edgardo "Sonny" Angara of Laban ng Demokratikong Pilipino.
From UNA of Vice President Jejomar Binay, 5 made it to the Magic 12. They are vice-presidential daughter Nancy Binay, San Juan Rep JV Ejercito, Cagayan Rep Jack Enrile, former Senator Juan Miguel Zubiri, and Senator Gringo Honasan.
No impact from ad yet?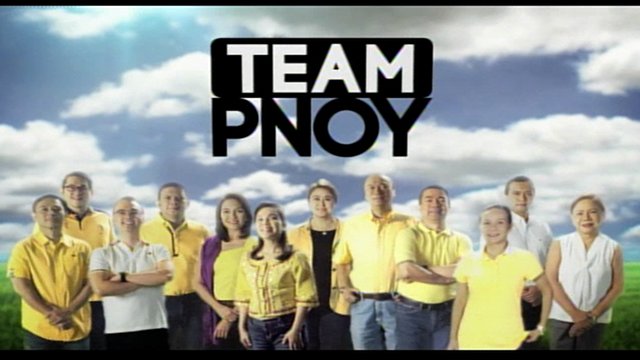 The survey may not have captured yet if the slate ad of Team PNoy had an impact on voters' preferences. The Team PNoy ad started airing on January 28. The survey was conducted from January 19-30.
UNA's slate, on the other hand, started airing first week of January.
While the UNA slate was simply meant to introduce the UNA candidates and their advocacies, the Team PNoy ad had a different strategy. Meant to capitalize on the President's popularity, Aquino himself voiced the slate ad to introduce the candidates, hoping that the endorsement would sway Filipino voters to vote for his anointed candidates. (READ: Can Aquino sell his candidates?)
UNA senatorial bet JV Ejercito lamented what he sees as negative campaigning in the Team PNoy ad. (READ: JV Ejercito to Team PNoy: Why the 'impostor' tag?)
"Sa Daang Matuwid, marami ang gustong sumali. Pero meron ding nagpapanggap lamang," the President begins to say in the ad. He introduces his candidates one by one and continues to say: "Sila ang Team PNoy. Mga tunay na tuwid sa Daang Matuwid."

It doesn't end there. An unknown voice ends the ad to say: "Sa Daang Matuwid, mag-ingat sa hindi tunay."
The allusion to the UNA slate is subtle. UNA describes itself as "constructive opposition," saying its candidates and officials support the President. "Sad to say the other party had to resort to mudslinging and name calling – calling us impostors. I was not expecting this," Ejercito told Rappler.
The official campaign period starts next week, February 12. – Rappler.com