But Team PNoy keeps 9-3 lead in the Pulse Asia survey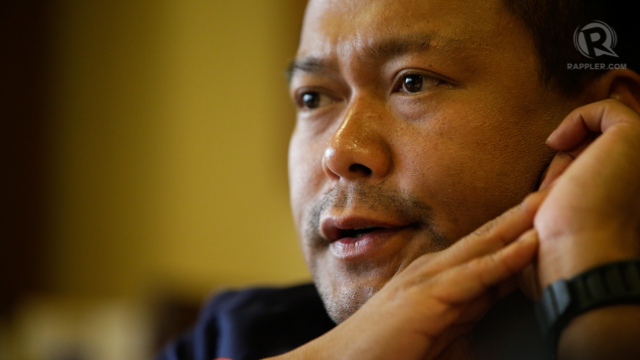 MANILA, Philippines – Administration ticket Team PNoy kept its 9-3 lead against rival United Nationalist Alliance (UNA) in the latest Pulse Asia survey conducted March 16-20.
It's not clear if the biggest story during the survey period — the Sabah standoff — had any impact on the senatorial race. But there are no gainers in this survey. Slight improvements are statistically insignificant or below the survey's two-percent margin of error. 
Re-electionist senators Loren Legarda, Francis "Chiz" Escudero, and Alan Cayetano continue to lead the pack — enjoying a good 6 to 13 points ahead of 4th placer Grace Poe. They all belong to Team PNoy.
Following Poe in the Magic 12 are Sen Koko Pimentel (Team PNoy), former Las Piñas Rep Cynthia Villar (Team PNoy), Vice President Jejomar Binay's daughter Nancy Binay (UNA), presidential cousin Bam Aquino (Team PNoy), San Juan Rep JV Ejercito (UNA), Sen Sonny Trillanes  (Team PNoy), Sen Gringo Honasan (UNA), and Aurora Rep Sonny Angara (Team PNoy). 
It's a tight race between Poe and the rest of the candidates below Top 3. Poe and 10th placer Trillanes have a small difference of less than 5 percentage points. Poe and Angara have a difference of less than 7 points.
Unlike in previous surveys where candidates enjoyed or suffered double-digit jumps or slides, there were no big movements in the latest survey.
JV, Bam, Jack biggest losers
Considered the biggest loser is Ejercito, who lost 5.2 percentage points from his numbers in the February survey. From 43.8 then, he dropped to 38.6 points in the March survey.
(Read: The 4th Estrada gears up for the Senate)
Last survey's biggest winner, presidential cousin Bam Aquino, is the second biggest loser. In the February survey, 43.2% of respondents said they will vote for him. Getting 11.8% improvement in his numbers, Aquino was the biggest winner in that February survey. He failed to maintain his numbers, however. In the March survey, these went down to 38.6 %. 
(Read: Bam Aquino: What can a 6th Aquino bring to the Senate)
The 3rd biggest loser is Enrile, who lost 4.2 points. Other candidates who suffered statistically significant losses are topnotchers Cayetano (4.1 points), Escudero (3.4 points), Villar (3.2 points), and Binay (2.9 points).
The survey conducted betwen March 16 and March 20 didn't capture the full impact of the controversy over Escudero's  relationship with actress Heart Evangelista. Evangelista's parents held a press conference on March 19 and the controversy erupted March 20.  
Last survey's other big winner Grace Poe maintained her numbers — 42.1 both in February and March.
Hanging below Magic 12 – but statistically within striking distance – are UNA candidates former Sen Migz Zubiri, Cagayan Rep Jack Enrile, and former Sen Dick Gordon. Statistically, they are hovering between Rank 11 and Rank 17.
The remaining 3 Team PNoy candidates who didn't make it to the Magic 12 are former Sen Ramon Magsaysay Jr, former Sen Jamby Madrigal, and former Akbayan party list Rep Risa Hontiveros. Statistically, they are hovering between rank 13 and rank 18. – Rappler.com