The Comelec faces the challenge of registering the biometrics data of 4.3 million voters by October 31, 2015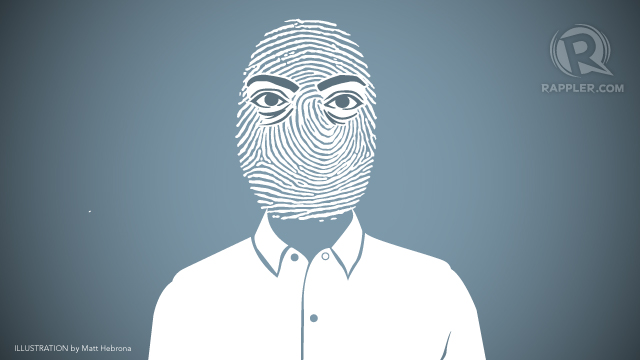 MANILA, Philippines – With around 4 months left for voters' registration, the Commission on Elections (Comelec) reminded voters especially in and around Metro Manila to register and validate their biometrics data for the May 2016 national elections.
In a briefing at the Rappler office on Wednesday, June 10, Comelec spokesperson James Jimenez revealed a list of provinces and cities that still have over 100,000 voters without biometrics. Most of these areas are in the National Capital Region (NCR), Region III (Central Luzon), and Region IV-A (Calabarzon).
The Comelec faces the challenge of registering the biometrics data of 4.3 million voters by October 31, 2015. According to Republic Act 10367, voters who fail to validate their biometrics data – digital fingerprints, photographs, and signatures – will not be able to vote in 2016. (READ: Holiday sought for 4.3M voters without biometrics)
This figure has gone down from 9.6 million, which was logged when the registration drive began in May 2014.
Jimenez said that one of the things the Comelec did was to serve letters of notice to these voters to remind them of the need to validate their biometrics data. He then noted that this method has been effective in provinces.
"In the provinces, it worked. They would really go to the Comelec offices, they would call, they would schedule their biometrics validation," Jimenez said.
He attributed this to communities being more closely-knit there. "Election officers in provinces actually know the people in their barangays. Not so here in Manila. We don't live [within] our barangays anymore; we just sleep there," observed Jimenez.
He also said that in urban centers, sending notices through mail was "not as efficient or effective at reaching people as it is in the provinces."
---
The "100 Thousand Club"
Provinces and cities with 100,000 or more voters without biometrics (as of April 20, 2015)
NCR, 2nd district (Mandaluyong, Marikina, Pasig, Quezon City, San Juan) – 180,175
Davao City – 179,914
Cavite – 152,109
Cebu – 147,077
Quezon – 146,162
Camarines Sur – 137,362
Pangasinan – 132,271
Rizal – 129,500
Pampanga – 127,854
Nueva Ecija – 123,587
Negros Oriental – 118,797
Batangas – 117,061
Isabela – 108,001
NCR, 4th district (Las Piñas, Makati, Muntinlupa, Parañaque, Pasay, Pateros, Taguig) – 107,325
Quick, simple process

Under its "No Bio, No Boto" campaign, the Comelec stresses the necessity and simplicity of the biometrics validation process.
"It's not as time-consuming as registration or reactivation. All you need to do is go to the Comelec offices, where election officers will look up your name in the national list of registered voters."
"If you're there but you don't have biometrics data, you'll go straight into biometrics capture, and then you're done," Jimenez explained.
To step up its campaign, the Comelec plans to purchase more voter registration machines, air public service announcements, and schedule satellite registration/validation services.
Meanwhile, Jimenez said that of the 4.3 million without biometrics data, some were "ghost" or "flying" voters of elections past. Their duplicate records will not work anymore, as each Filipino voter will only have one set of biometrics data.
Also among the voters without biometrics are those who cannot be contacted and have since ceased responding to the Comelec's notices, those who have been convicted by final judgment, and those who have died.
Taking all of these into account, as well as voter turnout in previous elections, Jimenez gave a "realistic estimate" of around 2 million unvalidated voters who will likely register their biometrics data so they can vote on election day.
Engaged, invested voters
The matter of improving voter turnout was also discussed during the briefing. Jimenez cited the case of overseas Filipino voters, who number over one million but recorded a very low turnout in the 2013 midterm polls.
While programs such as the iRehistro website – which allows applicants to fill out forms online and schedule appointments for biometrics capture – aim to increase awareness and step up the registration drive, Jimenez said that ultimately, voting is "actually about engagement."
"If you pay attention to the voting patterns, you'll realize that the problem is not so much about how difficult it is to actually vote or register. They're just not engaged [or invested]," he said. "People who are engaged will vote, that's the bottomline. People who know about the candidates will vote."
Voters' registration and biometrics validation for the 2016 elections are ongoing in local Comelec offices, which are open 8 am to 5 pm from Sunday to Friday in NCR and highly-urbanized cities, and from Monday to Friday for the rest of the country.
Voters may also register in satellite registration events scheduled by the Comelec, or through iRehistro.com. – Michael Bueza and Frances Sayson/Rappler.com