'It's not a mockery of the elections law if the political parties use every available legal option, or time, for them to finally decide the candidates to field,' says Melvin Matibag of the PDP-Laban Cusi wing
The Cusi-led wing of the ruling PDP-Laban defended the option to substitute candidates on Thursday, October 14, saying it's a "political strategy" allowed by the law.
"If the real intent of the Omnibus Election Code envisioned only those who will die along the way or be disqualified, then why didn't the lawmakers just state so? It's that simple. If the law is clear, there should be no room for interpretation," said Melvin Matibag, a lawyer who is the secretary general of the PDP-Laban group led by energy chief Alfonso Cusi. 
Matibag released the statement following calls from legislators to tweak the law that allows for substitutions.
"It's not a mockery of the elections law if the political parties use every available legal option, or time, for them to finally decide the candidates to field," he added.
The Omnibus Election Code of 1985 allows parties to substitute a candidate if its original bet "dies, withdraws, or is disqualified for any cause."
Based on Comelec Resolution No. 10717 that was released on August 18, substitution due to withdrawal is allowed until November 15. Substitution due to disqualification or death is permitted until midday of election day, as long as the substitute has the same surname as the original candidate.
Matibag said that parties are "entitled to employ its own political strategies," including the legal substitution of candidates for elections.
He also compared the "political strategy" of substitution to presidential aspirant Vice President Leni Robredo's decision to run as an independent and to switch campaign colors.
"Just like the Liberal Party chairperson choosing to run as an independent candidate and changing her color from yellow to pink. In short, anyone in the political game may employ a strategy as long as it is within the bounds of the rules," he said.  
The Cusi faction, which is also backed by President Rodrigo Duterte, is fielding senators Ronald dela Rosa and Bong Go as its presidential and vice-presidential bets. Dela Rosa and Go are long-time friends and allies of Duterte – the former was national police chief and former Davao City police chief while the latter has been Duterte's aide since his time as Davao mayor.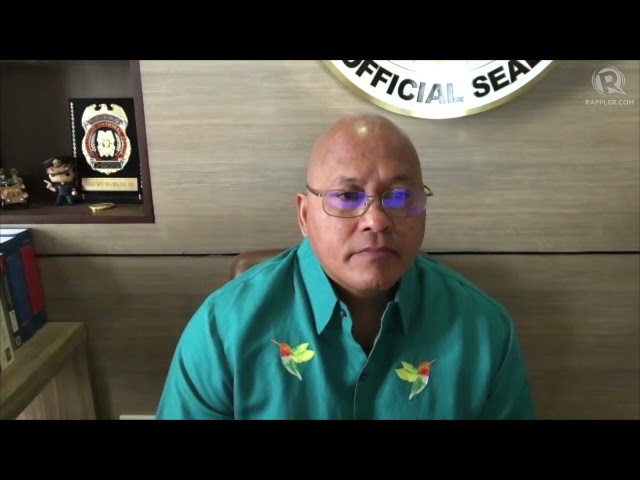 The party had originally nominated Go as it standard-bearer and Duterte himself as its vice presidential bet. But in a surprise move, Go instead filed his candidacy for vice president while Duterte announced his "retirement."
Observers and rivals – including the other PDP-Laban faction led by Senator Koko Pimentel – have long cast doubt over the seriousness of a Go-Duterte ticket in 2022, saying the party had "real" bets in mind, who'd either file or come in as substitutes at the last minute. Duterte himself was a substitute candidate in 2016, coming in only to substitute original PDP-Laban candidate Martin Diño.
Duterte's allies and the Cusi faction themselves had been floating the name of Davao mayor Sara Duterte, the president's daughter. But Sara herself has insisted, repeatedly, that she does not want to run for president. The day the older Duterte announced his "retirement" plans, Sara filed her candidacy as mayor of Davao City.
Dela Rosa has insisted that he's serious about gunning for the country's highest elected post, while saying he's still willing for slide down for Sara Duterte.
Another party, Lakas-CMD, earlier admitted – then recanted – to fielding "placeholder" candidates should Sara Duterte or Ferdinand Marcos Jr., the son of the late dictator, want to come in as a party candidate. The younger Marcos is running for president under the three-year-old Partido Federal ng Pilipinas (PFP). – Rappler.com