'He is considering it,' says Presidential Spokesperson Harry Roque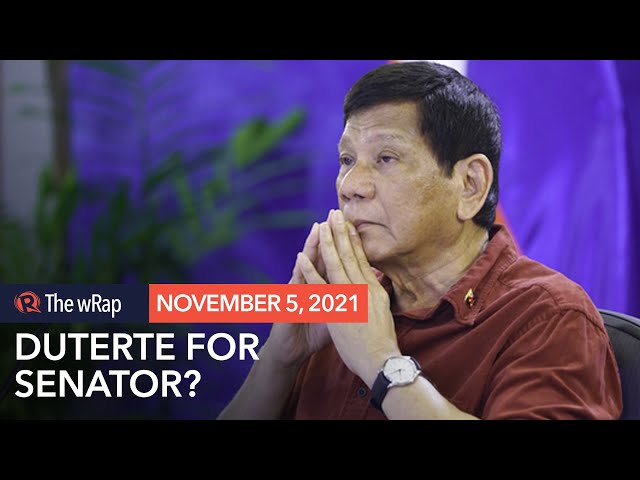 A month after President Rodrigo Duterte announced his retirement from politics, Malacañang confirmed on Friday, November 5, that he is now considering to run for senator.
"As far as I know, there is no final decision yet, but as Senator Bong Go said, he is considering it," said Presidential Spokesperson Harry Roque in a mix of English and Filipino.
Roque, in a media briefing on Friday, was responding to a question about whether Duterte would heed his party allies who want him in the Senate.
Duterte initially accepted PDP-Laban's nomination to run as the party's vice president, but in a surprise move, Go filed his certificate of candidacy as the party's vice presidential bet on October 2.
That day, the President said he was retiring from politics following lukewarm support from the public about his possible run in a Social Weather Stations survey. In the survey, 6 in 10 Filipinos believed that Duterte's contemplated vice presidential run is unconstitutional.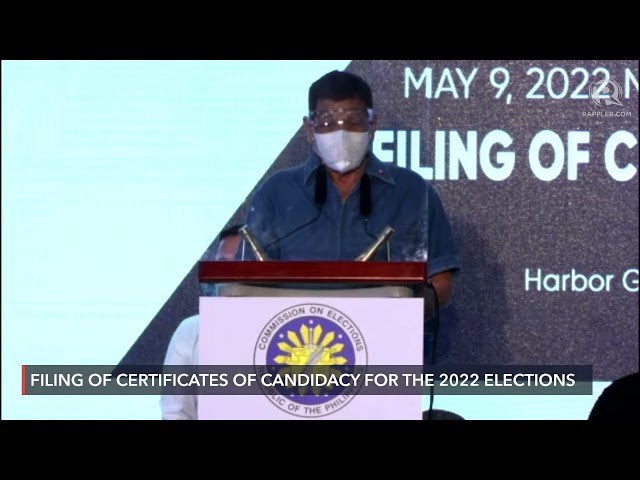 But senatorial candidates in the PDP-Laban wing led by Energy Secretary Alfonso Cusi are willing to give way for Duterte should he decide to run, Cusi earlier confirmed to ABS-CBN's TeleRadyo.
This is not the first time Duterte said he would retire. In 2015, then-Davao City mayor Duterte said he "will retire from public life for good." He ran for president the following year, in May 2016.
Duterte earlier endorsed several senatorial bets, but ruling PDP-Laban has yet to announce its final slate.
The last day for parties to come up with substitute candidates is on Monday, November 15. – with a report from Bea Cupin/Rappler.com