Isko Moreno says he will continue President Duterte's war on drugs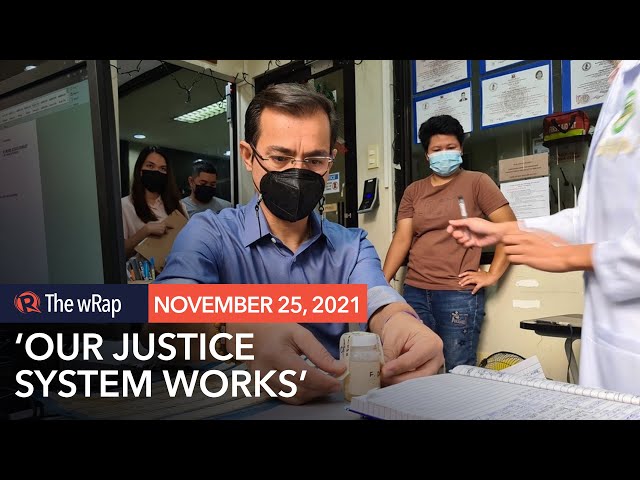 Presidential aspirant and Manila Mayor Isko Moreno said he believes the Philippine justice system is working when asked for his thoughts on the International Criminal Court's (ICC) decision to pause its drug war probe after a deferral request from the Duterte administration.
"We have existing, effective, at gumaganang (working) justice system," he said on Thursday, November 25, in an interview in Quezon City.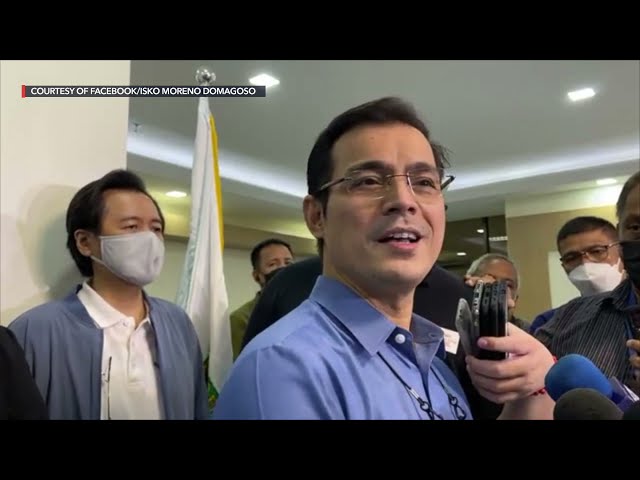 Still talking about the ICC, Moreno said, "We will cooperate in whatever capacity we can do but hindi para isuko ang kapakanan natin bilang bansa (not to give up our welfare as a country)."
Moreno did not distinguish between the general Philippine justice system and the justice afforded to families and victims of President Rodrigo Duterte's controversial campaign against illegal drugs.
The ICC on Wednesday, November 24, asked the Duterte government to submit proof that there is a genuine local investigation into drug war abuses. While the government claims the justice system is working for drug war victims, human rights groups and victims themselves say intimidation, fear of reprisal, and lack of transparency on the part of law enforcers have been major obstacles in their quest for accountability.
The ICC pre-trial chamber itself said last September that materials they examined indicated the Philippine government has "failed to take meaningful steps to investigate or prosecute the killings."
"It appears that only few cases have proceeded to trial and that only the case of the murder of Kian delos Santos has proceeded to judgment," it added.
By saying the justice system works without making any distinction for drug war victims, Moreno appears to be backing the Duterte government's claims.
Isko to continue Duterte drug war
Moreno also explicitly stated on Thursday that he would continue Duterte's controversial drugs campaign.
"May awa ang Diyos, sa tulong ninyo, itutuloy natin 'yung war on drugs. We will go after those syndicates, drug lords," he said, after showing media a negative drug test result.
(With God's mercy, and with your help, we will continue the war on drugs.)
But he repeated earlier assurances that his anti-drugs campaign would not allow any abuses or extrajudicial killings.
"As I promised you, under the rule of law, and rights will be protected," he told Rappler.
Moreno's new remarks come after Duterte publicly attacked presidential aspirant Ferdinand "Bongbong" Marcos Jr., a move seen by analysts to benefit Moreno and Senator Manny Pacquiao.
Analysts said that, for Moreno to attract more Duterte supporters, a clear strategy would be to make more pro-Duterte statements. Moreno has already been saying he would continue the Duterte administration's Build, Build, Build programs that are "beneficial" to Filipinos.
ICC should be for Filipinos' benefit
It was also the first time Moreno said he would only allow the Philippines to rejoin the ICC if the move would be beneficial for Filipinos and, specifically, if the ICC would help the country in its maritime conflict with China.
"If umatras sila ngayon (If they withdrew), it is not up [to] me to say if they are right or wrong, basta sa atin lahat sila welcome (but for us, they are all welcome)," said Moreno, referring to Duterte's decision to withdraw the Philippines from the ICC.
"Pero ang tanong ko, ano naman para sa aming mga Pilipino? Anong kapakinabangan ng aming bansa?" said the Manila mayor.
(But my question is, what's in it for us Filipinos? How does our country benefit?)
Back in July, Vice President Leni Robredo made similar remarks when asked on ANC about rejoining the ICC if she were to be Philippine president.
"So pag-aralan bakit ba tayo (We will study why) – in the first place, would that be advantageous to the country moving forward?" she had said.
One way Moreno thinks the ICC could help the Philippines is if it backs our rights over the West Philippine Sea against the incursions of China.
"Ngayon, ako naman ang maniningil. Naniningil ang Pilipinas: Bakit hindi ninyo ipatupad ang Hague ruling sa West Philippine Sea? Bakit wala tayong kakamping bansa na nagsasalita na signatory din naman doon?" said Moreno.
(Now, I will be the one demanding. The Philippines is asking: Why don't you implement the Hague ruling in the West Philippine Sea? Why don't we have ally countries speaking out when they are also signatories there?)
Moreno did not expound on ways he thought the ICC could help assert the Hague ruling.
In 2019, former Philippine foreign secretary Albert del Rosario and former ombudsman Conchita Carpio Morales filed a complaint against Chinese President Xi Jinping with the ICC for crimes against humanity over environmental damage in the South China Sea.
Months later, however, the ICC chief prosecutor at the time junked the case, citing lack of jurisdiction. – Rappler.com