Moreno's party backs him up, saying Aksyon Demokratiko will not be used for President Duterte's schemes
Manila mayor and presidential aspirant Isko Moreno pushed back against claims that he is a "closet" or "secret" candidate of President Rodrigo Duterte.
Such allegations spread even more after his surprising outburst against Vice President Leni Robredo last October 8.
"No, I am not a candidate of President Duterte," said Moreno on Wednesday, October 14, during a Kapihan sa Manila Bay press conference.
"I am Aksyon candidate under the Aksyon party. I am not a candidate of them (Dutertes) because I disagree with them. Remember that? I agree only with Duterte kapag kapakanibangan ng tao (only on things that benefit the people)," continued Moreno.
He recalled how he was also criticized by the Duterte government, even the President himself, after he questioned face shield requirements, called on the administration to buy more COVID-19 medicines, and twitted Presidential Spokesman Harry Roque for being "out of touch" with the sufferings of Filipinos during the pandemic.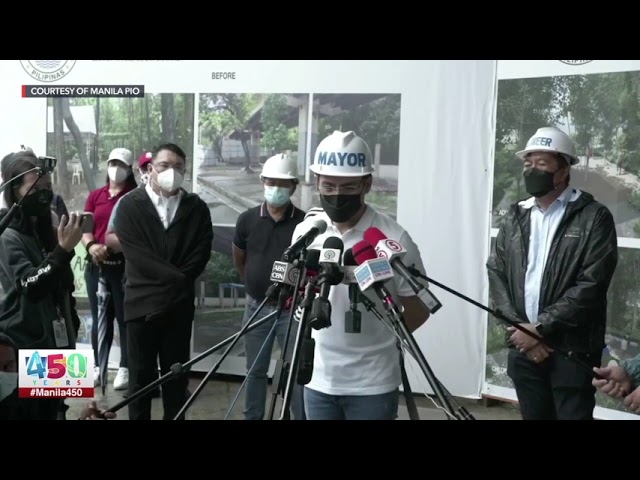 Asked if he ever engaged in talks with presidential daughter Davao City Mayor Sara Duterte about 2022 plans, Moreno said he has never met her personally.
"I have never seen her, talked to her," said the Manila mayor, who added that he tried to send Sara a message to wish her well as she fights a COVID-19 infection.
Moreno had his bout with COVID-19 back in August.
'Hindi kami magpapagamit'
Moreno's political party, Aksyon Demokratiko, backed him up.
Party chairman Ernest Ramel, in a Rappler Talk Newsmaker interview, said Duterte has no control over their party which was founded in 1998 by the late senator and educator Raul Roco.
"'Yan po ay malaking kasinungalingan. Kami po sa Aksyon Demokratiko ay hindi papayag na magpagamit sa ganyang klaseng mga moves, any moves or schemes of the Duterte administration," said Ramel.
(That's a big lie. We at Aksyon Demokratiko will not allow ourselves to be used in those kinds of moves or schemes of the Duterte administration.)
He said allegations that Moreno is a mere puppet of Duterte have not been substantiated and mostly cite Lito Banayo's role as the Manila mayor's campaign manager.
Banayo was a key member of Duterte's 2016 presidential campaign. However, he had also been a part of the campaign teams of five other presidential candidates, including the late president Benigno Aquino III.
"Just because of that, naging Duterte Lite na, naging Duterte secret candidate na (he is now Duterte Lite, now a Duterte secret candidate)? Come on, that argument, that kind of propaganda is neither here nor there," said Ramel.
Ramel pointed out that many Aksyon members have been associated with the Liberal Party and opposition in the past.
The party even endorsed Otso Diretso candidates in the 2019 elections.
Ramel, according to this 2014 Malacañang directory, was assistant secretary during the Aquino administration, under the Office of the Political Adviser. Leon Flores III, Aksyon's secretary-general, was National Youth Commission chairman during the Aquino administration.
Banayo himself was also an Aquino appointee, serving as National Food Authority administrator from 2010 to 2012. Under Duterte, he was given the post of Manila Economic and Cultural Office board director. He resigned in May to run Moreno's campaign.
Where does Moreno stand?
Moreno, however, only joined the party last August, just two months before he filed his candidacy for president. After serving multiple terms as Manila vice mayor and then losing his 2016 senatorial bid, he joined the Duterte administration, first as CEO of the North Luzon Railways Corporation and then as social welfare undersecretary.
While critical of Duterte's pandemic response, Moreno has given measured responses when asked about highly divisive issues like Senator Leila de Lima's detention, the Marcos dictatorship, and Duterte's war on drugs.
His stances are considered by some as fence-sitting and fueled speculations he would be friendly to Duterte if he were to win as president. But analysts also say Moreno might just be trying to be strategic, knowing Duterte remains popular based on surveys. (READ: Duterte Lite: Is fence-sitting sin or strategy in 2022 elections?)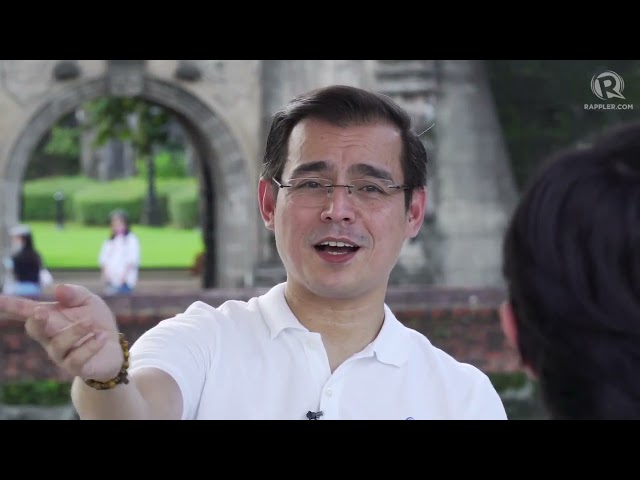 In a previous interview with Rappler, political science professor Carmel Abao said she doesn't think Moreno is just Duterte's puppet.
"I think all politicians are rationale beings. They will not throw everything just for some other politician. They will not throw their reputation, their political future, especially Isko who is very young," she had told Rappler. – Rappler.com