Some 1Sambayan convenors are against the anti-terror law, which Panfilo Lacson had championed in the Senate
Though still unsure about his 2022 presidential bid, Senator Panfilo Lacson has already decided not to run in the opposition ticket of the 1Sambayan coalition.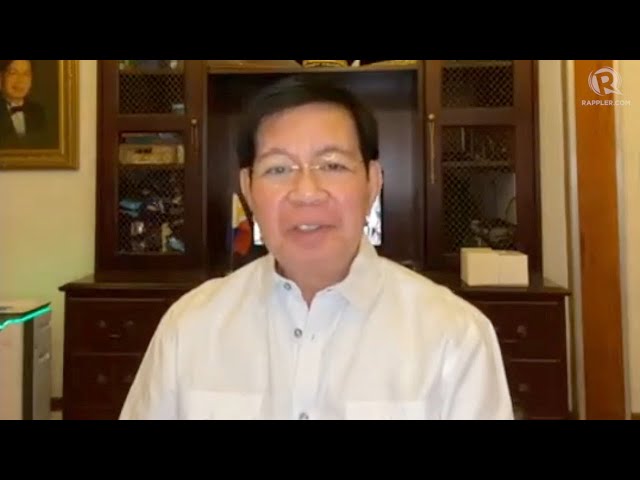 On Tuesday, June 8, Lacson formally wrote to 1Sambayan's lead convenor, retired Supreme Court associate justice Antonio Carpio, to decline the coalition's recent offer for him to join its presidential nominees.
Lacson also refused to join 1Sambayan's upcoming town hall meeting on national security and foreign policy issues on June 19.
The former police chief turned legislator said it's a choice between the presidency or retirement from politics for him in 2022.
If Lacson decides to run for president, his only choice for a potential running mate is his friend and ally, Senate President Vicente Sotto III. Sotto earlier said he would run for vice president if Lacson guns for the presidency.
In his letter to Carpio, Lacson cited an interview of the 1Sambayan lead convenor with ANC's Headstart last March 24. The senator believed Carpio had already "precluded" him from 1Sambayan's nominees during this interview.
Carpio had said there would be a "stumbling block" if 1Sambayan endorses Lacson for president since the senator pushed for the Anti-Terrorism Act of 2020. Several 1Sambayan convenors have questioned the constitutionality of this law before the Supreme Court.
Still, Carpio said he would not have any problems should Lacson gun for reelection and 1Sambayan would endorse him as a senatorial bet instead.
Lacson said he "could not possibly reconcile" how Carpio would be okay with endorsing him for senator "if it has been publicly disclosed by the former Associate Justice that his misgivings are anchored on this representation's stand in earnestly sponsoring a measure in the exercise of my sworn duty as one of the elected lawmakers of the land."
"Hence, as any self-respecting public servant would do, it is in my humble position to take it upon myself to graciously decline your invitation in honor of my personal and political convictions that I have consistently and unwaveringly adhered to, and in consideration of the supposed 'inconsistency' and 'incongruence' that these may entail to your political endeavors," he added.
But lawyer Howie Calleja, a convenor for 1Sambayan, said the coalition would "remain open to discuss things" with Lacson and "other well-meaning individuals."
"We still remain open to discuss things with Sen Ping and other well-meaning individuals. However, those who do not believe in a united opposition are of course free to chart their own course," Calleja told Rappler.
1Sambayan is aiming to endorse a single slate of national candidates with the aim of defeating President Rodrigo Duterte's anointed candidates in the 2022 elections.
The coalition plans to announce its nominees for 2022 on Saturday, June 12. – Rappler.com