(1st UPDATE) Former Zamboanga City congressman Celso Lobregat says Team Colorao's mayoral bet will be announced at a later date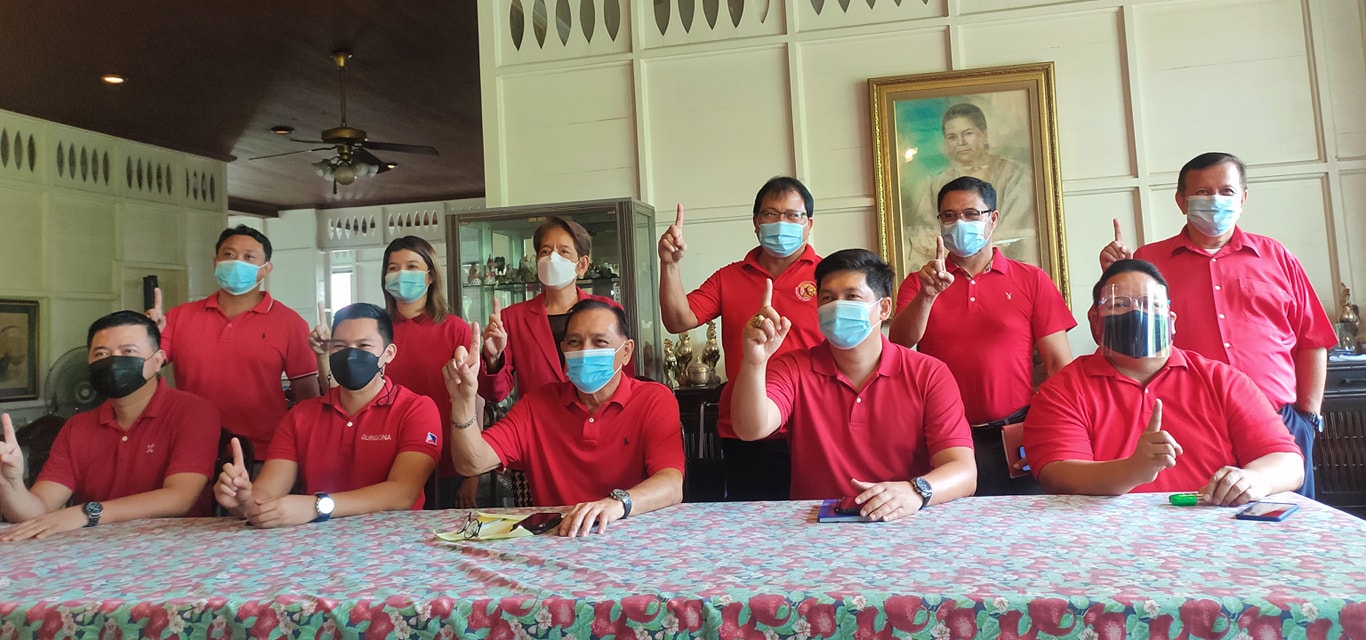 The head of the PDP-Laban in Zamboanga City has organized his ticket for the city's congressional representatives, vice mayor, and councilors who would be pitted against the group of Mayor Maria Isabelle Climaco in the 2022 elections.
(Editor's Note: An earlier version of this story reported that the bets will run under PDP-Laban. This has been clarified.)
PDP-Laban's Zamboanga head, former congressman Celso Lobregat, said on Monday, September 6, that his group, Team Colorao, will announce its mayoral bet against the preferred successor of Climaco next week.
He said the list was finalized after a "careful selection process."
Lobregat told Rappler on Tuesday, September 7, that Team Colorao has several PDP-Laban members while some are from other political groups.
He said Councilor Benjamin Guingona IV of Zamboanga's 2nd District will be the Team Colorao bet for vice mayor, and councilors Khymer Olaso and Jerry Perez, for congressmen in Zamboanga's 1st and 2nd districts, respectively.
Lobregat also presented Team Colorao's bets for city council seats in the city's 1st District: Councilor Gerky Valesco, Councilor Joselito Macrohon, Boday Cabato, Sinunuc barangay chairperson Pilarica Ledesma, Abdulwaki Kasim of the Ulama Council of Zamboanga Peninsula, former city health officer Rodel Agbulos, broadcaster Dan Vicente, and businesswoman Lyn Diamzon.
The bets for councilors in the 2nd District are the following: Councilor Lilibeth Nuño, Councilor Vincent Paul Elago, Councilor Cary John Pioc, barangay chairman Frederick Atilano, businessman Richard Mariano, broadcaster Marlon Simbajon, Shaun Alavar, and Vino Guingona.
After making the announcement, Lobregat said, "Man junto-junto kita. No man lingasa, taqui lang kame. Adelante, Zamboanga (Let us be united. Do not be worried, we are just here. Forward, Zamboanga)!"
"Right now, I would like to emphasize that it is Team Colorao, or the Red Team. It is an informally organized lineup," Lobregat said on Tuesday, to clarify reports that the bets would run under his party, the ruling PDP-Laban.
Talk is rife that Lobregat will run for mayor. Lobregat had served as mayor from 2004 to 2013.
Lobregat's group is headed for a clash with the group of Climaco, who is serving her third and final term in office.
Climaco's group, Partido Prosperidad y Amor para na Zamboanga, is seen to be moving to forge an alliance with the Hugpong ng Pagbabago (HNP) party of Davao Mayor Sara Duterte, one of the names being floated as a presidential candidate.
The two mayors are known to be good friends. They forged a sisterhood agreement between Zamboanga and Davao in July, and in early 2020, they traveled to the United States to participate in the US State Department's International Visitor Leadership Program (IVLP).
Climaco has yet to announce her party's 2022 ticket although many see her trading places with Zamboanga 1st District Representative Cesar Jimenez Jr.
Jimenez, who is serving his first term as a Zamboanga congressman, announced on Tuesday morning, September 7, that he would run for mayor and that Councilor Josephine Pareja would be his running mate.
Lobregat, a scion of a political family that dominated local politics for decades, is a seasoned politician who served as Zamboanga's congressman and mayor for many years. Climaco gave him his first political defeat in the 2019 elections when Lobregat challenged the mayor's reelection bid.
Incidentally, both were separately endorsed by President Rodrigo Duterte when they ran against each other that year.
In relation to fissures in his party, Lobregat said that he and his group were not for either of the PDP-Laban factions led by Senator Emmanuel Pacquiao and Energy Secretary Alfonso Cusi.
Lobregat pointed out that the Pacquiao and Cusi wings were discrediting each other – the senator declined an offer by Cusi's group to lead the party's senatorial slate, and the latter asked the Commission on Elections (Comelec) to declare the Pacquiao faction as "usurping party authority and pretending to be representatives" of PDP-Laban.
Lobregat said the PDP-Laban's national leadership would need to settle the differences first so that the party's local leaders would not be confused.
Councilor Khymer Adan Olaso, the Lobregat group's candidate for congressman in Zamboanga's 1st District, said he has opted to remain as a member of the local political group Adelante Zamboanga rather than join a bigger national party. – Rappler.com
Frencie Carreon is a Mindanao-based journalist and an awardee of the Aries Rufo Journalism Fellowship.