(2nd UPDATE) The group of PDP-Laban officers led by Senator Manny Pacquiao accuses energy chief Alfonso Cusi of disloyalty to the party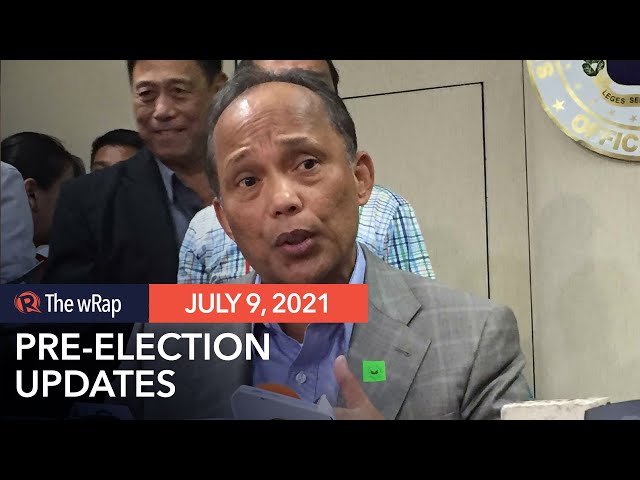 PDP-Laban has expelled its own vice chairman, Energy Secretary Alfonso Cusi, and secretary-general Melvin Matibag for allegedly supporting the presidential candidacy of a party outsider – Davao City Mayor Sara Duterte.
Senator Manny Pacquiao, PDP-Laban president, signed separate resolutions expelling Cusi, Matibag, and membership committee head Astra Naik, and declared as "void" the national assembly held last May 31, and the upcoming assembly on July 17.
The resolution expelling the three was adopted on July 3, based on copies of the document sent to reporters on Friday, July 9.
It was signed by Pacquiao and Deputy Speaker Arnolfo Teves Jr, the party's acting secretary-general. Matibag, however, has been referred to by Cusi as the party's real acting secretary-general.
The resolution stated that Cusi should be expelled for failing to specify that the presidential candidate to be endorsed by the party in the 2022 elections must be a member of the party.
It accused Cusi of maneuvering to allow the party to push for a Duterte-Duterte tandem, thus supporting the presidential bid of Sara Duterte, who is not a party member. This, said the Pacquiao group, was tantamount to party disloyalty.
"He (Cusi) is guilty of having allegiance to a candidate and her political ideals and party. Such a candidate does not even believe in Federalism, her party fielded candidates against and opposed official candidates of PDP-Laban in 2019 Elections, and she is vehemently opposed to joining the PDP Laban Party," reads the resolution.
Matibag and Naik, meanwhile, are accused of supporting Cusi's acts.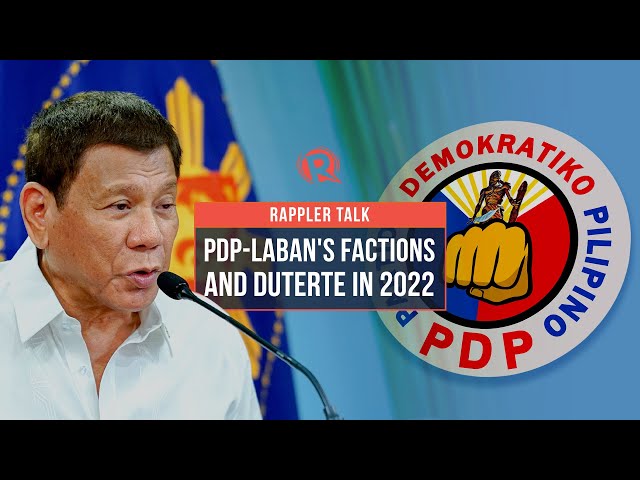 At the May 31 national assembly Cusi called but which Pacquiao boycotted, Cusi and other PDP-Laban members adopted a resolution calling President Duterte to run for vice president and choose whoever he wanted as his running mate.
In a press conference after the meeting, Matibag said Duterte would have a free hand in choosing the presidential candidate. Matibag and other PDP-Laban members have expressed openness to supporting the presidential bid of Mayor Sara Duterte, should her father choose her.
'Sabotage'
Another resolution authorized Pacquiao to create investigation committees to "probe complaints about party members who may have violated the party Constitution or may have committed acts inimical to the party by showing allegiance to another party."
PDP-Laban public information chief Ronwald Munsayac sent media copies of a manifesto signed by "more than 10,000 grassroots members" of the party which slammed the "systematic and underhanded effort" by "some party newcomers" and officers to "sabotage" PDP-Laban leaders and work against the party's best interest.
Meanwhile, Matibag, in a message to Rappler, dismissed the move of Pacquiao's group and said they would get their "day of reckoning" on July 17, the date of their next national assembly.
"They don't have any authority to discipline National Officers… The committee of Senator Manny Pacquiao is irrelevant," he said.
What about Duterte?
However, PDP-Laban party chairman President Rodrigo Duterte, has recognized the resolution adopted during the national assembly called by Cusi.
Just last Wednesday, July 7, Duterte met with the Cusi-led faction and said he would "seriously consider" their resolution urging him to run for vice president.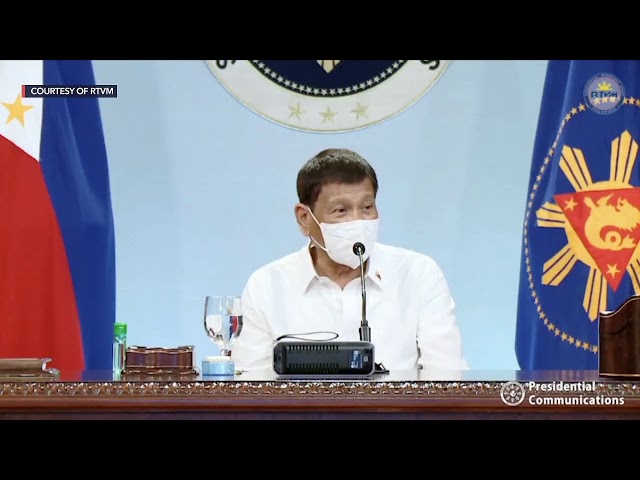 Duterte and other PDP-Laban members then expressed support for the presidential bid of party auditor Senator Bong Go.
The President vaguely addressed the issue of infighting within his party towards the end of the meeting.
He said the conflict would have to be dealt with in the "legal way," in relation to party "accreditation."
"We will just have to do it the legal way kung wala nang iba (if there's no choice). We do not want to fight a messy thing with the other side. Pero kung ano, ipadaan na lang natin sa legal because problema diyan sa
accreditation mamaya kung sino talaga ang may gusto. So parang ganoon, who gets [to] bat for the party," said Duterte.
(We have to do it legally because there's a problem with accreditation, who gets to bat for the party.)
August 15 is the deadline set by Comelec for political parties to submit their Sworn Information Update Statement which, among other things, includes a list of the officers of the party. – with a report from Camille Elemia/Rappler.com