(1st UPDATE) The Cusi faction adopts a manifesto of support signed by 29 of 57 district representatives, including House Speaker Lord Allan Velasco, who belong to the ruling party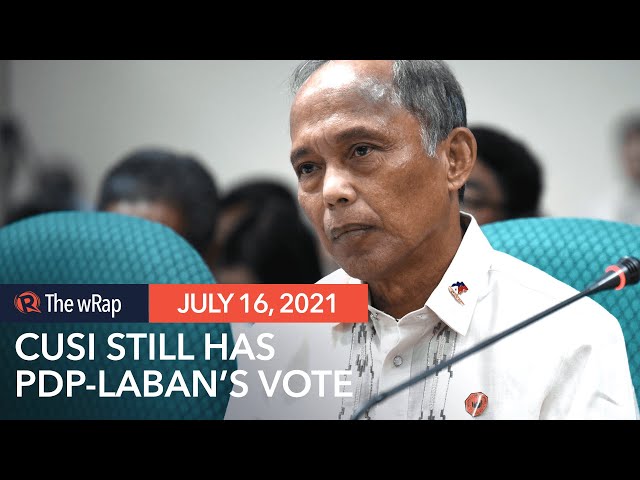 Majority of PDP-Laban members in the House of Representatives on Friday, July 16, expressed support for the continued leadership of the party vice chairman, Energy Secretary Alfonso Cusi.
The Cusi-led faction, which is backed by party chairman and President Rodrigo Duterte, adopted the manifesto signed by 29 of 57 district representatives who are party members. House Speaker Lord Allan Velasco led the signatories.
This comes as the Cusi faction holds the PDP-Laban national council meeting at the Royce Hotel in Clark, Pampanga, starting 2 pm on Friday.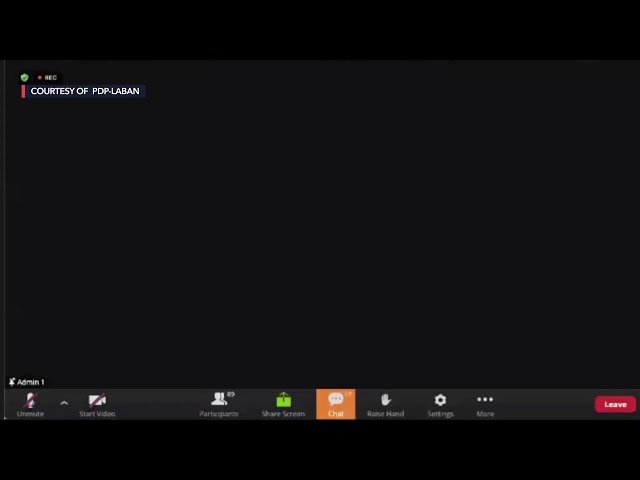 The manifesto stated that PDP-Laban members in the House support the following:
the convention of the National Assembly on Saturday, July 17
the attendance of President Rodrigo Duterte during the said convention
the immediate resolution of the issues and understanding among some party members during the said convention to maintain the harmony, peace and unity of the party
the continued service of Cusi as vice chairman of the party
The manifesto contradicted the stand of PDP-Laban president Senator Manny Pacquiao and party executive vice chairman Aquilino "Koko" Pimentel III, who have refused to recognize the legitimacy of the faction and events. The Pacquiao-Pimentel group earlier expelled Cusi and National Transmission Corporation president and party secretary general Matibag but the Cusi faction did not recognize it.
In the face of this infighting, Cusi on Friday called on PDP-Laban members to stop "party hostilities."
"The late Ka Nene Pimentel cofounded this party, and we honor his memory. However, we should all be reminded no one is above our constitution, no matter how long you have been with this party. Everyone must follow the rules," Cusi said.
"The only objective of this meeting is to advance the interests of PDP-Laban," he continued. "There is no secret agenda, no secret candidate. There are no factions in PDP-Laban. We all belong to one united and cohesive PDP-Laban."
The national council meeting is ongoing as of posting time. – Rappler.com