'Don't give up and always try to go beyond what you accomplished the day before,' top Filipino chef Ricardo Bojador tells his fellow overseas Filipino workers
When he was in college pursuing a career in law, Ricardo Bojador, then a working student, washed dishes at a five-star hotel in Ermita, Manila, to support himself.
"I began my first job in the kitchen as a dishwasher in one of the five-star hotels, followed by work in fast-food restaurants," Bojador said.
Today, Bojador, 42, still works at a five-star hotel – not anymore as a dishwasher, but as executive chef at a plush world-class, fine-dining restaurant in Dubai.
Bojador, who hails from Bicol, had to drop out of college at University of the East – Recto to work full time and bring food on the table for his siblings and parents.
"In 2006, I moved to Dubai to have a better opportunity. I applied for a job in one of the best Japanese restaurants and received a reply from them the next day," recalls Bojador.
Success did not happen overnight.
Every day dapat may progress ka, maliit man o malaki.
Ricardo Bojador
The interview by the Japanese chef was very short and straightforward, said Bojador, who was accepted for the job.
"Washing vegetables and receiving deliveries were my first responsibilities in the kitchen. I would come early from my usual shift so I could finish my task and have extra time to learn more," he told Rappler.
"The struggle was real," Bojador said.
"My mission was to gain the skills required to be great in my field, and I worked towards that every day. I put in the hours, worked silently and focused on my goal, hoping that my food and work would one day speak for itself," he added.
After 6 months of working as a kitchen helper, Bojador was given a chance to work in line with other chefs where the head chef taught him the ropes before finally giving him a big break.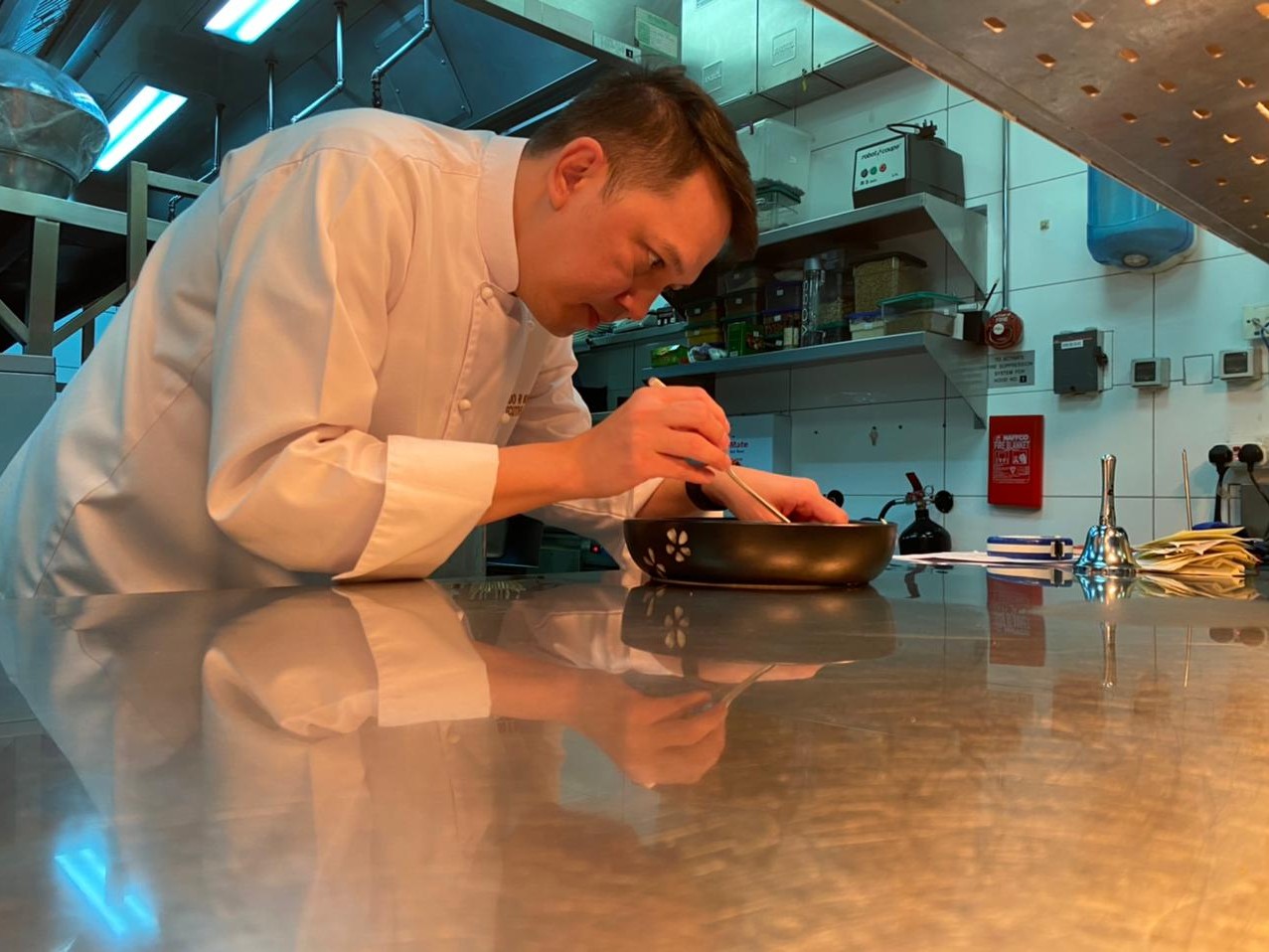 "The head chef let me work in the sushi bar. I was very happy and excited because it was what I had been waiting for," Bojador said. He was promoted twice following two and a half years of hard work.
Bojador's exposure to the city's high-end dining venues came in 2008 when he got a job as demi chef at Jumeirah Group Hotels where he worked for 5 years. "During that time I gained more valuable experience in running a kitchen. I continued working hard and got promoted thrice until I was given the position of sous chef," Bojador said.  
And there was no other way but up, since.
In 2013, Bojador joined the trendy Katsuya by Starck as a senior sous chef. "Before the opening, I attended my brand training in Los Angeles, California USA where I learned the culture of the brand. After the training in US, they sent me to Kuwait to be a support group for the opening of the Katsuya restaurant in Middle East."
He would later on become head chef and then, executive chef. In 2018, Katsuya won the BBC Good Food Awards for Best Japanese Restaurant.
Bojador was recently appointed executive chef at Wakame fine-dining restaurant, which specializes in innovative Asian cuisine at Sofitel Hotel in Downtown Dubai.
Focus lang sa ginagawa mo at 'wag mag-procrastinate.
Ricardo Bojador
Having gone full circle, Bojador, looking back, said the highlight of his career "has been the people I have had the opportunity to work, learn, and grow with."
"People always say, 'You must love what you do,' which is true. However, it is as important to love and believe in the team you work with and that alone makes a lot of difference," he said.
Asked about his plans, Bojador said: "One day, hopefully in the near future, I would love to take the experience I have gained internationally and open a restaurant in my own country.
"The focus would be to work with locally sourced, seasonal ingredients and really show case what my country has to offer, gastronomically."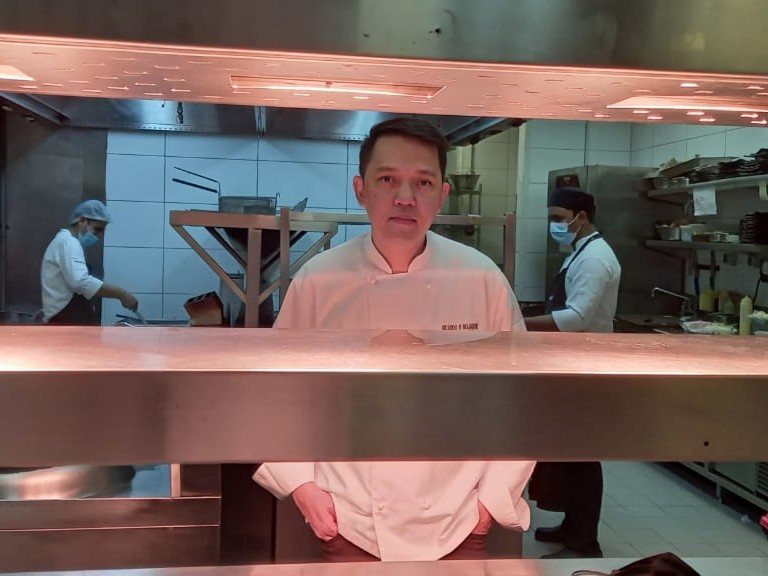 To his fellow OFWs, Bojador offers these pieces of advice: "Focus lang po sa trabaho. 'Wag susuko at higitan mo kung ano ang nagawa o na-accomplish mo kahapon. Every day dapat may progress ka, maliit man o malaki." (Focus on your work. Don't give up and always try to go beyond what you accomplished the day before. You should have progress every day no matter how small.)
Asked about what it is with Filipinos that needs to be changed, Bojador said: "Siguro 'yung dapat improve ay 'yung mindset. Focus lang sa ginagawa mo at 'wag mag-procrastinate. At kung makakatulong ka na ma-improve ang kalagayan at ma-inspire ang mga tao sa paligid mo, 'wag kang mag-hesitate. Maging masaya ka sa tagumpay ng kapwa mo at gawing motivation 'yun para sa sarili."
(Maybe the mindset needs to be improved. Focus and do not procrastinate. Don't hesitate when an opportunity presents itself for you to help improve the lives of, and inspire, the people around you. Be happy with the success of your fellows and use it to motivate yourself.)
Bojador said he is a "proud Filipino."
"Kung saan po ako ngayon, malaking parte po niyan ay 'yung pinanggalingan ko," he said. (A big part of where I am now is rooted in where I started.) – Rappler.com