Families evacuate to safer ground as flash floods leave hundreds of houses in up to waist-deep water in Cagayan de Oro City
Floodwaters swept shanties away, made vehicular traffic stand still for hours, and left hundreds of houses in up to waist-deep water in Cagayan de Oro City on Tuesday night, July 13.
The floods were unexpected in Cagayan de Oro where the weather was relatively fair throughout the day.
It rained lightly in the city in the evening, but when the flash flooding came, dozens of unsuspecting families in the eastern villages of Cugman and Tablon evacuated to safer ground, and hundreds of motorists and commuters found themselves stranded on the highway.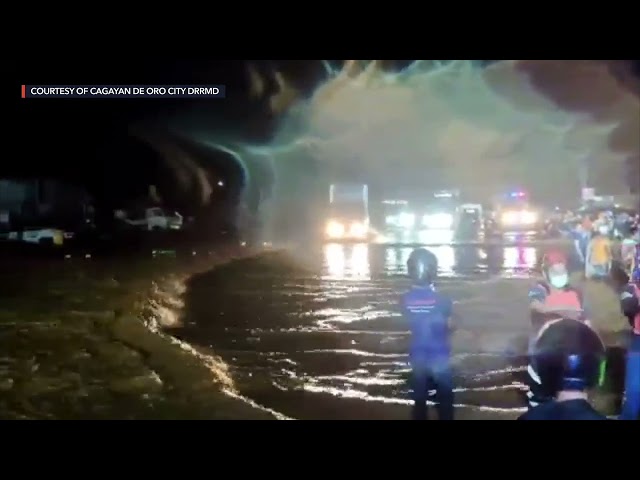 Maricel Rivera, city hall spokesperson, blamed the flooding on the rise in the water levels of rivers and their tributaries in neighboring Bukidnon province due to heavy rain.
Bukidnon, a landlocked agriculture-dependent province in the central part of the Northern Mindanao region, is an elevated area, and Cagayan de Oro serves as its primary natural basin.
The warning from the Philippine Atmospheric, Geophysical and Astronomical Services Administration (PAGASA) came a bit too late – its weather station in Misamis Oriental raised a "yellow alert" at 7:30 pm.
By 8 pm, evacuations due to the floodwaters in Cugman and Tablon started, according to Rivera.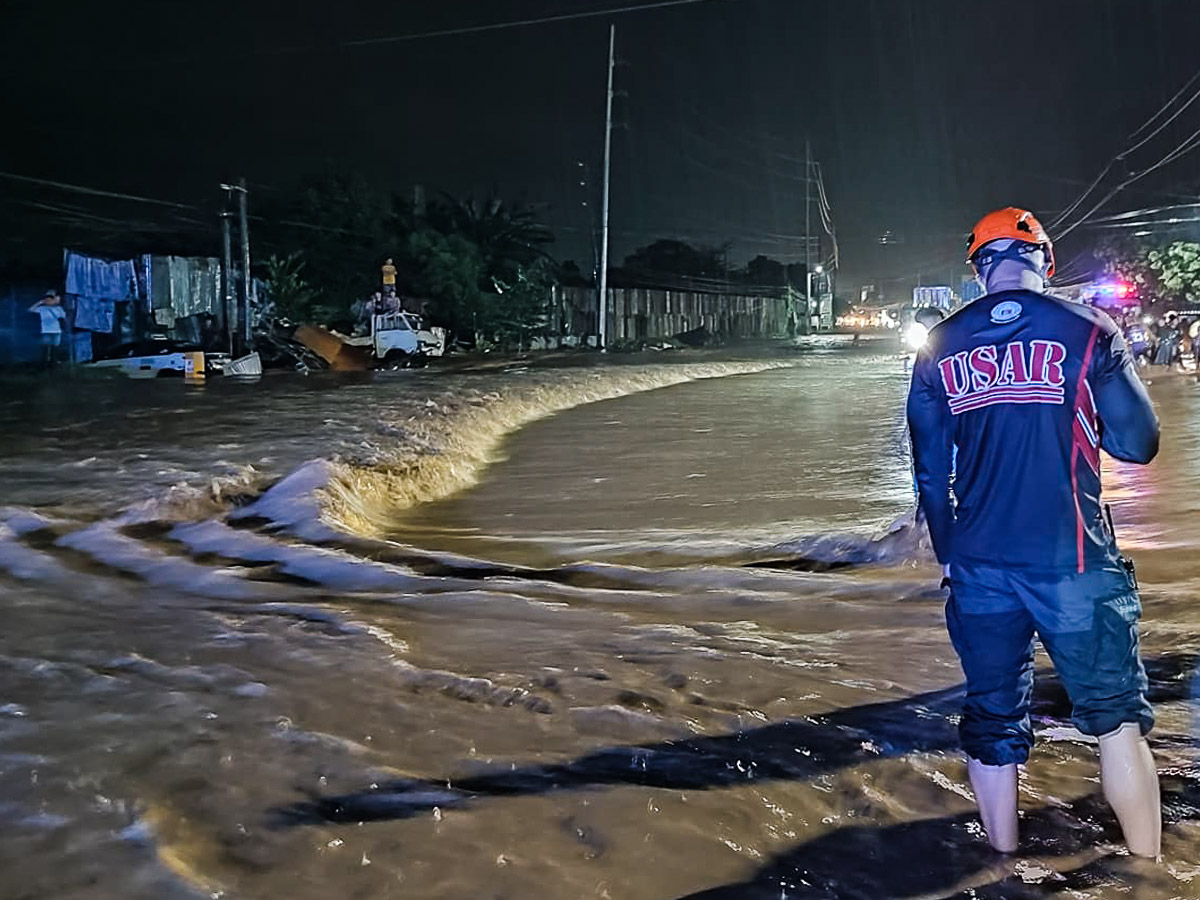 Rivera said nearly 200 people evacuated and spent the entire night at a public school campus, a Catholic church, and at the Tablon gymnasium.
There were no casualty reports, but many families reported damage to their belongings or homes, and several poor people living in shanties were left homeless.
Vehicular traffic stood at a standstill for hours on sections of the highway where floodwaters spilled over and shanties were swept off.
PAGASA weather specialist Luz Mercado said the heavy rainfall in Bukidnon and the Cagayan de Oro flood were spawned by a low pressure area that moved toward Borongan City in Eastern Samar on Tuesday.
In its 7:30 pm advisory, PAGASA raised the alert level and warned of heavy rains in some parts of Northern Mindanao, and about the likelihood of flooding in low-lying areas.
Earlier, at 5 pm, the state weather bureau had only forecast cloudy skies and isolated light thunderstorms with light to moderate winds.
PAGASA terminated its advisory early Wednesday as the LPA was expected to dissipate later in the day, but Rivera said city hall was still keeping an eye on the Iponan River in the western side of Cagayan de Oro, which swelled in the morning.
The river serves as the geographical boundary of Cagayan de Oro in the western side, and Opol town in Misamis Oriental province. – Rappler.com