This is AI generated summarization, which may have errors. For context, always refer to the full article.
(1st UPDATE) House Majority Leader Mannix Dalipe says former president Gloria Arroyo is being 'unburdened' of heavy tasks. Arroyo, sought for a statement, only says, 'It's the prerogative of the House.'
MANILA, Philippines – Former president Gloria Macapagal-Arroyo is no longer the House's second highest-ranking official, after she was stripped of her senior deputy speakership post.
In the last minutes of the plenary session on Wednesday, May 17, the House promoted Deputy Speaker Aurelio "Dong" Gonzales Jr. to the post vacated by Arroyo, while the congresswoman was given Gonzales' old post.
Neither Arroyo nor Gonzales was physically present at the plenary hall on Wednesday.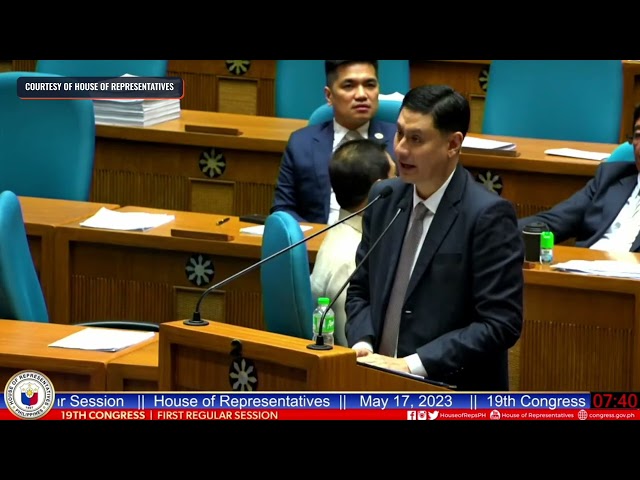 In a statement, House Majority Leader Mannix Dalipe said the move was meant to relieve Arroyo of huge tasks that come with being senior deputy speaker.
"The House of Representatives has elected Deputy Speaker Aurelio 'Dong' Gonzales Jr. as senior deputy speaker to unburden his cabalen (fellow Kapampangan), former president Gloria Macapagal-Arroyo, of the heavy load required from the position," Dalipe said in a statement.
It is unclear what Dalipe meant by "heavy load."
Reporters sought Arroyo's side on the matter. In a one-line statement, she said, "It's the prerogative of the House."
A deputy speaker is the second highest-ranking official in the lower chamber, but there are nine lawmakers who have the same title. They preside over plenary sessions in the absence of the House speaker.
The official House rules do not make clear extra responsibilities that a senior deputy speaker carries, if any.
Gonzales and Arroyo are close allies, both representing different districts of Pampanga.
Arroyo is from Lakas-CMD, the dominant party in the House. Other key members of the party are Vice President Sara Duterte and House Speaker Martin Romualdez, who is a cousin of President Ferdinand Marcos Jr.
Gonzales, meanwhile, is a member of PDP-Laban, which was the ruling party under the previous administration of Rodrigo Duterte. – Rappler.com