Senator Richard Gordon says 'when push comes to shove,' the Senate blue ribbon committee may have to investigate Senator Bong Go as well
Senators are now at loggerheads with President Rodrigo Duterte with a looming investigation on the Chief Executive himself – as well as one of their own, Senator Bong Go – over questionable contracts in the government's pandemic spending.
Senator Richard Gordon – chair of the Senate blue ribbon committee that is now the subject of Duterte's wrath – said this, undeterred by the President's tirades on Tuesday, August 31.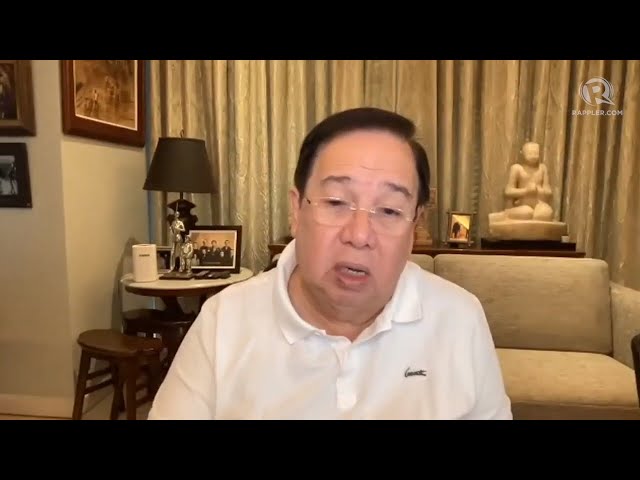 He said his panel can no longer ignore Duterte's connections to two personalities embroiled in shady multi-billion contracts for medical supplies: former budget undersecretary Lloyd Christopher Lao and former presidential adviser Michael Yang.
Asked by reporters if the blue ribbon committee would investigate Duterte, Gordon replied, "It already is there."
"Hindi namin iniimbestigahan ang Presidente (We are not investigating the President). But the fact is, you have to connect when Pharmally came in. And when Pharmally came in was at the time the President saw them, alright?" Gordon said.
Gordon's panel has been probing the Department of Health's pandemic funds following a Commission on Audit report that cited the deficient use of the funds in 2020 that could have bolstered the Duterte government's response to the COVID-19 crisis.
The bombshell hearing on August 27 revealed that the bulk of the pandemic contracts went to Pharmally Pharmaceutical Corporation, a new firm with a small capital and whose incorporators supposedly gave non-existent addresses.
Lao, as then chief of the Department of Budget and Management's Procurement Service, had signed many of the contracts and purchase orders for Pharmally. Lao used to work under Duterte's trusted aide, Go, though the senator denies it.
A Rappler investigation also traced how Yang is connected to the controversial company.
Duterte once said he would not tolerate even a whiff of corruption in his government, but he immediately defended Lao and Yang after their links to the questionable contracts were bared.
The President then slammed the Senate hearing as full of "malice" and warned that he would order government officials to either skip hearings or refuse to answer senators' questions – even though investigating questionable government deals is part of the Senate's mandate.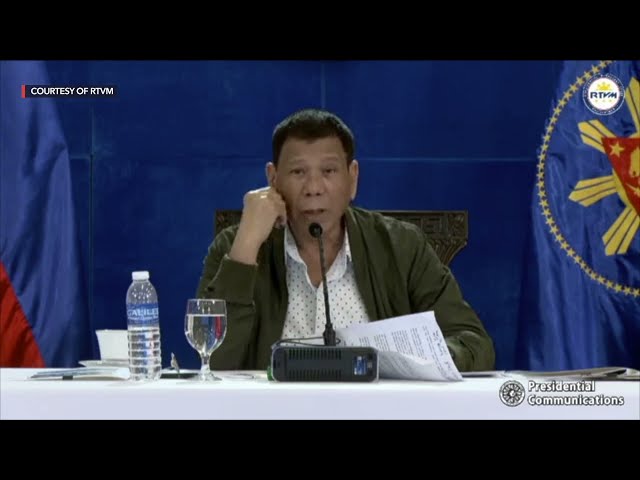 As a co-equal branch of the executive, Congress has oversight powers to scrutinize how taxpayers' money is being spent by the government. The Senate blue ribbon committee, in particular, is tasked to investigate cases of corruption in government.
Legislators in the Philippines, however, traditionally avoid clashing with a sitting president, who has the power to dictate how much of the national budget goes to a specific district or government agency.
This conflict between the executive and legislative branches thus comes at a crucial point in Philippine politics, as the proposed P5.024-trillion budget for 2022 – an election year – is being deliberated by lawmakers.
Senate President Vicente Sotto III earlier reminded Duterte that several of his appointees are now facing cases because Senate hearings exposed their alleged corrupt practices, and that the Office of the Ombudsman "usually relies" on Senate probes and reports for its preliminary investigations.
Possible probe on Bong Go, too?
Responding to quetions, Gordon said the Senate may also end up investigating Go due to his links to Lao.
Senators have earlier questioned Lao's qualifications to become DBM undersecretary, with Gordon himself attempting to establish that Lao got plum posts in government because he was a "protege" of Go.
Asked if his panel would investigate Go as well, Gordon said: "Ang sinabi ko, it may lead to that. So I asked my fellow senators, 'Ano ba sa tingin 'nyo?' when push comes to shove, we may have to ask [Go]. Ayokong mag-imbestigate ng kasama natin, but we have to," Gordon said.
(What I'm saying is, it may lead to that. So I asked my fellow senators, 'What do you think?' When push comes to shove, we may have to ask Go. I don't want to investigate one of our colleagues, but we have to.)
The veteran senator said that if the chamber were to probe Go, then it would likely be handled by the Senate ethics committee.
This would not be an unusual move as lawmakers in previous Congresses have been investigated by their own colleagues due to conflict of interest concerns and other issues.
Gordon himself doubts Go's claims that he is supposedly not close to Lao.
"I cannot believe that they have no influence over these people. I cannot believe that these people got their appointments na walang, na 'di dumaan sa kanya (Go)…. But the point is, mukang malalaki 'yung amounts na pinipirmahan and I don't hear Malacañang investigating them," said the senator.
(I cannot believe that they have no influence over these people. I cannot believe that these people got their appointments without going through him (Go)…. But the point is, he signed contracts with huge amounts and I don't hear Malacañang investigating them.)
On top of the PS-DBM controversies, Lao also faced a complaint filed in 2019, accusing him of extorting from developers of socialized housing when he was still chief executive officer and commissioner of the defunct Housing and Land Use Regulatory Board. – Rappler.com