Dr. Renzo Guinto of St. Luke's College of Medicine says delayed procurement and slow rollout of vaccines are the main causes
Vaccine hesitancy is not the main driver of the Philippines' low vaccination rates, said Renzo Guinto, associate professor at the St. Luke's College of Medicine.
During Rappler's pre-SONA panel on Monday, July 26, Guinto said many Filipinos have been waiting for their turn to get vaccinated, especially now that there are already confirmed COVID-19 Delta variant cases in the country.
"Painting the Filipino public as vaccine-hesitant, I think we need to really correct that. There might be some vaccine hesitancy happening, but I don't think it's a major driver of the slow vaccination pace that we have in the country," Guinto said.
Instead, the associate professor cited the delayed procurement and the slow rollout of vaccines as the major factors for the country's low vaccination rates.
"​​It's not enough that we purchase the vaccines, it's equally important to know how to deliver it. Unfortunately, we've really not prepared our entire health system, from national to local, to make sure that these vaccines reach the Filipino people," Guinto said.
In the same panel, former government coronavirus task force adviser Tony Leachon said the government failed to secure vaccines early, which is now contributing to the low number of vaccinated people in the Philippines. (READ: In pandemic response, Leachon says 'buck stops at highest level of leadership')
The Delta factor
Guinto said that the highly transmissible Delta variant has changed the attitude of Filipinos toward vaccines. Even in his SONA, President Rodrigo Duterte hit local government units that let citizens endure long lines just to get vaccinated.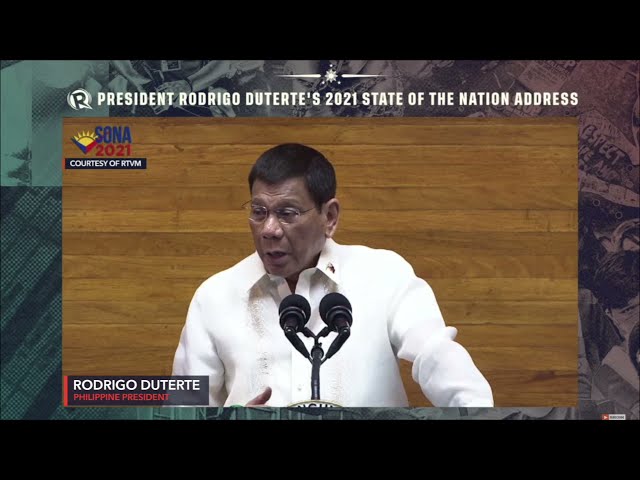 There are now 119 known cases of the Delta variant in the country, but there are concerns that the actual number may be far higher, as the Philippine Genome Center is only sequencing a small percentage of the positive cases. (READ: Delta COVID-19 cases in PH: What we know and what we don't)
"With the Delta variant, it's really the unvaccinated that are at very high risk. It's really sad that only [17] million doses have been put in the arms of our Filipinos. That should be doubled, tripled, as soon as possible, especially if we are gearing towards an election in 2022," Guinto said.
As of Sunday, July 25, 17,202,421 doses have been administered in the country. Of these, only 6,089,314 have been fully vaccinated. This accounts for only 5.53% of the entire Philippine population.
At this current slow pace, Bloomberg said in its vaccine tracker it might take the Philippines about 23 months or two more years to cover at least 75% of the population or to achieve herd immunity. This means that the Philippines may be among the last in Southeast Asia to reach herd immunity. – Rappler.com