PhilHealth clarifies that the policy on the suspension has been in place since 2016 and that it only covers claims under investigation for fraud
The Philippine Health Insurance Corporation (PHilHealth) said that its new policy on the temporary suspension of payment claims under investigation is a fraud control measure at the national health insurer which was rocked by allegations of corruption in 2020.
PhilHealth gave the assurance on Friday, August 20, the same day it released PhilHealth Circular No. 2021-0013 "suspending payment of claims that are subject of  investigations pertaining to fraudulent, unethical acts, and/or abuse of authority."
It noted that the policy has been in place since 2016 as PhilHealth Circular No. 2016-026, and that through the new circular, PhilHealth "introduced additional provisions that would ensure that due process is observed before any TSPC (Temporary Suspension of Payment of Claims) is finally issued so as to allay fears of alleged arbitrary investigations among our providers."
"The Circular was issued in the spirit of proper fund management and fraud control. Fraud control is a basic tenet in managing funds. Hence, PhilHealth finds it imperative to implement measures to ascertain the security and sustainability of funds entrusted to it," it said.
"All health care providers can rest assured that this policy will be enforced with respect to due process and existing rules and regulations. Likewise, this policy will affect only providers engaged in fraudulent acts against the funds entrusted to the Corporation by its members," PhilHealth added.
PhilHealth assured its members and accredited providers "that all good claims shall not be affected by this policy."
Following the announcement of the new policy, the Private Hospitals Association Inc. (PHAPi) and the Philippine Hospital Association (PHA) said they were "disengaging" with PhilHealth, according to a Philippine Star report.
The report quoted PHAPi president Dr. Jose Rene de Grano as saying that PhilHealth members cannot availe of PhilHealth benefits when they go to their member-hospitals "for the meantime." He also called the move "arbitrary and unjust" since PhilHealth still had over P86 billion unpaid claims to hospitals.
PHAPi is reportedly looking into legal action against PhilHealth due to a supposed lack of consultation about the circular. The Philippine Star also reported that De Grano and PHA president Dr. Jose Almora are set to further discuss the disengagement plans with their member hospitals.
Circular No. 2021-0013, which is a conditional temporary suspension of payment of claims (TSPC) that would take effect for 120 days.
PhilHealth President and CEO Dante Gierran said PhilHealth issued the order to "assure rational use of funds by detecting potential fraud or reimbursement abuse through dubious claims."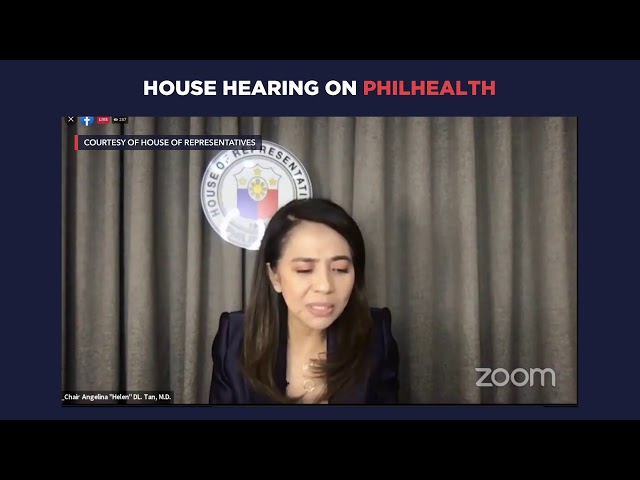 In 2020, as the Philippines battled the coronavirus pandemic, lawmakers held marathon investigative hearings into alleged rampant corruption in PhilHealth.
Thorrsson Montes Keith, who resigned as PhilHealth anti-fraud legal officer in late July 2020, alleged that members of PhilHealth's executive committee "misspent or pocketed" P15 billion.
It took PhilHealth seven months to approve a circular on COVID-19 benefit packages for patients needing hospitalization. – Michelle Abad/Rappler.com