The proposed special detention facility is envisioned to hold high-profile convicts
MANILA, Philippines – The House of Representatives on Wednesday, December 1, approved on third and final reading a bill that seeks to create a separate detention facility for high-level offenders, preferably inside a military camp or an island.
With 222 affirmative votes, House Bill No. 10355, was approved by the House plenary, putting it one step closer to becoming a law.
The law was introduced in October 2021, seeking to decongest and segregate high-level prisoners from other convicts. The bill was also introduced to seek to prevent high-level convicts from smuggling counterfeit items into their detention area.
High-level convicts are currently spread out in different penal institutions, most notably in the maximum security compound of the New Bilibid Prison in Muntinlupa City.
"The State adheres to the principle that different categories of persons deprived of liberty shall be kept in separate institutions or facilities in consideration of their age, sex, criminal record, and requirements for rehabilitation," the bill said in its declaration of policy.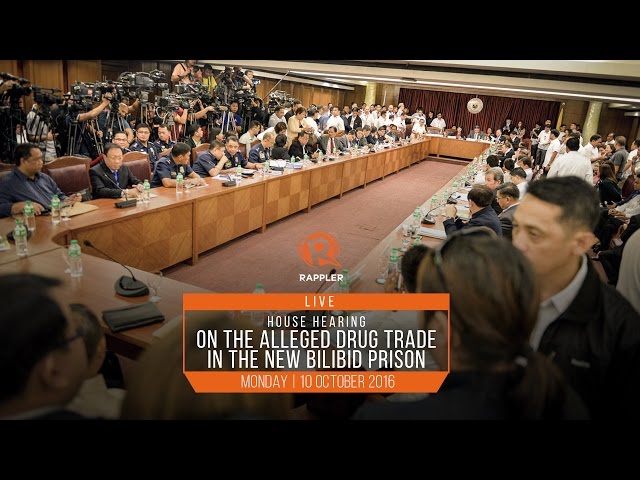 High-level detention for high-level offenders
The bill classified high-level offenders as those convicted of heinous crimes and those identified by the Bureau of Corrections Director General as "high-risk" and "high-profile", based on the following:
The offense for which the inmate was convicted
Criminal record or history of the inmate
Affiliations
If passed into law, the facility would be mandated to monitor its inmates for 24 hours a day using the latest detention and surveillance technology.
With respect to their human rights, the law required that the inmates would still be allowed to speak with their relatives and lawyers if they get detained in the special facility.
A similar bill with a focus on the separate detention of high-level drug offenders was filed at the Senate in September 2019 by Senate President Vicente Sotto III, but it has not reached the plenary as of December 2021. – Rappler.com