'Who's going to say she's guilty or not? It's not up to me, it's the court,' says the presidential aspirant
Manila Mayor Isko Moreno won't order the justice department to withdraw drug charges against Senator Leila de Lima if he wins as president, he told Rappler in an interview on Tuesday, September 21.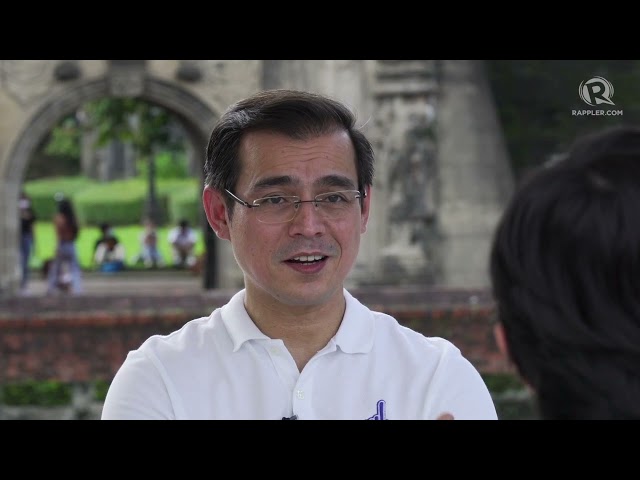 "I will not withdraw anything, kasi 'yon nga inaayawan natin diba? Na pang-aapi, pang-aabuso, gantihan nang gantihan (because that's what we don't want. Exploitation, abuse, seeking vengeance)," said Moreno, adding that he would leave the courts alone to decide on the matter.
"Who's going to say she's guilty or not? It's not up to me, it's the court. Can she avail such constitutional rights? She should," he said.
De Lima has been detained in a Camp Crame facility since February 24, 2017. She is accused by the Duterte administration of conspiring to run a drug trade inside the New Bilibid Prison (NBP) allegedly to fund her 2016 senatorial campaign.
Critics of the president, legal groups, international organizations, and foreign government officials believe the drug charges against De Lima to be politically-motivated. De Lima has been a fierce critic of President Rodrigo Duterte since he was mayor. As Commission on Human Rights chief, she had led a probe into extrajudicial killings in Davao City. As senator, she had also spearheaded an inquiry into Duterte's war on drugs.
Moreno promised that De Lima would be treated fairly by his government should he win the presidency.
"If and if secretary Leila de Lima and now Senator Leila de Lima can avail such right, she should be given that kind of right… I will not look what your political color is because, as president, you took an oath to protect the interest of your people, and Senator Leila de Lima is a citizen," said Moreno.
Though the government's case against De Lima is already with the courts, the prosecutors, which are under the Department of Justice, can withdraw the charges. The private complainant in the charges was the group Volunteers Against Crime and Corruption, whose members were given government appointments by Duterte after the case was filed.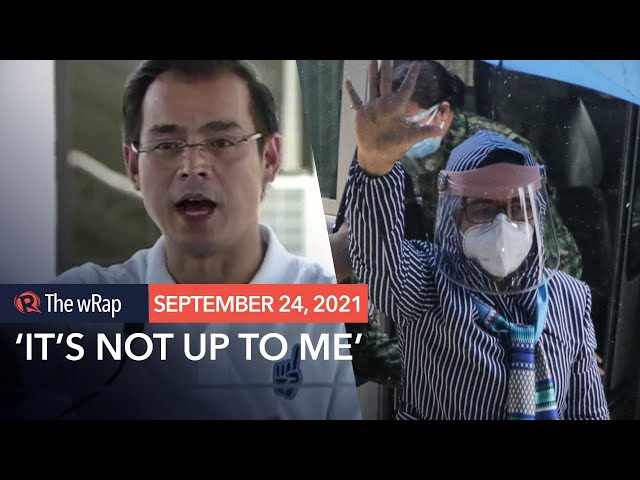 Moreno disapproves of treatment of De Lima under Duterte
The 46-year-old presidential aspirant disapproves of Duterte's insinuations about De Lima's personal life.
"I disagree on other things done to her, the personal things, I think it's unfair to her. It has nothing to do with her job, as a senator or maybe as a secretary," said Moreno.
"Ayaw ko yun, huwag natin ginagalit ang tao sa mga tsismisan ng mga personal na bagay na nangyayari sa buhay niya," he added.
(I don't like that. Let's not make the people angry with rumors about personal things happening to a person's life.)
Duterte's claims about De Lima's "immorality" had preceded the government's filing of drug charges against her.
Last February, De Lima was acquitted in one of three charges.
The only convict claiming to have personal knowledge, Jaybee Sebastian, died of COVID-19 in July 2020 without taking the witness stand. Sebastian had pleaded guilty to the charge.
An investigation of the Anti-Money Laundering Council (AMLC) into the Bilibid drug trade established no direct link to De Lima, according to the witnesses from the AMLC. – With a report from Lian Buan/Rappler.com