This is AI generated summarization, which may have errors. For context, always refer to the full article.
Lawyer Jose Begil says activist Renalyn Tejero, 25, never received a subpoena, and was neither summoned for a preliminary investigation
Renalyn Tejero, the Caraga-based activist arrested in Cagayan de Oro in connection with murder and multiple attempted murder cases, was unaware of exactly what the police accused her of doing.
Even her lawyer was clueless.
"It's as if they (police) are only after of serving arrest warrants," Tejero's lawyer, Jose Begil, told Rappler on Monday, March 22.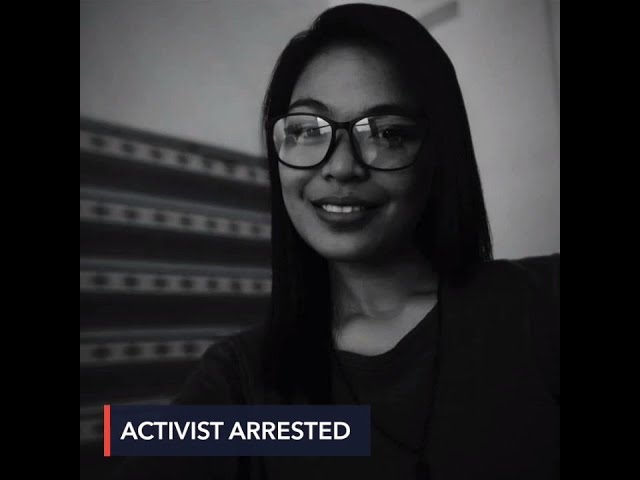 Begil alleged that Tejero, a paralegal officer of human rights watchdog Karapatan, never received a subpoena, and was neither summoned for a preliminary investigation.
The Caraga police led a joint military and police operation in arresting the 25-year-old activist in Barangay Lapasan, Cagayan de Oro, at 5:30 am on Sunday, March 21. Until midday, no one, except those who arrested her, knew about why and where she had been taken, and exactly who took her.
In a statement released on Sunday afternoon, March 21, the Caraga police accused Tejero of being a member of the New People's Army (NPA), and linked her to two murders in Sitio Inadan, Barangay Magroyong, San Miguel, Surigao del Sur on March 19, 2020.
Police identified the victims as Zaldy Acidillo, 65, and Manobo tribal chieftain Bernandino Astudillo, 70, who were allegedly former rebels. A Bombo Radyo report in March 2020 showed that Ybañez and Astudillo were dragged outside their homes, and then stabbed to death by suspected NPA rebels on the night of March 19, 2020.
It was unclear why there was only one murder case against Tejero when the police claimed there were two victims. Neither would the Caraga police say why there was a case for multiple attempted murder against the Karapatan paralegal.
Major Dorothy Tumulak, spokesperson of the Caraga police, declined to state the extent of Tejero's alleged participation in the murders or exactly what the police have accused her of doing, saying she could not give basic information because the cases are already in court.
Pressed to say if Tejero was among those who killed Ybanez and Astudillo, Major Tumulak said, "All I can say is that she's the primary suspect. Just refer to our press release." The press release from the Caraga police however did not give details about the 2020 San Miguel murders.
Rappler sought comments from the Caraga police director, Brigadier General Romeo Caramat Jr, but was told by Tumulak that the general was in the middle of a Zoom meeting and would be unavailable for interview Monday morning.
Begil, Tejero's lawyer, said the charges were "trumped up," and that the accusations against his client were "ridiculous."
"She's thin and frail. Those who know her would find the idea that she's capable of cold-blooded murder impossible," he said. "She was not given the opportunity to respond to the accusations. How can she answer when there was no subpoena, and we have not even seen the charge sheet? How can we answer something we know nothing about?"
Begil said Tejero has gone through many red-tagging incidents since 2016, and apparently caught the ire of the police because of her human rights advocacy and her work as a Karapatan paralegal that entailed helping people in need of legal aid and going to court often on behalf of victims of abuses.
He said at least 3 cases, all based on "trumped-up charges," earlier filed against Tejero were already dismissed.
Karapatan secretary-general Cristina Palabay said that authorities already branded Tejero as a criminal "clearly without any intention to let her assert her innocence."
"She is not a criminal nor a terrorist, and there is no question that these charges against her are fabricated and are only obviously meant to threaten her, to silence her from continuing her human rights work," she said.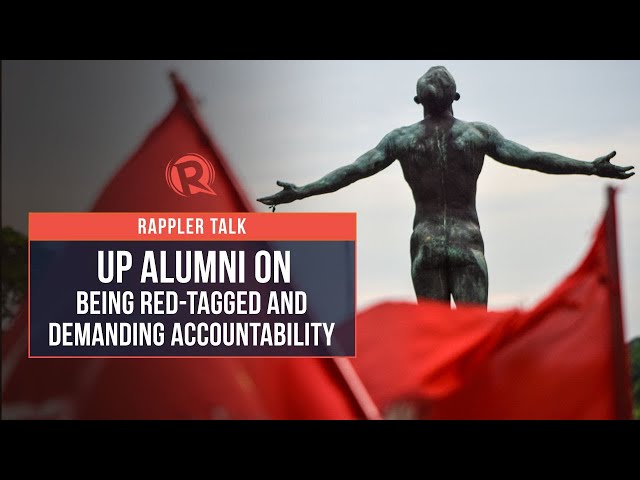 Prior to her arrest, Tejero was the subject of red-tagging in Caraga. In November 2020, she was among the 32 activists tagged as communist insurgents in posters and tarpaulins all over Lianga, Surigao del Sur, and Butuan City. – with reports from Jodesz Gavilan/Rappler.com