'If they have credible and admissible proof, then they should file an appropriate case in court, not badmouth us and put our lives in danger,' says BAYAN spokesperson Teddy Casiño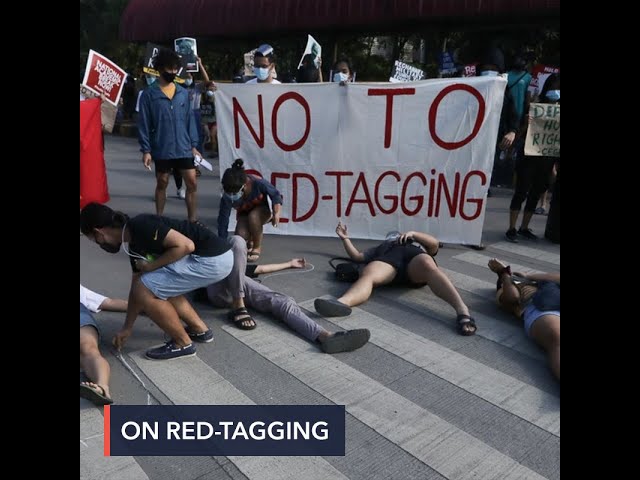 Leftist leaders and activists on Tuesday, November 24, challenged security officials to back their claims of red-tagging with "credible proof" that can stand in court, rather than just rely on mere witness statements.
The leftist leaders and activists made the call at the Senate hearing on the red-tagging practices of the government, where they spent 3 hours refuting the claims that government, military officials, and their witnesses made before the Senate committee on defense 3 weeks ago.
"If they have credible and admissible proof, then they should file an appropriate case in court, not badmouth us and put our lives in danger," said former congressman Teddy Casiño who is now the spokesperson of the Bagong Alyansang Makabayan (BAYAN).
Casiño said that he is an activist who advocates social and democratic reforms within the bounds of the Consitution and laws.
"I am not engaged in the armed struggle, I do not support or espouse the violent overthrow of the state, and I do not recruit for the New People's Army or any armed group. Hindi po ako rebelde. Hindi po ako terorista. At hindi po ako front ng mga rebelde o terorista. Ako po ay isang aktibista," said Casiño.
(I am not a rebel. I am not a terrorist. And I am not a front of rebels and terrorists. I am an activist.)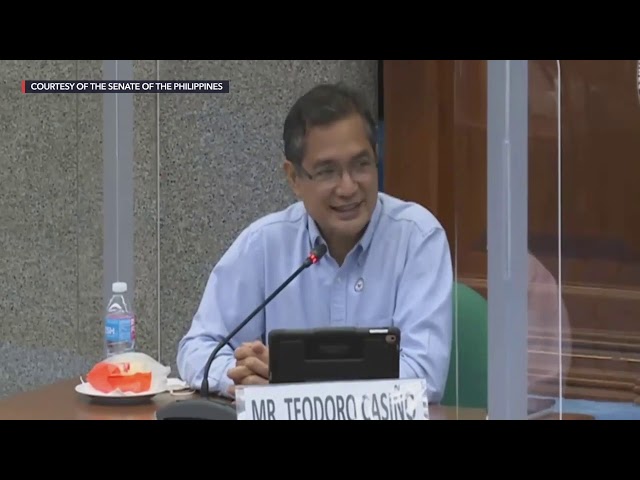 Members of the Makabayan bloc also reiterated rebuttals to the Duterte administration's allegations against them and other activists. None of the 6 Makabayan bloc lawmakers attended the Senate hearing on November 3, arguing that the Senate should not be used to attack progressive groups like them.
Assailing the star witness
In back-to-back presentations, former Bayan Muna congressman Neri Colmenares and National Union of People's Lawyers (NUPL) founding member and Sentra executive director Jobert Pahilga highlighted discrepancies in the statements of Jeffrey Celiz, the self-confessed former New People's Army rebel who was the government's star witness at the last hearing.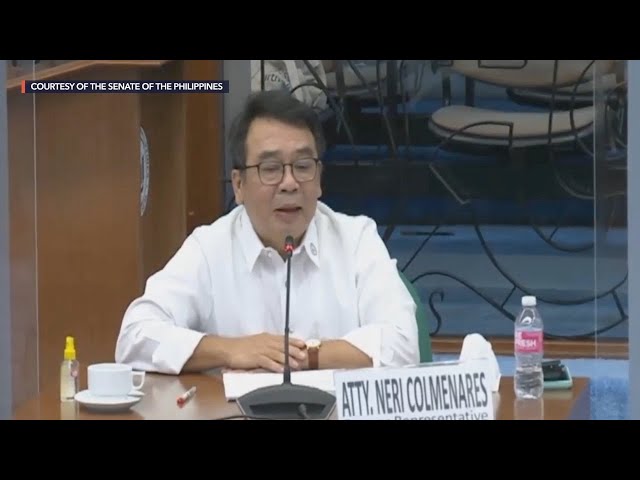 Celiz claimed in different interviews and also before the Senate panel on November 3 that he was a member of the CPP-NPA from the 1990s up to 2015, but reports by the Philippine Daily Inquirer documented Celiz as working at the Iloilo City hall as early as 2010, with his last job as the spokesman of former mayor Jed Mabilog.
Reiterating his earlier suspicion, Pahilga said Celiz might have turned to the military after he was tagged as a drug personality by President Rodrigo Duterte in 2016. Pahilga also said he knew of Celiz in activist circles, but both of them never joined the armed movement.
Even if Celiz's claims fit his timeline, Colmenares pointed out that Celiz and the military failed to present any "competent evidence" that would stand in court. He said the military is only resorting to trial by publicity after the government's own Department of Justice panel junked a case against Leftists and saw no link between activists and armed communists.
Why does this matter?
Casiño, Colmenares, and Pahilga said they feared for their lives and their families amid the Duterte administration's unyielding pattern of tagging critics and activists as communists and terrorists.
The fear and danger reach beyond Leftists. Human rights group Karapatan secretary general Cristina Palabay said they have documented red-tagging incidents against artists, students, schools, priests, lawyers, journalists, and critics from different professions – a number of which have led to killings.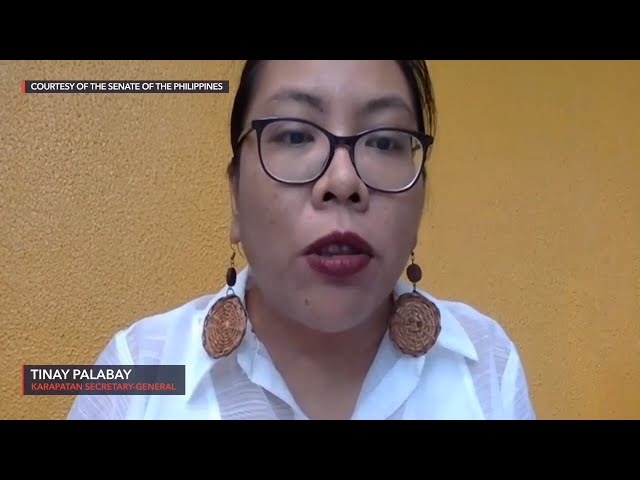 Palabay raised the case of Zara Alvarez, a human rights activist and paralegal who was shot dead near her home in Bacolod City in August 2020. (READ: Lives in danger as red-tagging campaign intensifies)
"Practically any thought, dissent, watchdog role, and protest on government policies are susceptible to and has been met with red-tagging," Palabay said, choking back tears.
During the hearing, members of the Makabayan bloc reiterated their call for those behind red-tagging to be held accountable. – Rappler.com