Despite the dramatic facelift, the government still prohibits the public from swimming in Manila Bay
Essentially the poor Manileño's "Boracay," an artificial white sand beach on a stretch of the Manila Bay's shoreline along Roxas Boulevard was opened to the public on Saturday, September 19.
The Department of Environment and Natural Resources (DENR) led the event to mark International Coastal Clean-up Day.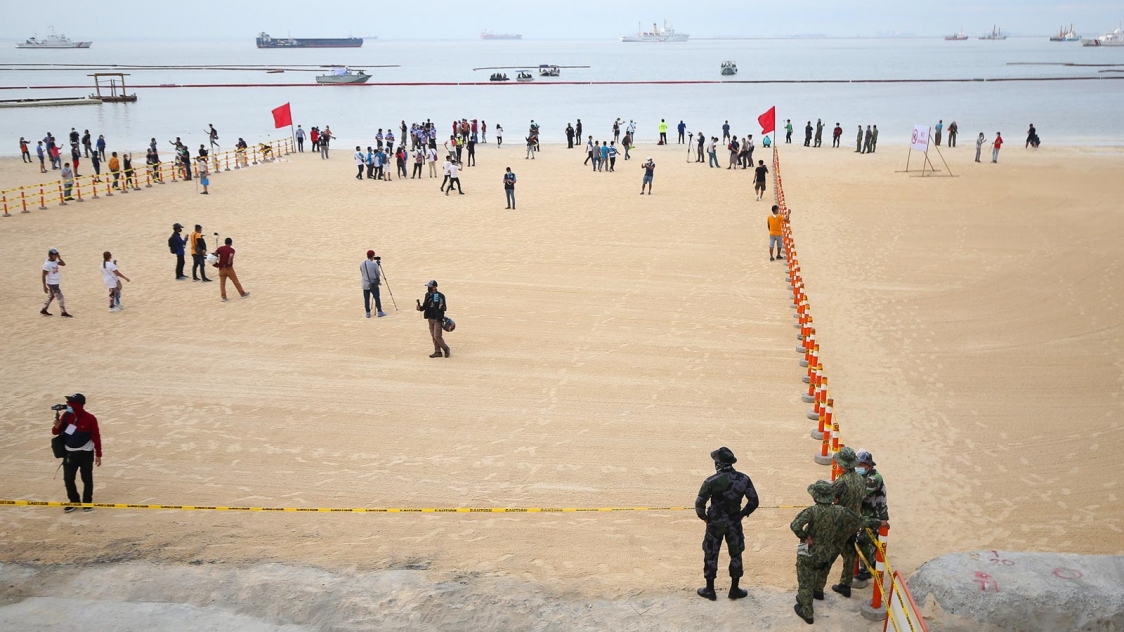 The much-criticized project pushed through despite opposition from environment watchdogs, civil society groups, and netizens. The light colored sand is dolomite extracted and shipped from Cebu province. Commonly used in construction, dolomite may pose hazards to humans and to the environment, studies showed.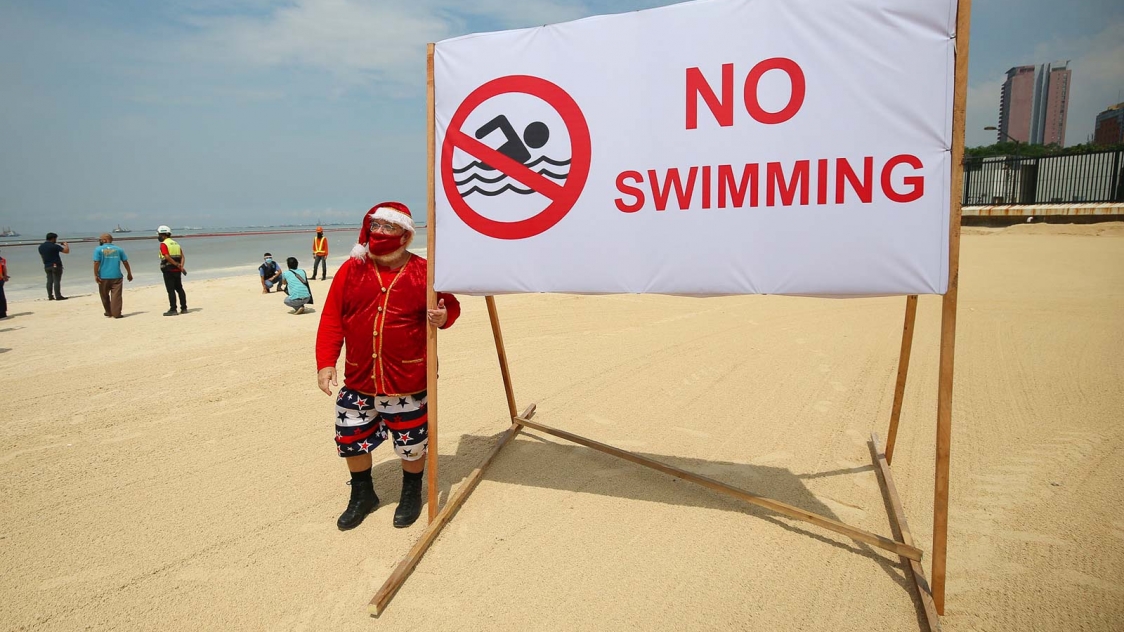 Despite the dramatic facelift, the government still prohibits the public from swimming in the area. Located near the Port of Manila, this portion of the bay remains polluted despite intermittent efforts to rehabilitate it over the years.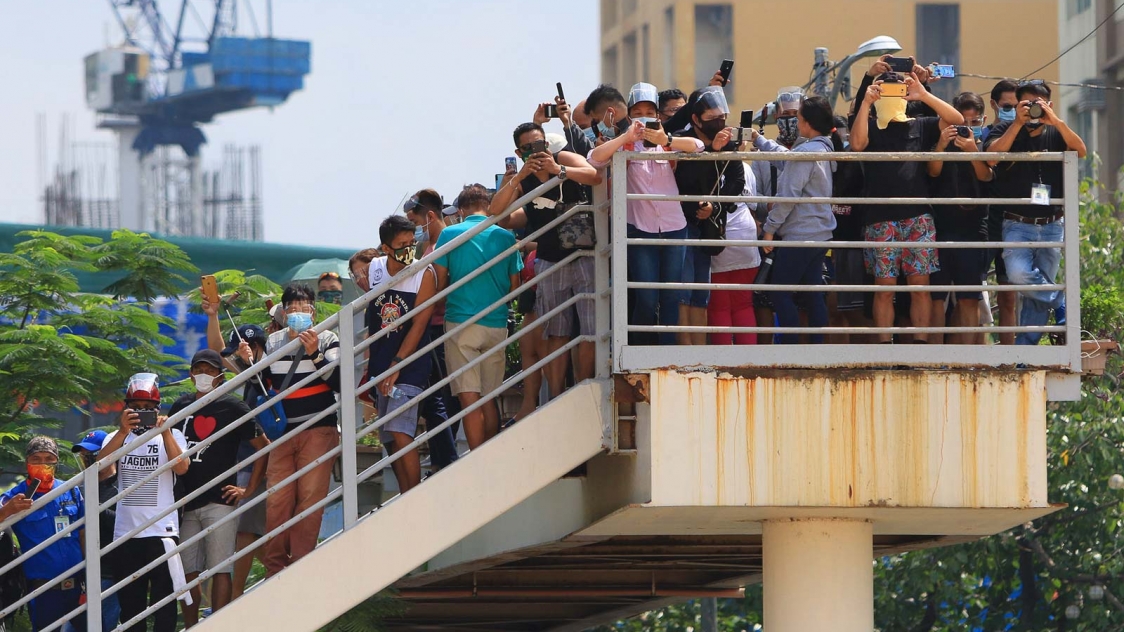 The attraction is expected to draw promenaders not just from the City of Manila but from all over the metropolis, much like nearby Rizal Park. On Saturday, pedestrians crowded the area – despite the rule on social distancing – to take snapshots and selfies.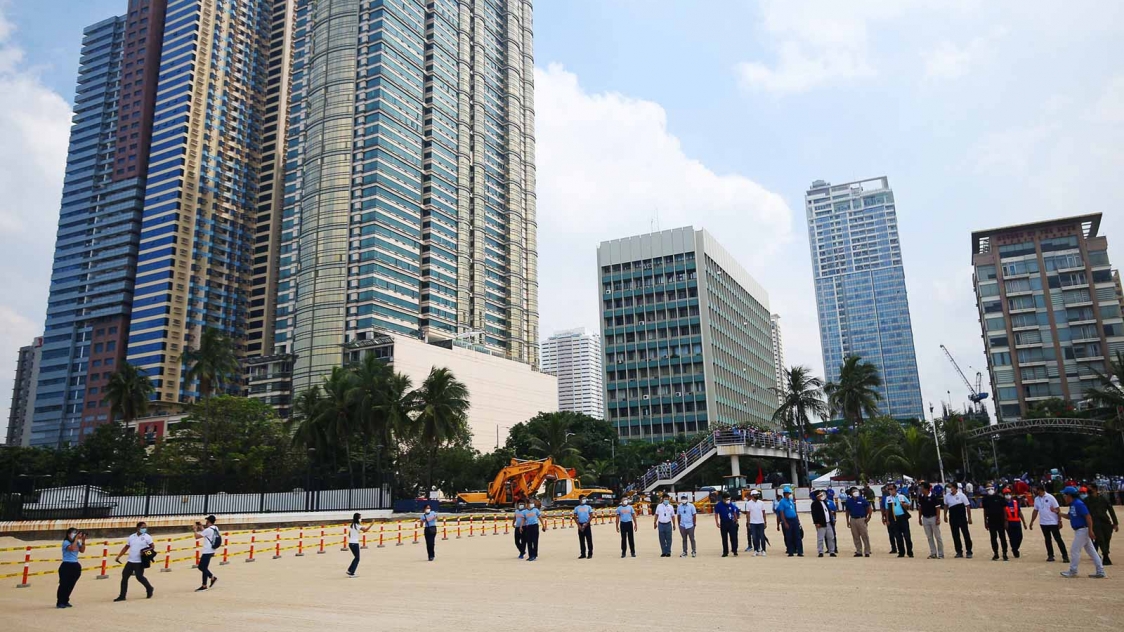 The project cost the DENR P389 million, including P28 million for the crushed dolomite. Civil society groups have questioned the amount allocated for it, and sought transparency on how it is being spent.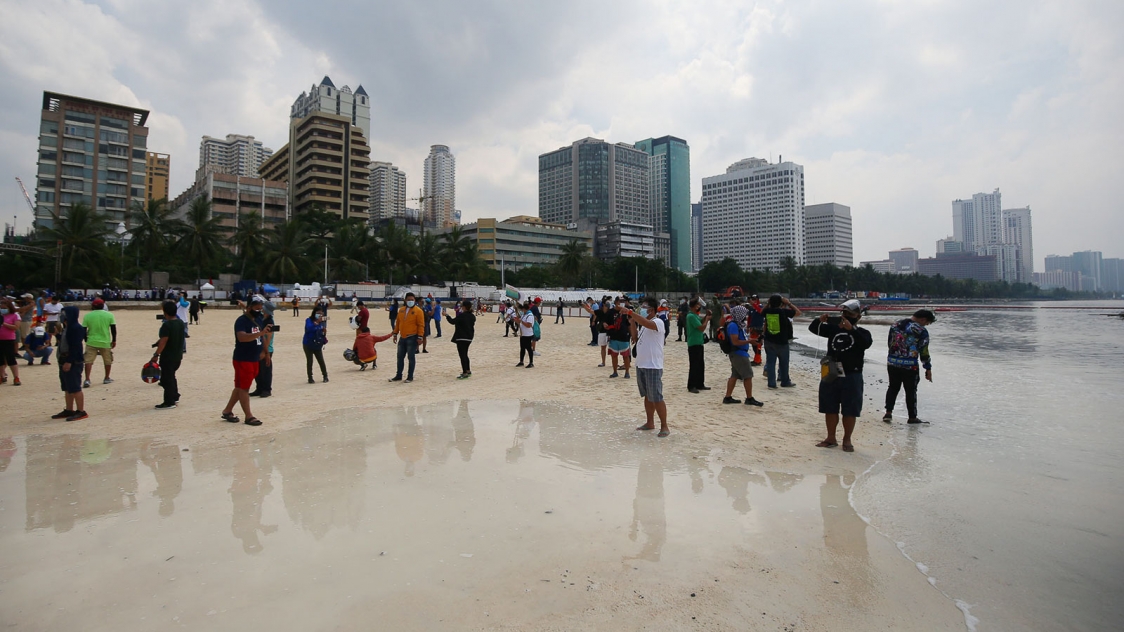 Days before the artificial white sand beach's opening, there was fish kill in the waters off the Baseco compound in Tondo, Manila. Netizens speculated the fish might have been poisoned by the dolomite. The DENR denied this, pointing out that a breakwater barrier lies between the beach and the Baseco compound.
On Saturday, the Bureau of Fisheries and Aquatic Resources said recent rains likely caused saturated seawater near the bottom to rise toward the surface, bringing sediments and minuscule organisms that could have depleted dissolved oxygen in the water, thus "choking" the fish.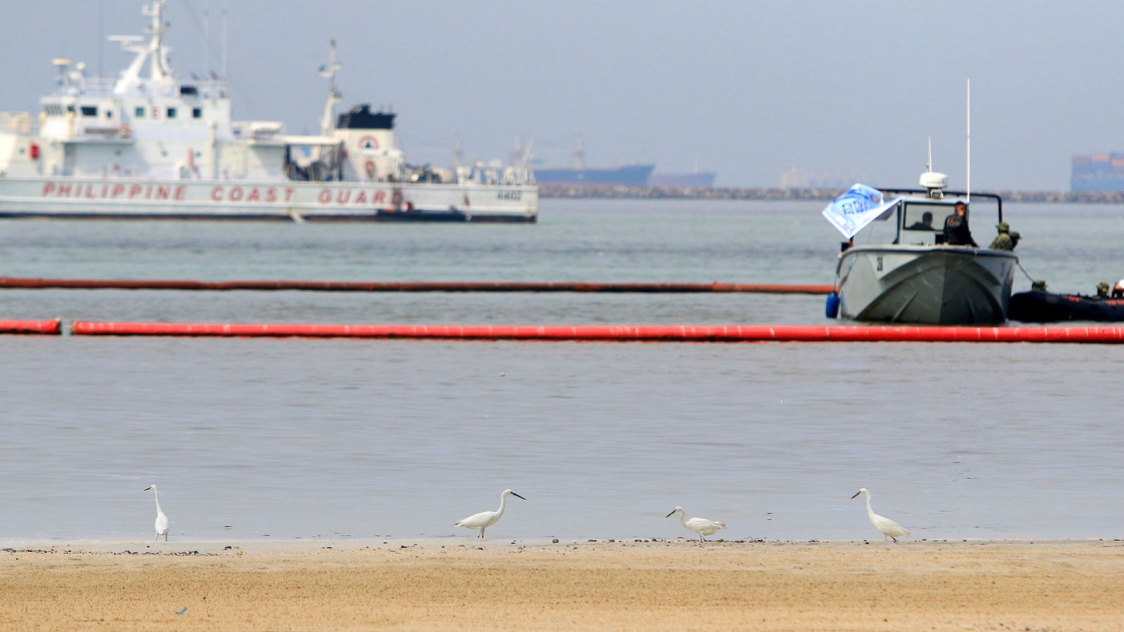 Many have asked whether it was prudent to have spent that much money on a cosmetic project in the middle of the COVID-19 pandemic, which has the government groping for resources to sustain public health programs and the flagging economy.
The DENR defended the project, saying it is for the metropolis' poor residents who cannot afford vacations to real white sand beaches like Boracay in Aklan province. Even Manila Mayor Isko Moreno welcomed his city's new white sand beach.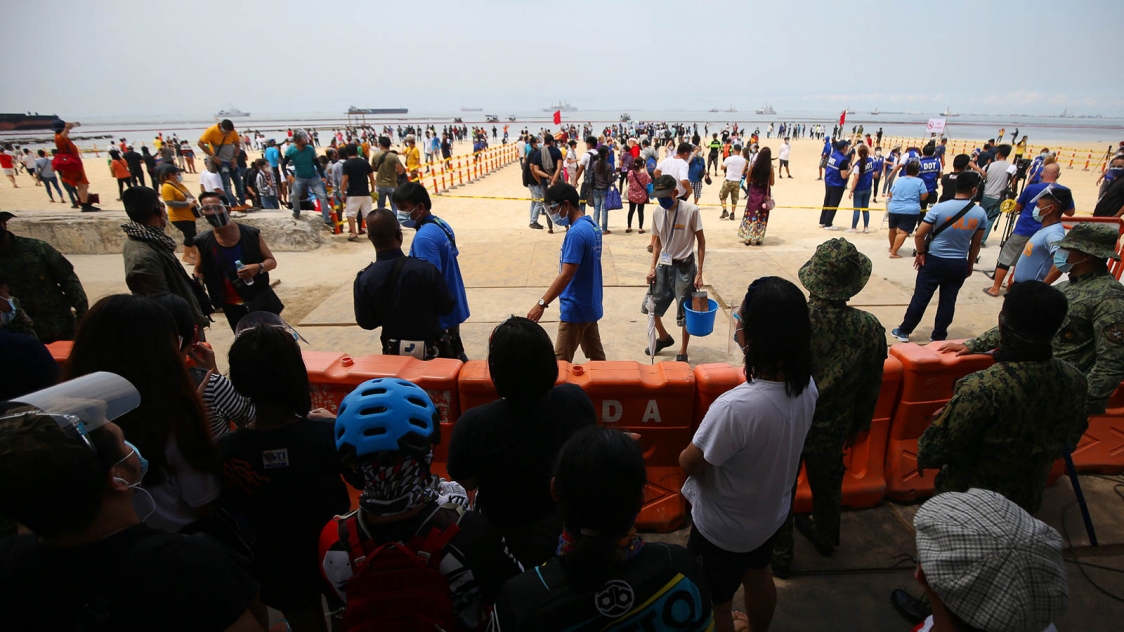 This new attraction lies along the portion of Roxas Boulevard near the US Embassy in Manila, and is part of the government's plan to rehabilitate Manila Bay.
Here is a video of the event taken by photojournalist Lisa Marie David.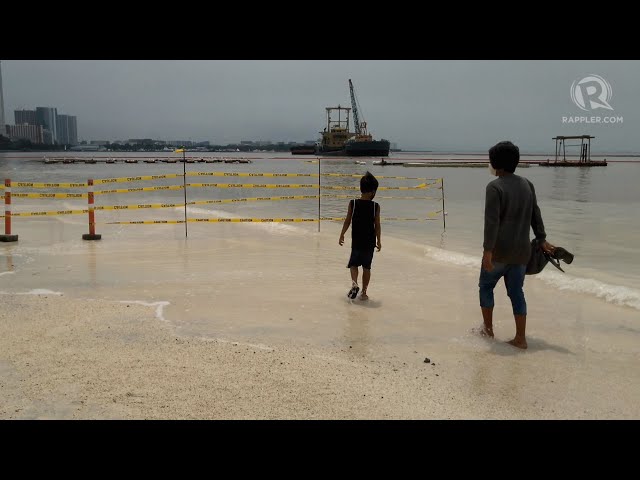 – Rappler.com