The Children's Legal Bureau says 7 Lumad students taken by the police in Cebu are being brought to Davao del Norte without parental consent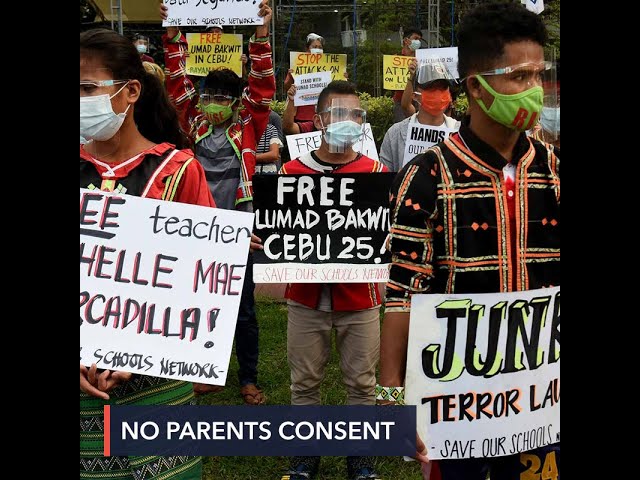 The legal assistance group Children's Legal Bureau (CLB) announced on Sunday, February 21, that some of the Lumad children taken by the police in Cebu were being returned to their home in Mindanao without their parents' consent.
In a press statement on Sunday, February 21, CLB said the parents of 7 of 19 Lumad students under government custody told them they gave no consent for their children to travel to Davao del Norte from Cebu.
According to CLB, they were instructed by the parents of the students concerned to bar any effort by authorities to transport their children. This was after they found no coordination was made with the parents by the police and social workers.
The CLB is a legal assistance group helping children from neglected communities. It is assisting teachers and Lumad students taken by the police under its custody on February 15.
Cebu City Social Welfare officer Annie Suico earlier told Rappler that 13 out of the 19 Lumad minors who were involved in the bakwit school raid were expected to travel back to their hometowns in Davao del Norte. Save Our Schools Network-Cebu pointed out that only 6 of the 13 have their parents with them.
The CLB added that the students were placed under the custody of the police's Women and Children Protection Center-Visayas Field Unit (WCPC) and the local social workers from Talaingod, Davao del Norte.
"We are closely working on this matter after we have communicated with the parents who sought our legal assistance to address this situation," the group wrote in its statement.
"Being vanguards of the child rights and welfare, we are taking this concern with utmost prudence and making it a top priority until the children will be turned over to proper individuals," they added.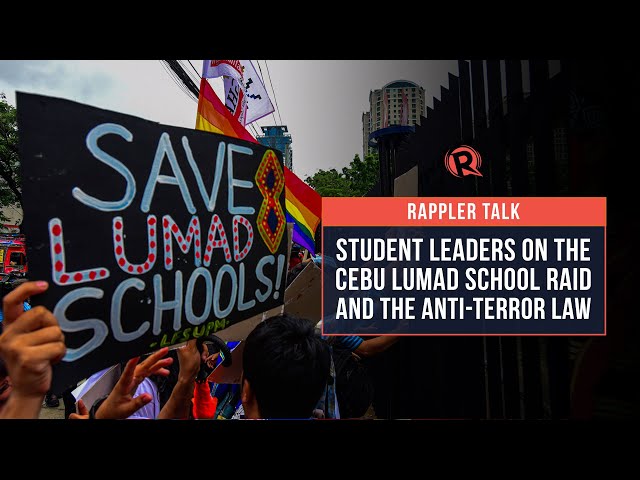 CLB Communications and Advocacy Officer lawyer King Anthony Perez confirmed that the 7 are part of the 13 bound for Davao del Norte.
The Department of Social Welfare and Development-Central Visayas said in a press release dated February 20 that the local social worker unit, Central Visayas police, and the National Commission on Indigenous Peoples Central Visayas agreed that the children, along with their parents, would return to Davao del Norte.
Rappler sought the comment of the police's WCPC and the local DSWD office for more information but has yet to receive a response. – Rappler.com